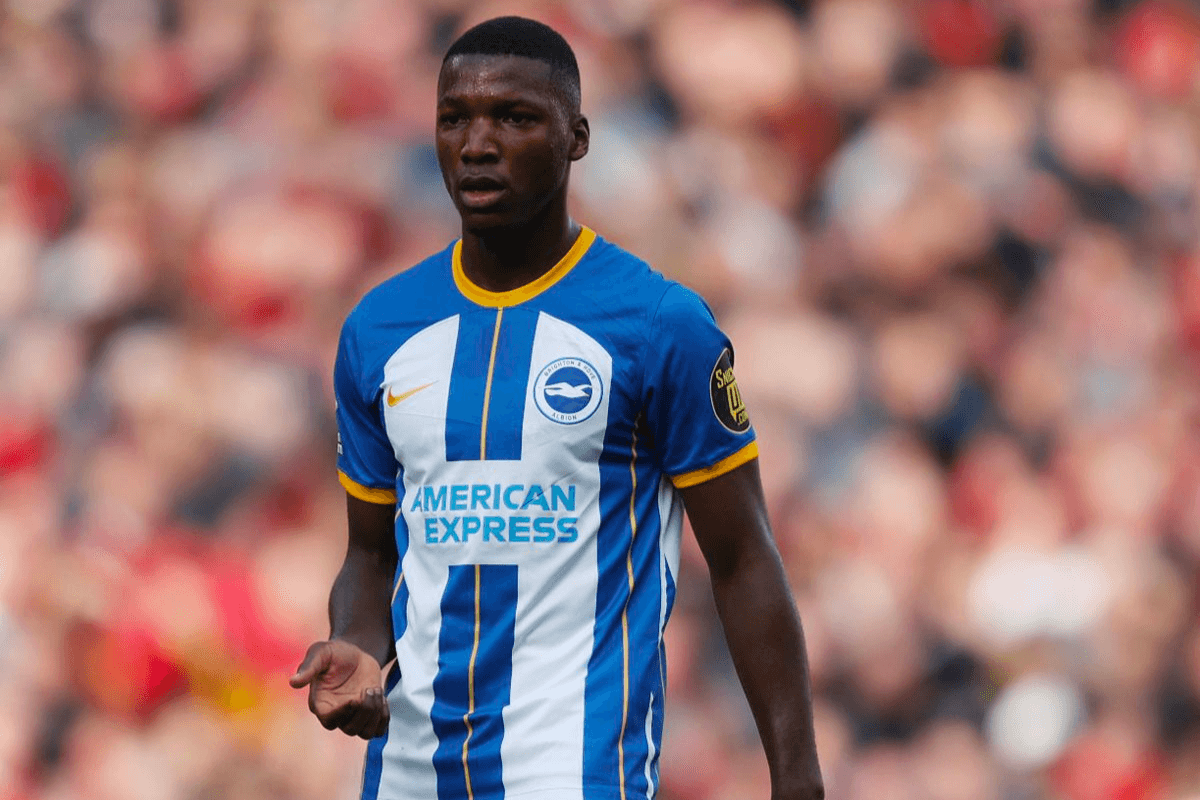 How Does This Season Finish, With & Without Moisés Caicedo 
How Does This Season Finish, With & Without Moisés Caicedo
The divide of opinions regarding our current season credentials are so varied, you would think that this Liverpool team are numerous entities within a sporting multiverse. The daily change of tune or agenda can be stirred by a simply tweet or obscure link, which can lead to the most monumental of fanbase meltdowns. I have managed to reign in many responses I would like to share (with certain people), however, I quickly remind myself it is always best to keep my own counsel and see how these episodes play out. The window of change has so far seen the club remove and sell on a good number of tired assets and are now scrambling to add to the brilliant pair of midfielders they have attained. The signings of both Alexis Mac Allister & Dominik Szoboszlai were a perfect response to walking away from the outrageously expensive Jude Bellingham deal, however, there is still much to if Jürgen Klopp and his men are to enjoy a successful bounce back season.
https://twitter.com/AnfieldAgenda/status/1686691244242604032?s=20
As It Stands, Where Does This Team Finish in The League…?
All things considered, I would say that the squad is 25 points off challenging Manchester City and maybe 5-10 points away from Arsenal. The North London outfit have spent heavily this summer, yet I do not see how Mikel Arteta has done enough to absorb the relentless fixture list that their return to the Champions League will entail. Liverpool ended the 2022/23 campaign stronger than last year's Premier League runners up and I sense that by the end of this month, their signings will see them surpass the Gunners in terms of overall quality. In this moment (where Moisés Caicedo is still a huge question mark), Liverpool still needs to address their most pressing need. A holding midfielder is essential to the rebuild and that is why Jörg Schmadtke has tabled a record breaking £110m bid.

Though I am certain the likes of Cheick Doucouré, Florentino Luís, Manu Koné, and Roméo Lavia, would be targeted in the aftermath of any failed Brighton bid, it would only be Aurélien Tchouaméni that could offer the same level of quality to that of the Ecuadorian enforcer, at least from the outset. In signing the 21-year-old long term Chelsea target, I could see the Reds immediately becoming title challengers to their sports washing rivals. In reuniting Brighton's tremendous midfield pair of Moisés Caicedo and Alexis Mac Allister, it would give understanding amidst brilliance and alongside the signing of a left sided defender (perhaps Gonçalo Inácio), it would turn a top four chase into a gold medal rush. The below caption is of course vital to that objective, so we will all wait and see.
Virgil van Dijk has commented on Liverpool's transfer business. pic.twitter.com/xAZRN1J72Q

— DaveOCKOP (@DaveOCKOP) August 9, 2023
Would Missing Out on Moisés Caicedo Effect the Reds Morale…?
I think the loss in signing a transformative player is hard and potentially embarrassing for all those involved at Anfield. The midnight hour (of Friday morning) and next few of hours beyond, saw the fanbase revelling in an electric move which would have brought the whole support together as one, if only for a short while anyway. The fallout and disappointing notion of losing out on yet another star signing will be a tough pill to swallow, which will not be restricted to those wearing Liverpool shirts in the stands. Virgil van Dijk this week spoke about the need to replenish the squad and days later we saw a wonderful reaction being reported by David Ornstein. At 17.00hrs on Friday afternoon, it is still a swamp of conspiracies, which could swing either north or south. There will be no time for resting on wounded egos, therefore, it is vital that if Chelsea do sign this £110m man, Jörg Schmadtke is prepared enough to go get the next targets on his list. Bad moments can be disheartening, yet temporary, however, the timeline of such emotions can be reduced with positive reactions. The theory of whether FSG are willing to spend more money (this summer) has now been emphatically answered, now we must make sure to react accordingly and succeed in this window of change.
If that means Moisés Caicedo arrives, then perfect. If not, let us go get the next best options available.