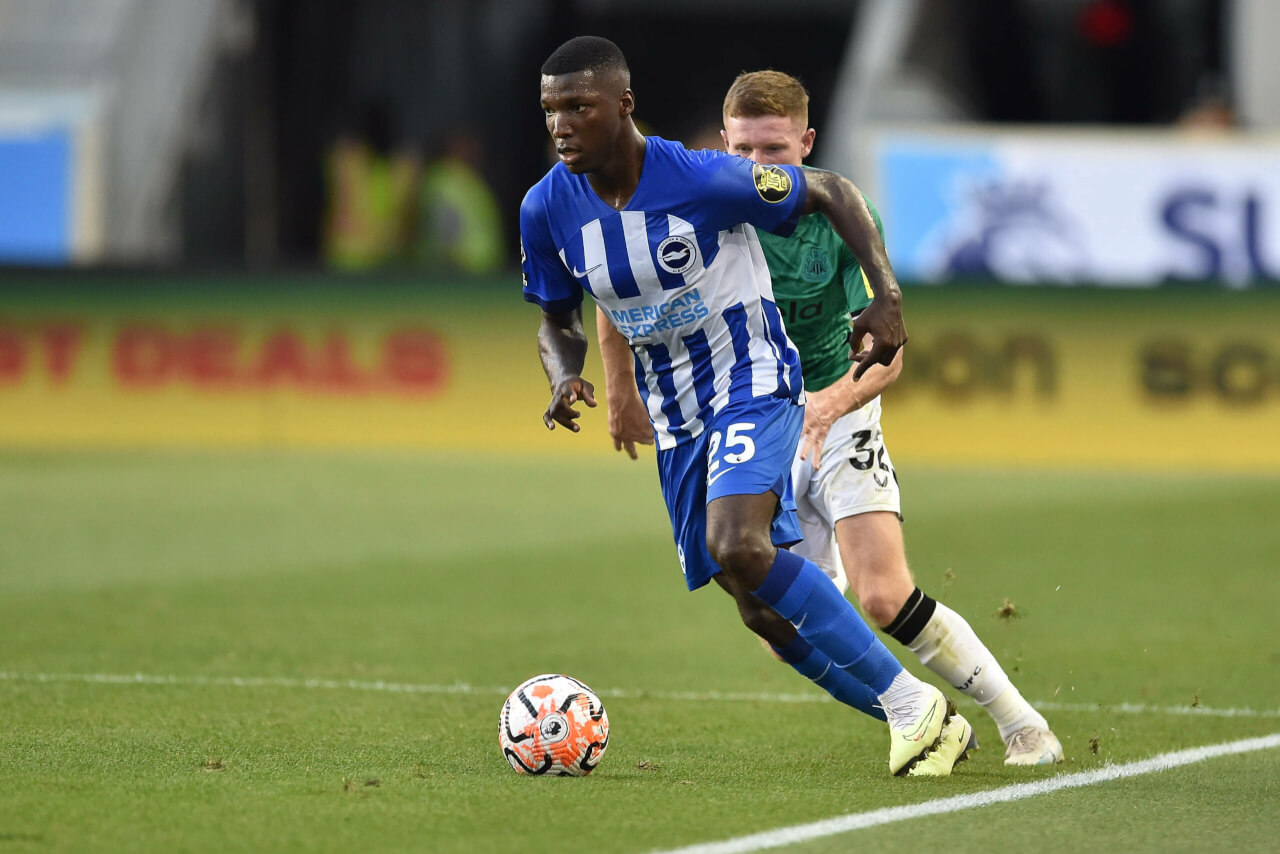 The Moisés Caicedo Timeline & The Rivalry That It Now Creates
The Moisés Caicedo Timeline & The Rivalry That It Now Creates
On Thursday afternoon, the disheartened Liverpool fanbase was still confused as to the snail like progression that was being undertaken in the Roméo Lavia ordeal. The comments regarding Jörg Schmadtke and his residence in Ibiza, will one day be looked back upon in amusement, yet the last couple of weeks have had me likening him to Ray Winstone, laying on a sunbed in the blistering heat, like it the acclaimed movie, 'Sexy Beast.' Then, suddenly, news started to filter through the social media world, one that would have had thousands of group chats vibrating and causing a huge stir. It was at 01.28 on Friday morning (some of us were still up, including me), that the below message blew the minds of the LFC support.
https://twitter.com/David_Ornstein/status/1689796015136669696?s=20
This message would have come only hours after we were informed of the below story (regarding Chelsea bidding for Roméo Lavia), something which only added to the stress levels that would later escalate.

https://twitter.com/David_Ornstein/status/1689393798562902016?s=20
Has The Liverpool & Chelsea Rivalry Been Reignited
I would say yes, absolutely. A couple of decades ago, Liverpool enjoyed some historic battles with Chelsea in the peak Premier League years. Once the Stamford Bridge outfit were taken over (rescued from administration) and became awash with the money Roman Abramovich was so willing to spend, it created a wonderful battle between the opposing managers of the time, José Mourinho and Rafael Benítez. Despite the West London club being the superior footballing force throughout that period, the reds were still an able to attain some domestic joy as well as regain the European Cup for the 5th time. Once those two legendary managers had departed their posts, the rivalry drifted in and out of relevance, as Manchester City became the new powerhouse that would have to be contended with. Apart from Frank Lampard throwing some strange touch line abuse towards Jürgen Klopp, it really has been somewhat of a ceasefire (between managers), however, the past 24hrs may have created a renewed tension between the two transitional giants, one which could see a brilliant feud develop between Jürgen Klopp and Chelsea's new manager, Mauricio Pochettino.
Column on the fortunes of Poch & Klopp since they started competing against each other in 2015!
Klopp won big, Poch didn't.
He will have to deliver trophies at Chelsea!

— Jamie Carragher (@Carra23) August 11, 2023
As another week passes into the weekend, it will prove to be a supposed rest period that will have two sets of fans glued to their twitter feeds. As much as the drama is something that helps create excitement, it is still a draining and frustrating process. Amidst all these transfer wrangles and speculation, it has almost been forgotten that these two teams will lock horns on Sunday afternoon. So much is destined to happen in the build up to that opening match. The pre match handshake and tension at Stamford Bridge is now primed to confirm the reemergence of an old rivalry, one which has been sat waiting for too long. The respect between these two managers is undeniable, yet the friction and desire to succeed will inevitably lead to confrontations on and off the pitch. No great team has ever won without showing ruthless endeavours, something which both opposing head coach must show in the 2023/24 campaign.
With rivalries and accusations brimming their way through the relative fan bases, I for one cannot wait for the 16.30 kick off at the weekend. Sky Sports have always dubbed such a game as their Super Sunday; however, I think it could become a bitter Sunday for one of these groups, which could lead to another era of civil war.
https://twitter.com/Ivan_Schwakoff/status/1690104698542407680?s=20