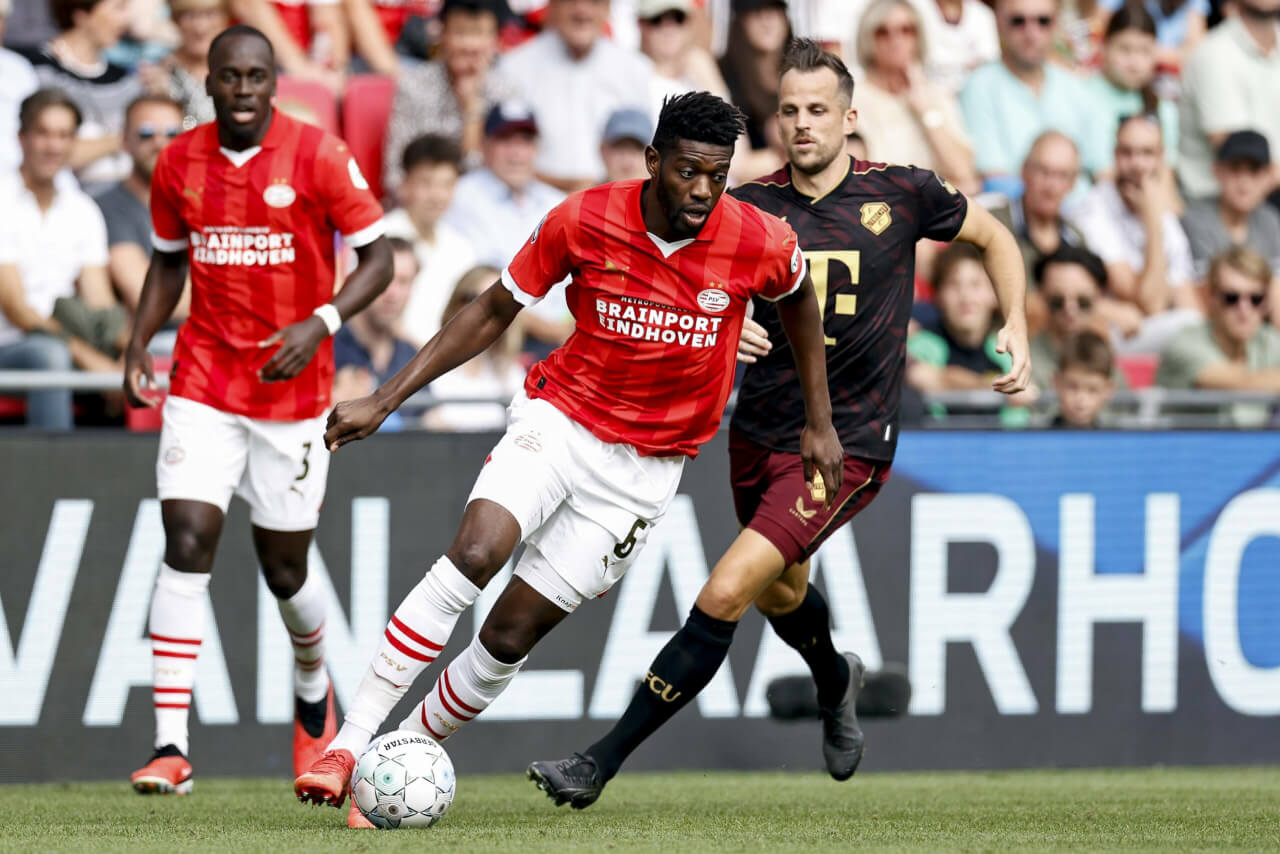 European Giants Eye Sangare: LFC, PSG, or Bayern - Who Will Win?
Liverpool's Pursuit of Sangare: The Inside Track
In the ever-evolving world of football transfers, Liverpool's radar has firmly locked onto PSV Eindhoven's midfield dynamo, Ibrahim Sangare. Sources close to the situation, including Kiki Musampa, have shed light on the Merseyside club's interest. Musampa, who shares familial ties with Sangare's representative, has been vocal about the Reds' intentions.
Nottingham Forest's Earlier Interest
Nottingham Forest, the Championship side with a rich history, had previously set their sights on the 25-year-old French-Ivorian. However, their advances were thwarted by the financial might of Eredivisie's PSV, who held firm on their valuation of the player.
Liverpool's Midfield Reinforcements Saga
It's hardly been a secret that Liverpool have been on the hunt for midfield reinforcements. Their pursuit has seen them knock on several doors, with three unsuccessful bids for Southampton's Romeo Lavia. Their persistence finally paid off with a whopping £110m deal for Brighton & Hove Albion's Moises Caicedo, much to the chagrin of Chelsea, who had been long-time admirers of the player.

The tussle between Liverpool and Chelsea for midfield supremacy has been evident, with both clubs vying for the same targets. The London side, not to be outdone, have reportedly made moves for both of Liverpool's midfield interests.
Sangare's Release Clause and Nottingham's Approach
The buzz around Sangare has been amplified by the revelation of a €37.5m (£32m) release clause in his contract. Nottingham Forest, under the guidance of Steve Cooper, had previously approached the midfielder but fell short of PSV's valuation. Despite this setback, Sangare remains high on Forest's wishlist.
European Giants in the Mix
This past weekend, Musampa dropped a bombshell, naming Liverpool in the same breath as European powerhouses Bayern Munich and Paris Saint-Germain as potential suitors for Sangare. Speaking on ESPN, he mentioned, "Big clubs have shown interest, like Bayern Munich. Ibrahim is also being considered by Paris Saint-Germain and Liverpool, though he's not their top priority. Nottingham Forest did table an offer, but it didn't match the expectations."