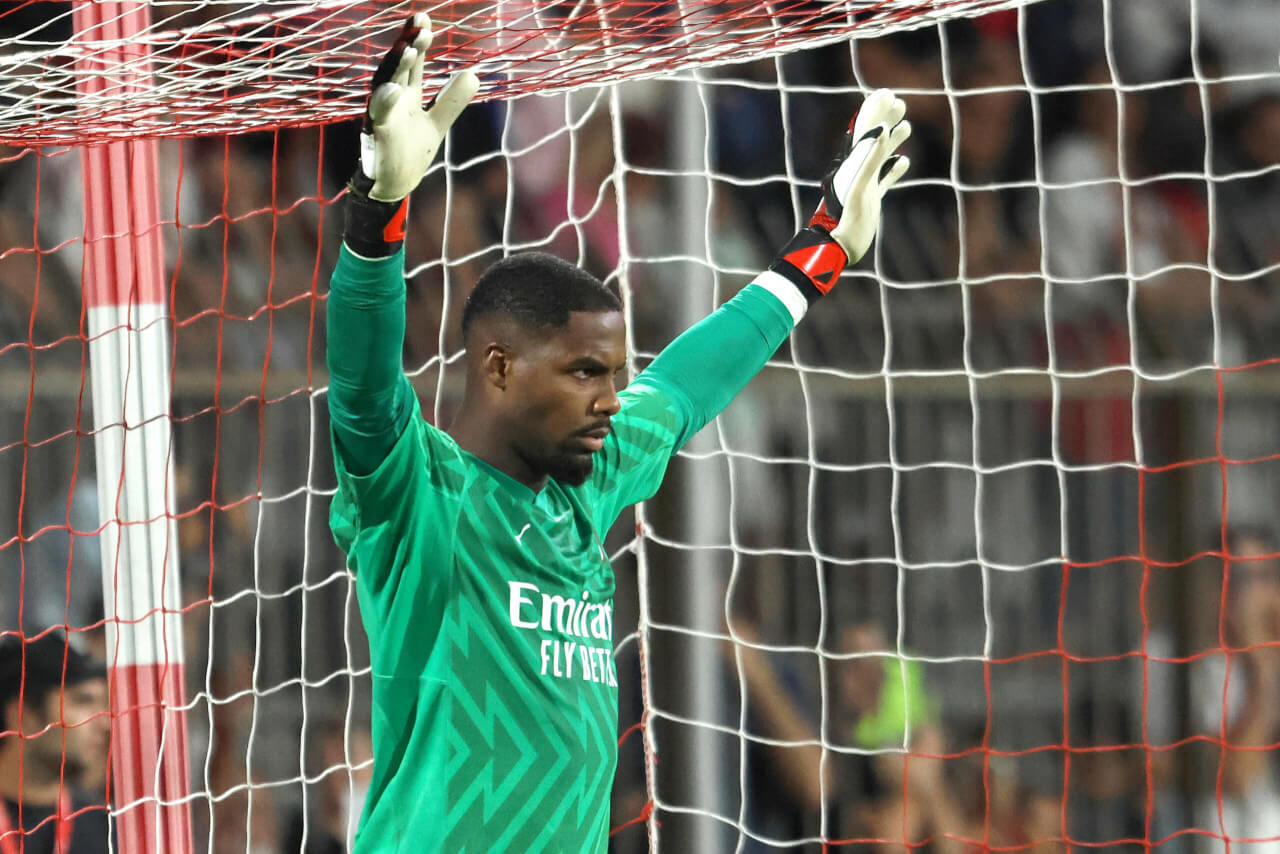 Maignan to Anfield: Klopp's Next Big Move
Inside Anfield: The Goalkeeper Conundrum
In the heart of the transfer rumour mill, whispers from Italy have reached the shores of Merseyside. The name on everyone's lips? Mike Maignan, the standout shot-stopper from AC Milan.
Maignan's Meteoric Rise
Since donning the Rossoneri jersey, Maignan has been nothing short of exceptional. The French international's displays between the sticks for the Serie A giants have not gone unnoticed, with sources suggesting that Liverpool's top brass are keeping tabs on him.
Klopp's Keeper Quest
Jurgen Klopp, always one with an eye for talent, is said to be in the market for an elite goalkeeper. Maignan, at 28, fits the bill perfectly. But securing his services won't come cheap. The rumoured price tag floats around a staggering €90-100 million.

However, one can't help but wonder why Liverpool would be in the hunt for another keeper, especially with Alisson Becker guarding their net. The Brazilian, despite some critiques from certain quarters, was arguably the Reds' most influential player last term. His reputation as one of the globe's finest goalkeepers remains intact.
Balancing the Books and Priorities
While Maignan's recent form for both AC Milan and France is commendable, it's hard to see him dislodging Alisson from the number one spot. Liverpool's more pressing concerns lie in bolstering their midfield and shoring up their defence. Splurging nearly €100 million on another goalkeeper, with Alisson in the ranks, would raise eyebrows.
Milan's Mainstay
Furthermore, Maignan seems to have found his groove in Milan. As their first-choice goalkeeper, he's relishing the responsibility. A switch to Anfield would inevitably mean battling with Alisson for the top spot, a proposition that might not sit well with the Frenchman.
In Conclusion
While the allure of a Maignan move is tantalising, Liverpool's focus should arguably remain on other areas of the pitch. Only time will tell where the Frenchman's future lies.