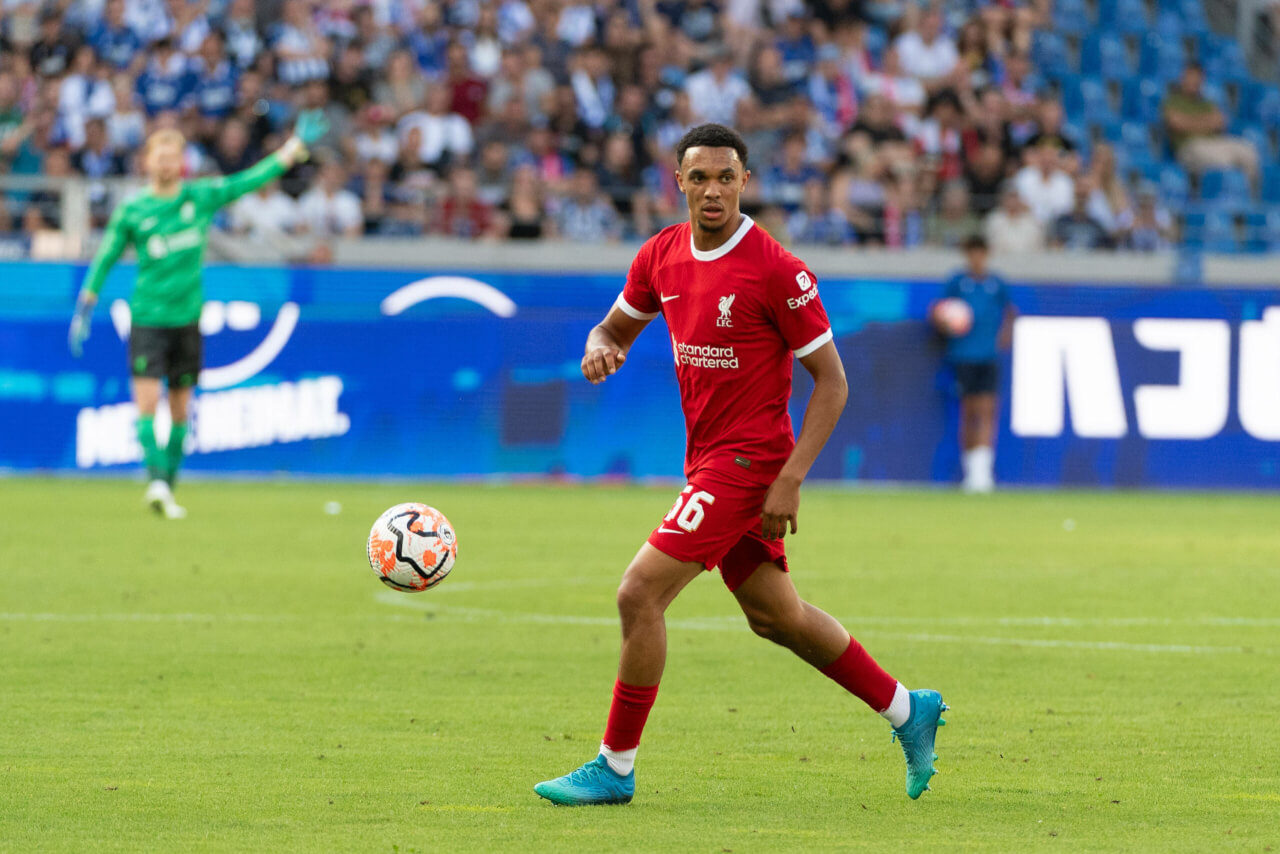 Alexander-Arnold Reveals Liverpool's Bold Premier League Ambitions
Liverpool's Title Ambitions
In the wake of Liverpool's opening day draw, Trent Alexander-Arnold has made it abundantly clear: the Reds are setting their sights on the Premier League title. Despite a challenging previous season, the optimism within the squad remains undiminished.
A Draw, But Not Deterred
Following a 1-1 stalemate against Chelsea, where Liverpool held just 34% of the ball, Alexander-Arnold's confidence in his team's prospects for the season ahead remains unshaken. The Premier League encounter saw the Reds demonstrate their resilience and ambition.
A Word with Sky Sports
In a candid conversation with Sky Sports, the Liverpool No. 66 stated, "Over the years, we've demonstrated our capability to clinch the title. Our recent signings include a World Cup winner and another who has tasted success in Germany. It's evident; we're assembling a team of champions. Our ethos is rooted in victory, and our primary objective this season is clear: to secure the league title. We have no intention of downplaying that."

https://twitter.com/SkySportsPL/status/1690785526448537602?s=20
Tactical Insights: The Role of Liverpool's Vice-Captain
The post-match dialogue took an interesting turn when former Liverpool star, Daniel Sturridge, probed Alexander-Arnold about his on-field role. The vice-captain elaborated, "There are moments in the game when, after losing possession, it's more strategic for Ibou [Konate] to assume the right-back position, allowing me to transition into a centre-back role to provide cover. Our core strategy revolves around counter-pressing and regaining control. The primary instinct is to retrieve the ball. It's not about sticking to a designated position; it's about seizing the opportunity as a cohesive unit."
Against the Blues, Liverpool's strategy was evident: maintain an advanced position and exert pressure on Chelsea. While this tactic was predominantly evident in the initial phase, Chelsea's counter-attacks posed a significant threat.