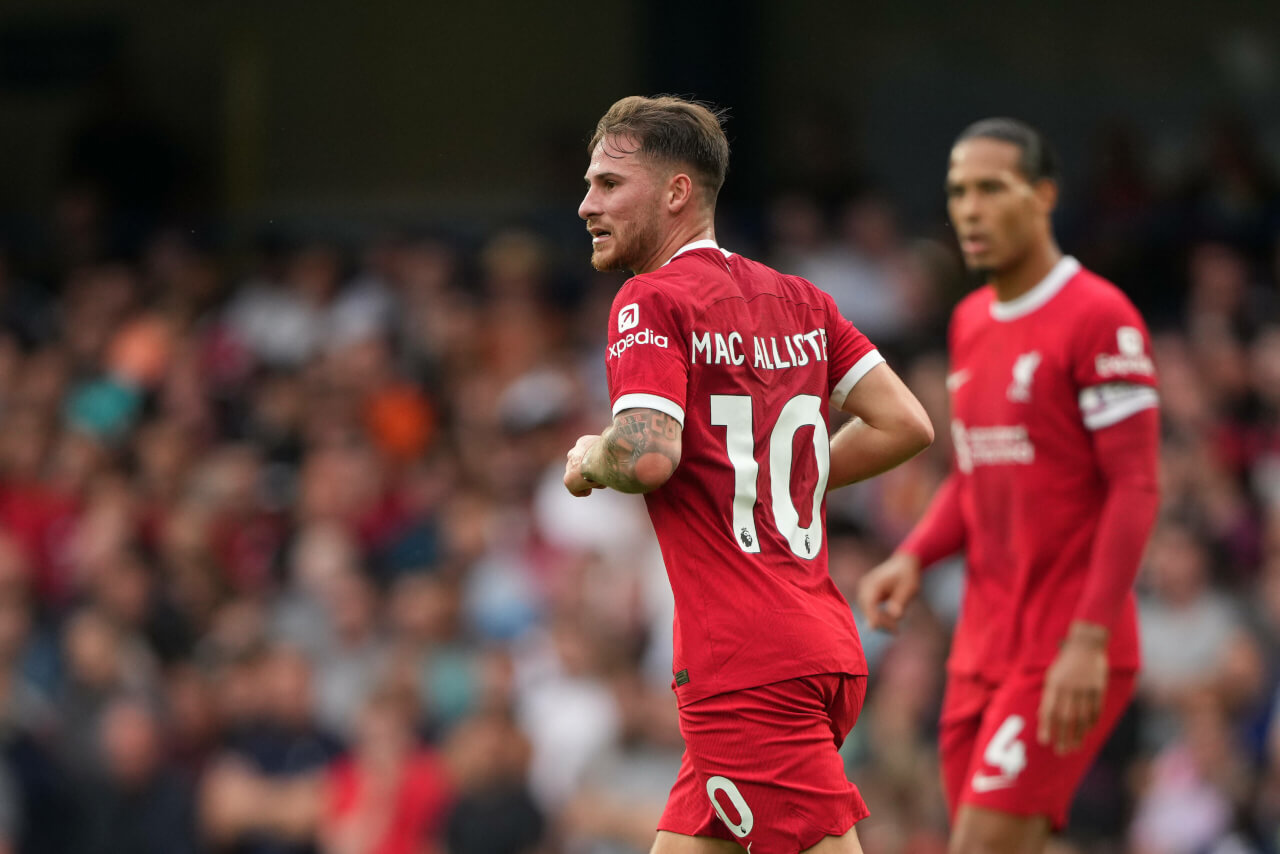 Liverpool's Debutants the Shining Light in the Middle of a Crisis
Liverpool's Transfer Pursuits
With the Liverpool fanbase largely being thrown into chaos due to the recent transfer pursuits of Moises Caicedo and Romeo Lavia, it would be easy to have a pessimistic outlook on the club's chances on the pitch this season.
However, Jurgen Klopp's two newest additions to his squad shown plenty of promising signs in Liverpool's 1-1 draw against Chelsea at Stamford Bridge on Sunday in their opening game of the Premier League season.
The Cost of New Talent
Alexis Mac Allister and Dominik Szoboszlai both joined the club earlier in the transfer window, with the two moves costing a total of £95million- less than the £111million Liverpool were willing to spend on Moises Caicedo alone.

Mac Allister joined the Reds from Brighton in a move worth £35million, whilst Szoboszlai made a £60million switch to Anfield after both players' release clause was activated.
However, it didn't take long for the new arrivals to settle in with both players putting in promising performances across pre-season before being named in the starting lineup for Sunday's Premier League clash.
Alexis Mac Allister's Performance
24-year-old Alexis Mac Allister is currently Liverpool's most senior midfield option, with Thiago Alcantara sidelined with an injury and the Argentine started the game at Stamford Bridge as a defensive midfielder. Liverpool's new number 10 put in a fantastic performance and in my opinion was the Reds' Man of the Match in the opening game, perhaps rivalled by Alisson and Ibrahima Konate. He settled into Liverpool's patterns of play with ease and was incredibly composed and comfortable on the ball, contributing to the maintaining of possession as well as any progressive build-up play. The Argentine international boasted an 88% pass completion, completing 46 out of his 52 attempted passes throughout the game. Six of those attempted passes were long balls, which we saw just how effective Mac Allister is in that aspect of his game in the build up to Diaz's goal with his pinpoint switch out to Mohamed Salah. Mac Allister was also progressive with the ball at his feet, completing all of his dribbles successfully across the game. However, we all knew how talented Mac Allister is technically and with the ball at his feet, but perhaps his defensive work was the most impressive aspect of his game on Sunday.
Dominik Szoboszlai's Performance
Szoboszlai operated on the right-hand side of Jurgen Klopp's midfield three, which has often been operated by Jordan Henderson over the past few years. With no disrespect intended to the former Liverpool captain, you can definitely see a huge difference in technical ability between the two players. On top of that, the Hungarian offers much more mobility and speed that Klopp's midfield has been missing for some time especially in its high-pressing nature. The 22-year-old's creativity also shone through in his performance, where he completed three key passes as well as creating one big chance in the game.
Summary
An away game at Stamford Bridge would always be a difficult place to get a real impression of what's to come from a new set of players, but in my opinion it was an extremely promising and exciting start to their Liverpool careers. If they can manage to have this much influence on a game on their debut in a tricky away fixture, then I can't wait to see what they can offer in the Bournemouth match at Anfield on Saturday. Games like that will definitely give Szoboszlai a huge chance to demonstrate his creative qualities even more, and continue to grow his partnership with Trent Alexander-Arnold and Mohamed Salah on the right-hand side.