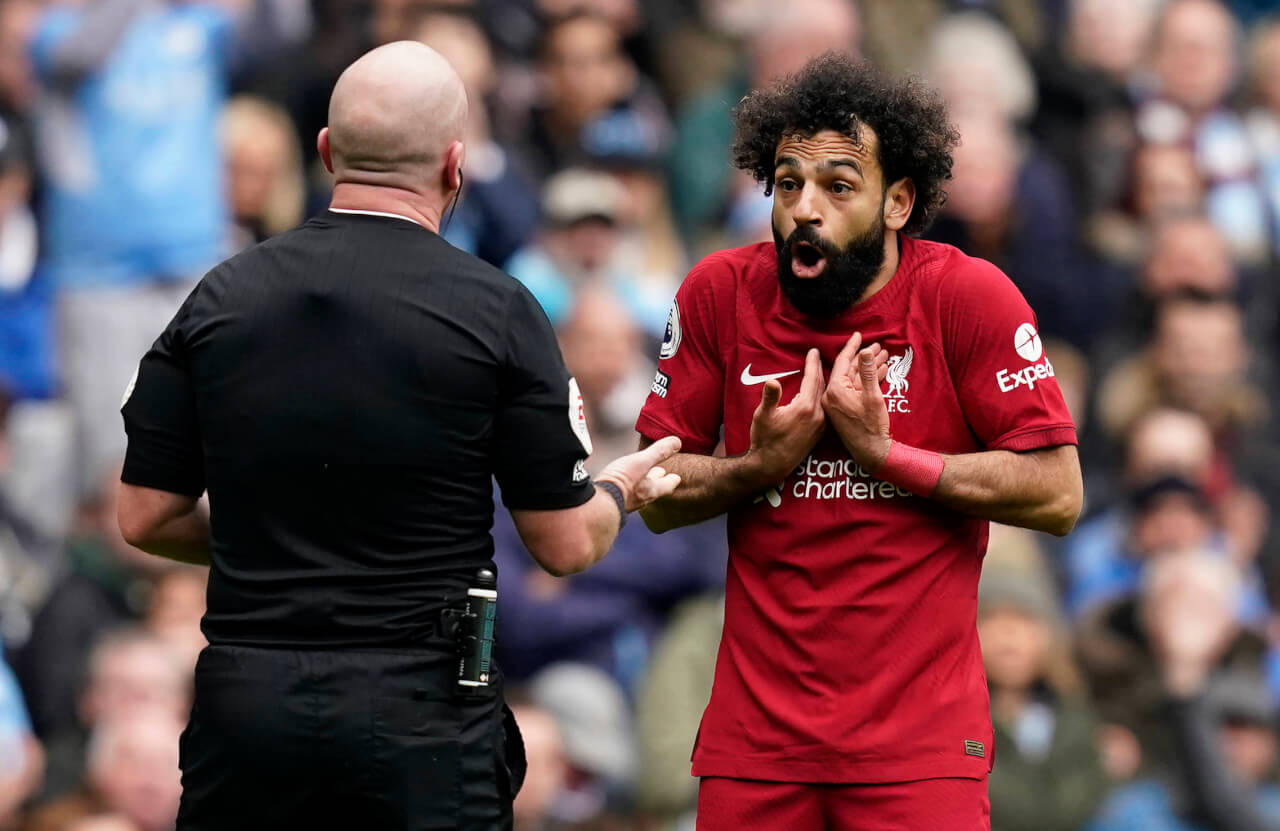 Salah's Agent Breaks Silence on Al Ittihad Rumours
Salah Transfer Saga: Al Ittihad's Pursuit of Liverpool's Star
In the bustling world of football transfers, the rumour mill never stops. And at the heart of recent speculations is none other than Liverpool's talisman, Mohamed Salah.
Al Ittihad's Ambitious Move
A few weeks back, the grapevine was abuzz with whispers of Al Ittihad's keenness to secure Salah's signature. Such a move would undoubtedly be a statement of intent from the Saudi Pro League side, especially considering Salah's stature in the footballing world.
Agent's Swift Response
However, Ramy Abbas Issa, Salah's representative, was quick to douse the flames of these rumours. He stated, "If we considered leaving LFC this year, we wouldn't have renewed the contract last summer. Mohamed remains committed to LFC". This was a clear indication of Salah's loyalty to the Merseyside club.

مصادر للكاس:

منح الدولي المصري #محمد_صلاح الضوء الأخضر لإدارة نادي #الاتحاد السعودي للتفاوض مع نظيرتها في نادي #ليفربول الإنجليزي للعب ضمن صفوف الاتحاد خلال فترة الانتقالات الصيفية الحالية #قنوات_الكاس pic.twitter.com/irpASRpo5U

— قنوات الكاس (@alkasschannel) August 14, 2023
The £180M Offer
Yet, the story took another twist. Reports emerging from Arriyadiah.com suggested that a staggering two-year deal worth £180M was on the table for the 31-year-old Egyptian maestro. This outlet has been at the forefront, shedding light on several moves from Anfield to the Saudi Pro League.
Green Light for Negotiations?
Adding more fuel to the fire, Qatari media house Alkass channel dropped a bombshell. They claimed that Salah had given Al Ittihad the nod to commence talks. This revelation has certainly set the cat among the pigeons.
Fans & Frustrations
Al Ittihad's faithful have been vocal in their desire to see Salah don their jersey. A trending hashtag, translating to "Al Ittihad's fans request is Salah", has been making rounds on social media platforms.
Meanwhile, at Anfield, Salah's recent substitution at Stamford Bridge raised eyebrows. The forward's evident displeasure did not go unnoticed. However, Liverpool's gaffer, Jurgen Klopp, was quick to play down the incident, assuring the press that there was no rift between him and his star player.