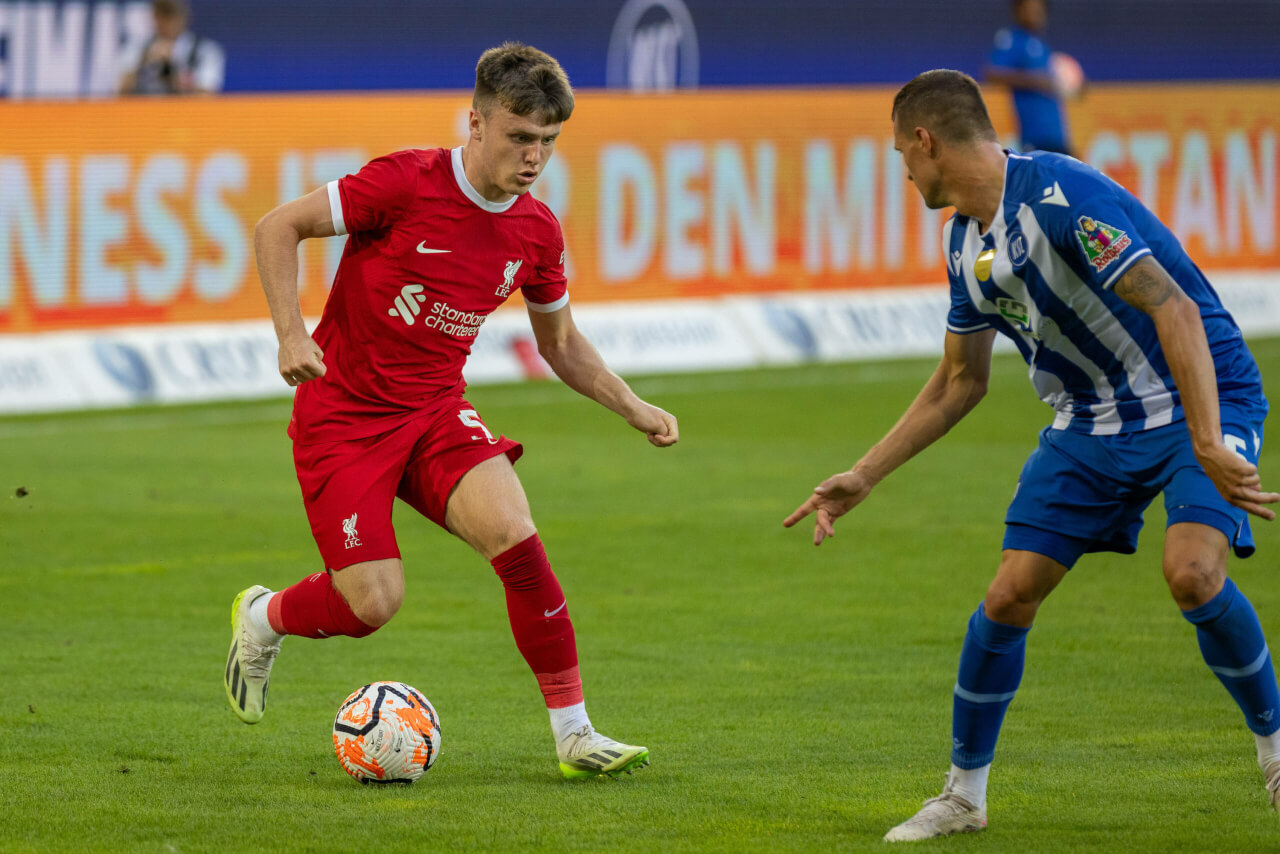 Klopp's New Ace: Why Young Prodigy is Turning Heads & Defenders
The Rise of Ben Doak
It's been a whirlwind of phone calls and inquiries. From the depths of the Championship to the Scottish leagues, every club representative, manager, and sporting director had one burning question on their lips: "Can we get Ben Doak?"
Liverpool's Young Gem
At just 17, Ben Doak has rapidly become the talk of the town, particularly around Anfield. His performances for Liverpool's under-18s and under-21s last season didn't go unnoticed, drawing scouts from across the country. Many hoped that Liverpool, given their formidable attacking lineup, might consider loaning out this promising Scottish talent.
However, Doak's recent training form and his standout pre-season performances have made a compelling case for his inclusion in Liverpool's Premier League plans. His brief yet impactful appearance in the 1-1 draw against Chelsea, replacing a visibly frustrated Mohamed Salah, was his sixth outing since his £600,000 move from Celtic in March 2022. This cameo was a testament to his readiness to shine on the big stage.

A Talent Unleashed
Fearless in attack, Doak's right-footed prowess has seen him dance past defenders with ease. His year with Liverpool's youth development has not only honed his skills but also physically primed him for the challenges of the first team. Jurgen Klopp, Liverpool's mastermind, sees in Doak the freshness and intensity he often seeks in his forwards.
Klopp's decision to replace Salah with Doak during the Chelsea game was strategic, aiming to bring in "fresh legs" to up the tempo. And while comparisons with Liverpool legends like Michael Owen might be premature, Doak's unique flair and raw talent have certainly made him a talking point.
The Journey Ahead
Doak's journey at Liverpool has been nothing short of meteoric. Despite joining with an injury, a full pre-season this year ensured he was in top form, impressing in training camps and even scoring in a friendly against Leicester City.
While established stars like Salah, Diogo Jota, and Luis Diaz continue to dominate Liverpool's attack, Doak's growing influence is undeniable. His rapid development has made loaning him out almost unthinkable.
Previously, Celtic had showcased their belief in Doak by featuring him in a high-profile game against Rangers. However, the allure of Liverpool was irresistible. With Liverpool's Europa League campaign on the horizon, opportunities for younger talents like Doak are bound to arise.
Trent Alexander-Arnold, Liverpool's new vice-captain and a symbol of youth development at the club, recently emphasised the importance of quality and attitude. Ben Doak, with his undeniable talent and promising future, seems to embody both.