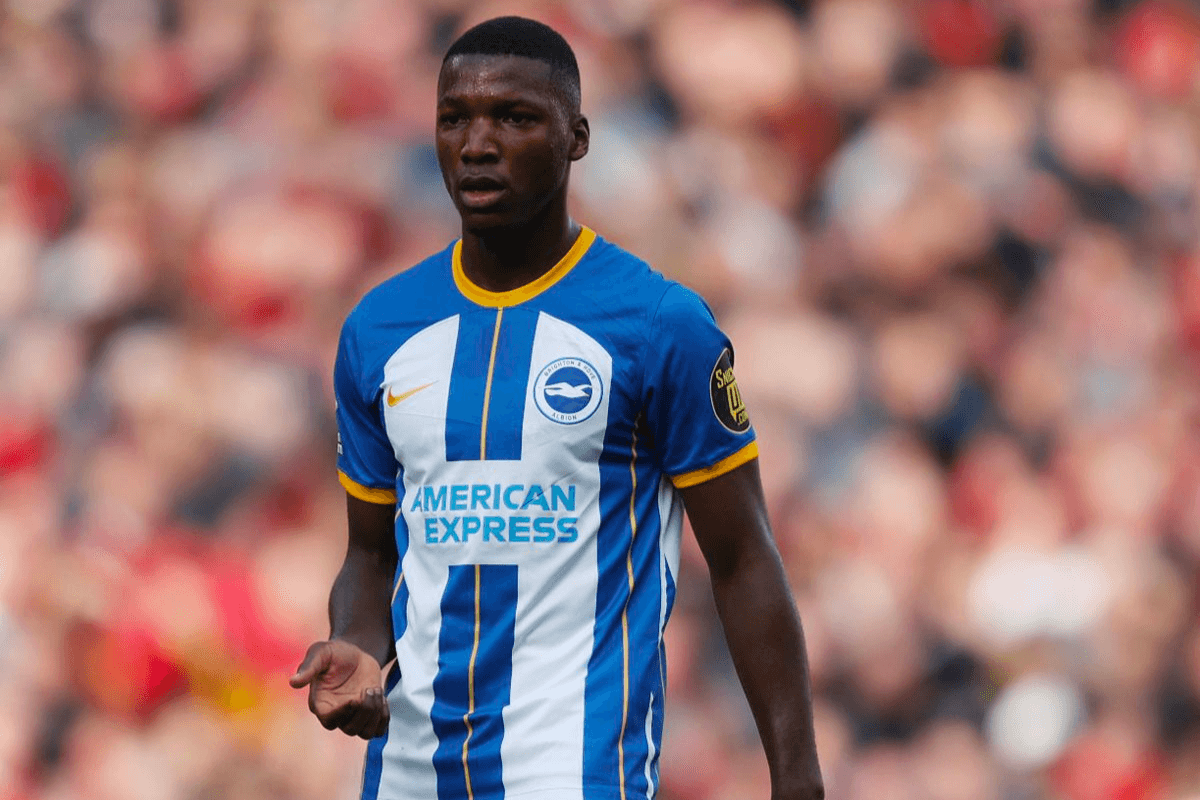 Liverpool's Missed Opportunity: Moises Caicedo's Chelsea Move
Liverpool's Missed Opportunity: Moises Caicedo's Chelsea Move
Liverpool's ambitious plans for the summer took an unexpected turn when Moises Caicedo made the decision to overlook the Merseyside club, heading to the capital for a British record move to Chelsea. This fascinating twist in the tale provides a revealing insight into Brighton's unique approach to recruitment and the ever-evolving transfer market.
A British Record Deal, Twice Over
Caicedo's move has undoubtedly been the highlight of this summer's transfer season, with Chelsea and Liverpool vying for the talented Ecuadorian. As the dust settles on this deal, Brighton's CEO, Paul Barber speaking to TalkSPORT, shed light on the behind-the-scenes drama.
"Liverpool are a fantastic club – you'd imagine anyone would be running up the M6 for the chance to play at Anfield," Barber noted. However, Moises and his advisors opted for the allure of London.

Detailing the complexities of such high-profile negotiations, Barber explained the intricacies of securing a British record deal with Liverpool, only to find themselves revisiting the negotiating table with Chelsea shortly after.
"We started working with Chelsea, and we had to protect our own interests which is the player. We did that and now Moises goes on to the next step in his career," Barber elaborated.
Caicedo: From Promise to Potential
Barber didn't hold back in his admiration for the midfielder. "He's a fine player and he could be one of the best midfielders in the world he has that much potential," he effused.
But this isn't a one-off for Brighton. Their eye for talent and a policy of "fishing in different ponds" has seen them unearth hidden gems from regions less frequented by their competitors. An approach that brought them Caicedo for a modest £4.5m from Independiente Del Valle – a decision that resulted in a staggering £110.5m profit.
Brighton's Transfer Acumen
This financial boon is no accident. Brighton's recruitment strategy is proving successful, as evidenced by their impressive profit of £165m over the past two seasons. Their knack for scouting talent and subsequently selling them for a substantial profit has made headlines, with names like Leandro Trossard (to Arsenal), Alexis Mac Allister (to Liverpool), and Robert Sanchez (to Chelsea) contributing to their financial windfall in 2023.
The Next Big Thing: Evan Ferguson
The spotlight isn't just on Caicedo. Brighton's youth prospect, Evan Ferguson, is already drawing attention from Premier League's heavyweights, with Manchester United reportedly showing interest. However, Barber was unequivocal about his immediate future.
"In Evan's case at least five years time!" Barber exclaimed, emphasising the club's trust in its technical staff to make key decisions about player development. "We're relying on technical staff to make judgements on player's development, we only get involved when it comes to what happens next, but it's a team effort."
Conclusion: A Summer to Remember
This summer's transfer window has been nothing short of dramatic, and as clubs like Liverpool recalibrate their strategies, Brighton stands as a testament to the power of forward-thinking recruitment. Their unique approach, coupled with trust in their technical team, promises an exciting future for fans of the Seagulls.