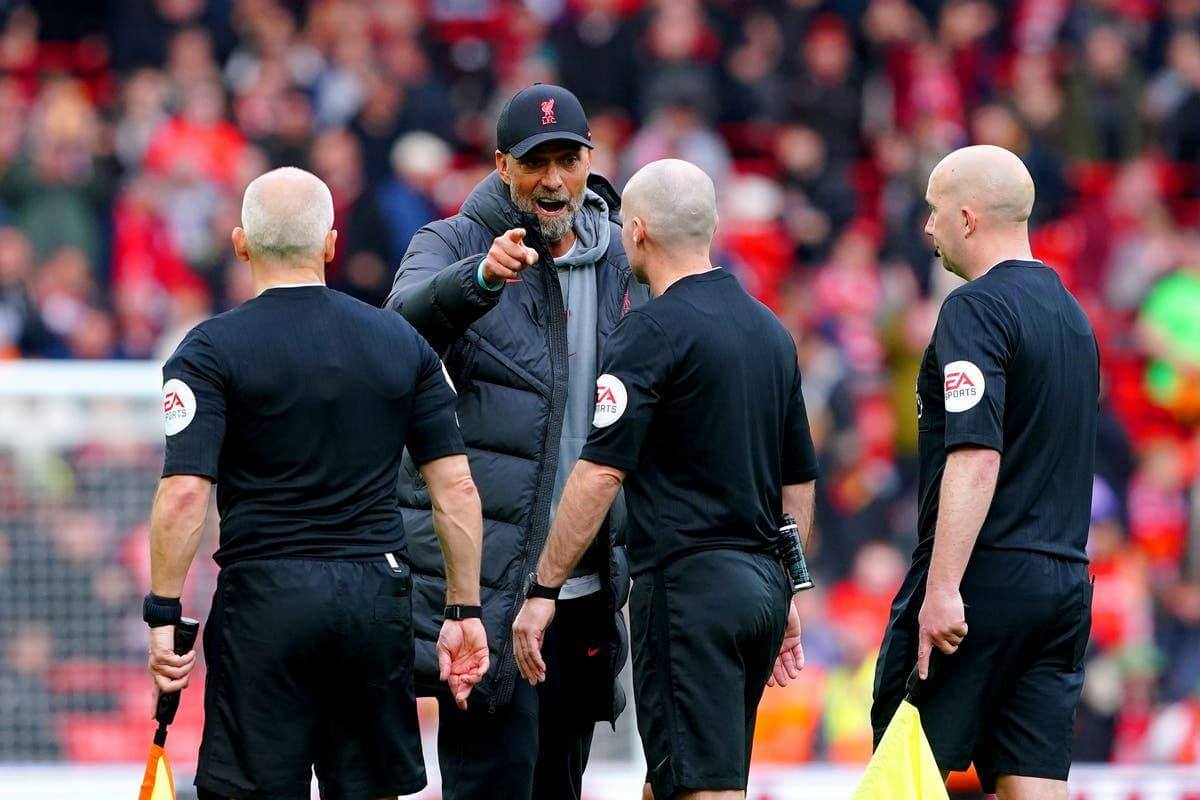 Referee Tierney and Robertson 'Elbow' Linesman Return to Anfield
Paul Tierney's Return to Anfield: Test of Waters Following Previous Drama
Paul Tierney's Role in Liverpool's Upcoming Game
Paul Tierney, the referee known for his previous heated interaction with Jurgen Klopp, has been designated as the VAR official for Liverpool's forthcoming clash against Bournemouth. Notably, this marks his first involvement in a Liverpool match since that contentious incident.
Last season saw a tempestuous encounter between Klopp and Tierney, leading to the Liverpool manager being served a two-match suspension. Following a 1-1 stalemate with Aston Villa, Klopp had to observe the game from the stands. More interestingly, another mishap this season will activate the remaining half of that ban.
The tension sparked post-Liverpool's thrilling 4-3 win over Tottenham. After a series of puzzling decisions, Klopp posed a question: "what this man has against us".

Tierney's Response and Subsequent Absence
In Tierney's defence, he found support from the PGMOL and even received an apology from Klopp, who had hinted at potential bias against Liverpool. To prevent further tension, Tierney was strategically kept away from Liverpool's games for the rest of the season. He was conspicuously absent from the 1-1 face-off with Chelsea recently.
However, the Premier League's latest announcement confirms Tierney's role as the VAR for Bournemouth's visit to Anfield.
Joining Tierney, Constantine Hatzidakis will serve as an assistant. Hatzidakis is remembered for his elbowing incident with Andy Robertson during the 2-2 Arsenal draw in April. Meanwhile, Thomas Bramall, recently promoted to the Premier League, will oversee his first Liverpool main team match as the central referee.
Anthony Taylor, who had the whistle for the Chelsea draw, assumes the role of the fourth official. Simon Bennett and Dan Robathan are set to be the assistant referees.
While Liverpool's management might not have reservations about Tierney's involvement, there's an undeniable undercurrent of unease amongst the fanbase, owing to his past ties with the club.