Liverpool's Midfield Pursuit – Andre Deal On Pause
Eye Still on Fluminense's Gem – Reds Prepared To Wait Until 2024
Liverpool Football Club never ceases to amaze. Their commitment to scouting talents from across the world remains unparalleled. Among their current pursuits, one particular name stands out — Andre Trindade from Fluminense.
Indeed, Liverpool's quest for midfield enhancements is not limited to Andre. They've spread their net wide, searching multiple leagues for the next best fit. Already, they've made significant strides with the imminent addition of Wataru Endo from Stuttgart. A mere formality, fans expect the 30-year-old Japanese midfielder to be officially sporting the Liverpool jersey any day now.
Beyond Endo, the summer acquisition list includes names like Alexis Mac Allister and Dominik Szoboszlai, showcasing the club's dedication to keeping the heart of their team robust and ready.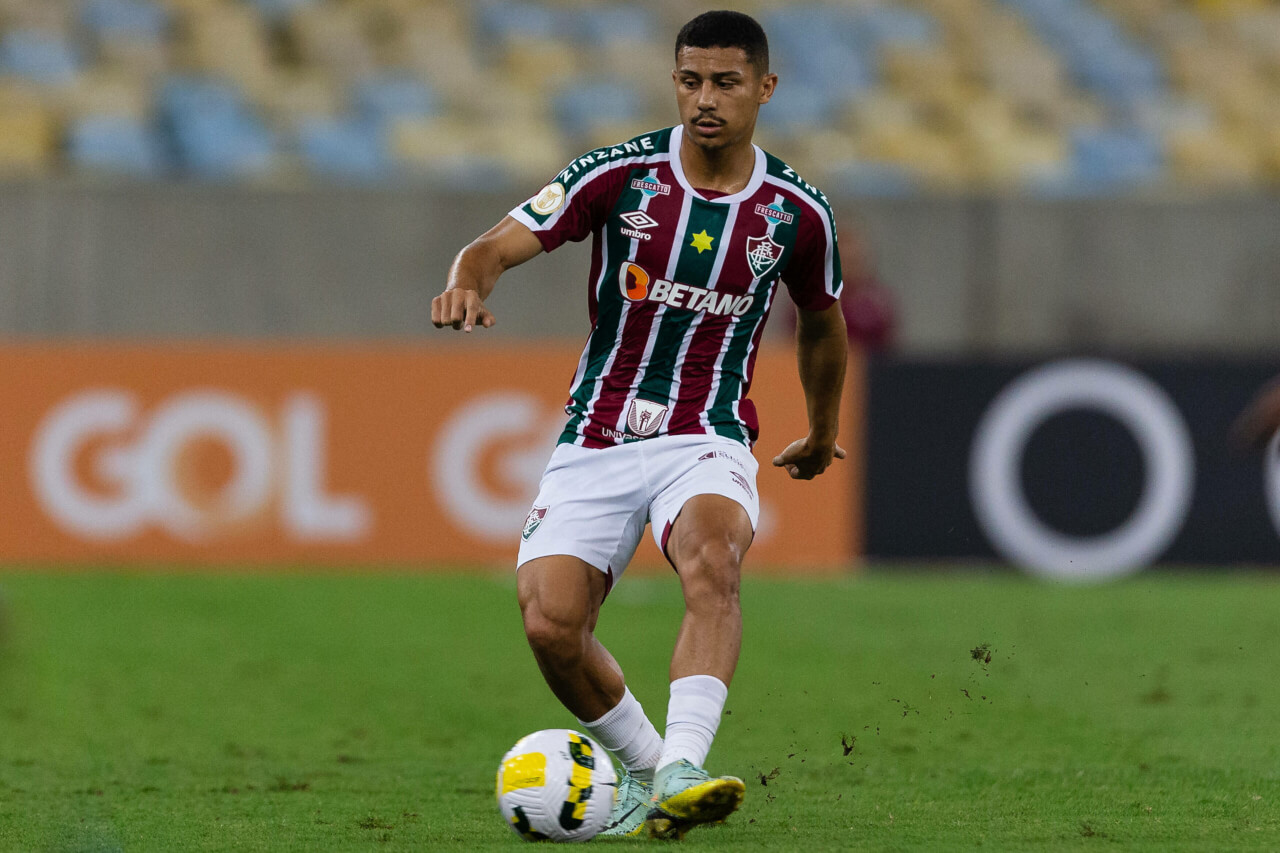 Trindade: A Future Anfield Star?
The whispers around Fluminense's Andre Trindade have been growing louder. Although the Anfield side might not secure his signature immediately, it's clear that the midfield maestro is firmly on their radar. There's strong talk suggesting Liverpool has communicated their intent to Fluminense about roping in Andre come 2024. A strategy that aligns perfectly, given the Brazilian domestic league is set to conclude this December.
Such speculations aren't baseless. They're supported by reports from reputable sources in Brazil. Notably, the Brazilian outlet Jornal O Dia shed light on the negotiations, revealing Fluminense's likely terms.
The Brazilian club is likely to request a sum of €25 million for their star player, with an added 20% sell-on clause. While Andre's release clause stands at a hefty €40 million, indications are that Fluminense could be willing to negotiate. Their condition? The talented 22-year-old should stay committed to them for the remainder of the league season.
Could this pave the way for Liverpool to make their move in the January transfer window? Only time will tell.