Liverpool and Crystal Palace Engage in Talks Over Doucoure
In the heart of the transfer window's final days, Liverpool's pursuit of a fourth midfield signing has taken a significant turn. The Reds, known for their meticulous scouting and strategic signings, have reportedly set their sights on Cheick Doucoure, the 23-year-old sensation from Crystal Palace.
Stats Radar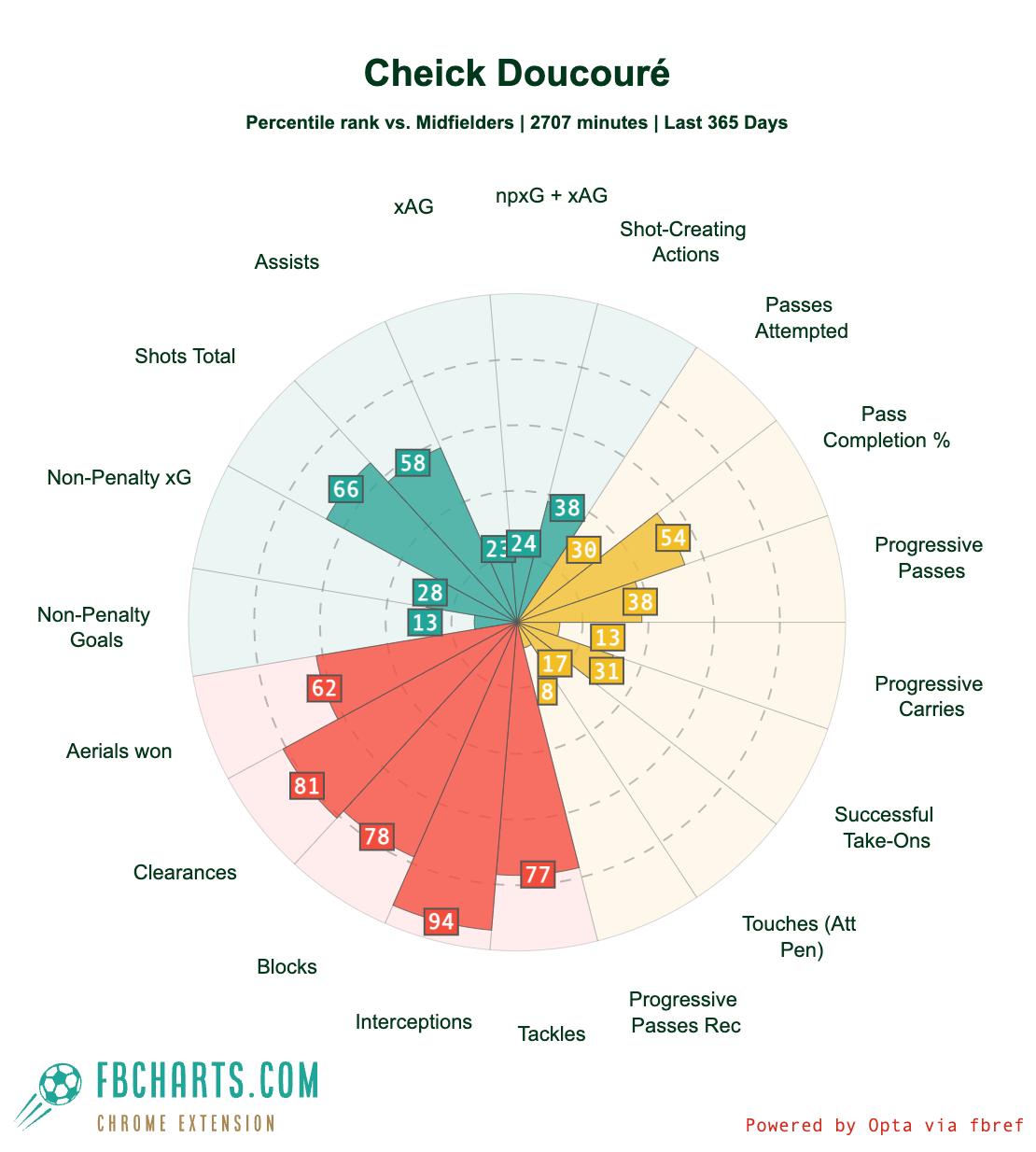 Doucoure: The Midfield Maestro Liverpool Desires
Crystal Palace's gem, Doucoure, has been making waves in the Premier League. With a season already under his belt, he's showcased his potential to rise as one of England's elite midfielders. The south London club values him at a staggering £70m, a testament to his prowess and potential.

Recent reports suggest that Liverpool has been in active discussions with Crystal Palace over a potential deal for Doucoure. While the hefty price tag might be a stumbling block, the ongoing talks indicate a possibility of both clubs reaching a middle ground. After all, securing a talent like Doucoure could be a game-changer for Jurgen Klopp's squad.
Doucoure's Potential Rise to Stardom
Described as 'outstanding' by Breaking The Lines, Doucoure seems to be the perfect fit for Liverpool's midfield aspirations. Klopp's vision for a robust defensive midfielder could provide Doucoure with the ideal platform to elevate his game. The Premier League could soon witness the Mali international's transformation into a football superstar.
While the transfer window's clock ticks, Liverpool's quest for Doucoure intensifies. The Reds are evidently keen on integrating him into their squad, and if both clubs can agree on a fee, the Premier League might witness one of its most significant transfers this season.