The Gravenberch Saga
In the heart of Bavaria, a tale is unfolding that has caught the attention of two of the Premier League's giants. Ryan Gravenberch, the young midfield sensation, has found himself at the centre of a transfer tug-of-war between Liverpool and Manchester United.
A Season of Discontent
Despite the promise and potential that Gravenberch brought with him to Bayern Munich, his inaugural season has been marred by limited first-team appearances. The whispers of discontent have grown louder, and the allure of the Premier League seems to be beckoning.
Liverpool's Persistent Pursuit
The Merseyside club has had their eyes set on the Dutch prodigy since the winter transfer window. With each passing week, their interest seems to have only grown stronger. Recent events suggest that they're not just observing from the sidelines. Word has it that a delegation from Liverpool recently made their way to Germany, assessing the feasibility of bringing Gravenberch to Anfield this transfer window.

Manchester United's Keen Interest
Not to be outdone, the Red Devils have also thrown their hat into the ring. Their interest in Gravenberch is palpable, and they've made it known to Bayern. However, the Bavarian giants remain resolute, at least for now, in their stance that the young star is not on the market.
The Insider's Take
A recent newsletter from a reputable source has shed more light on the situation. It reveals that both Liverpool and Manchester United have been in touch with Bayern Munich, keen to stay informed about any developments regarding Gravenberch. While Bayern remains hesitant to let their young star go, should their stance change, both English clubs are poised to pounce. In the midst of this, Manchester United's interest in Sofyan Amrabat has also been highlighted, alongside their intent to possibly offload Donny van de Beek.
Profile:
Early Life and Youth Career
Ryan Gravenberch was born on 16 May 2002 in Amsterdam, Netherlands. From a young age, it was evident that Gravenberch had a natural affinity for football. His journey began with the youth ranks of his hometown club, Ajax, where he quickly made a name for himself.
Breakthrough at Ajax
Gravenberch's talent didn't go unnoticed for long. He made his professional debut for Ajax in September 2018, becoming the youngest ever player to feature for the club in the Eredivisie. With a blend of physical prowess, technical ability, and a mature understanding of the game, he soon cemented his place in the first team. His performances in the midfield drew comparisons to other Dutch legends, and it was clear that Ajax had another gem in their ranks.
Style of Play
Standing at 6'3″, Gravenberch combines his physical presence with a silky touch and excellent vision. He's adept at breaking up play, but it's his ability to drive forward and link up with attackers that truly sets him apart. His long strides allow him to cover ground quickly, and he possesses a keen eye for a pass. Moreover, he's not shy about taking a shot from distance, making him a multifaceted threat in the midfield.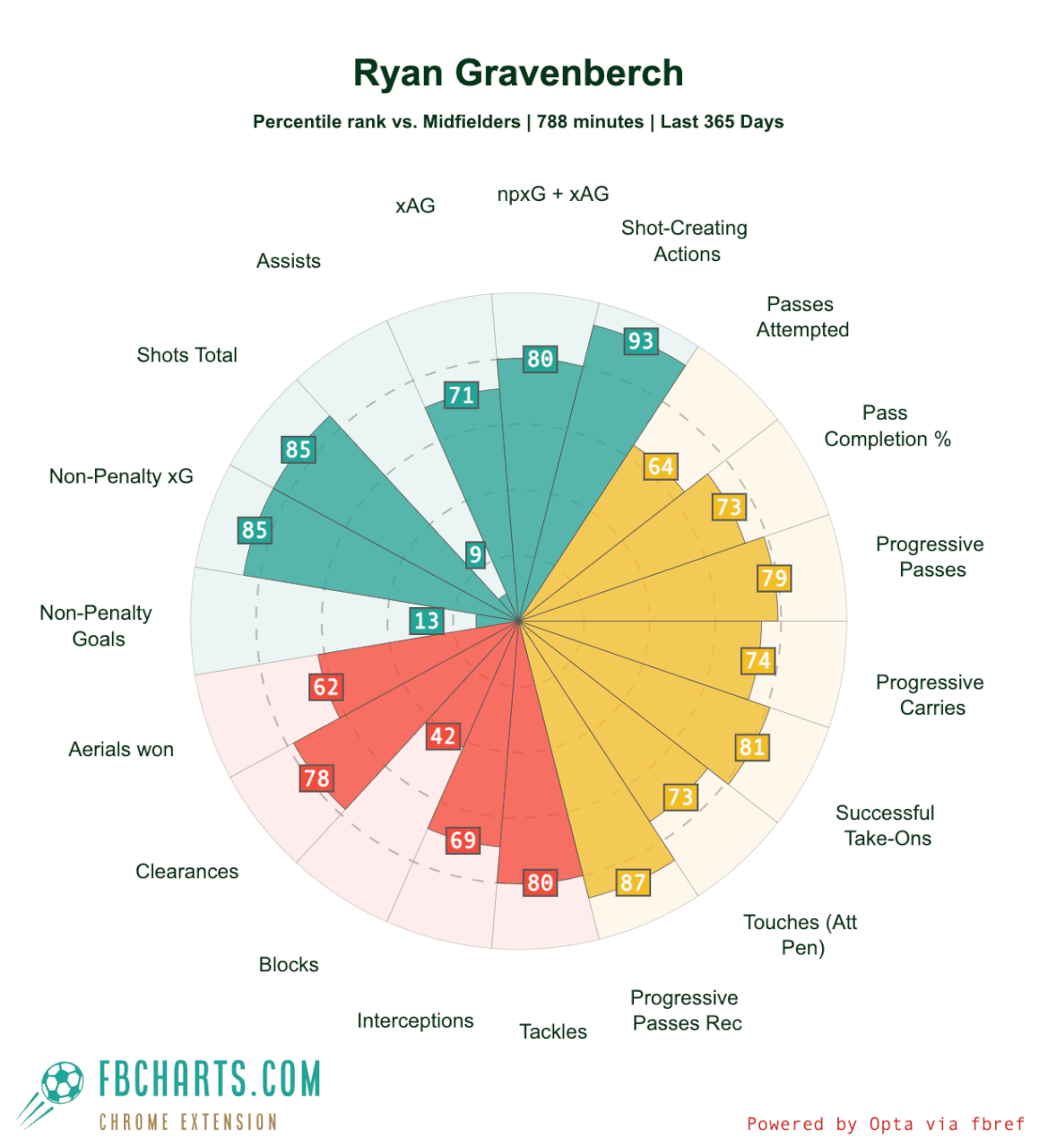 Move to Bayern Munich and Beyond
After making waves in the Eredivisie, it was only a matter of time before Europe's elite came calling. Gravenberch made the move to Bayern Munich, one of Europe's top clubs. While his first season in Bavaria had its challenges, including limited first-team opportunities, his potential remains undeniable. The football world watches keenly as rumours swirl about his next steps, with Premier League giants like Liverpool and Manchester United reportedly showing interest.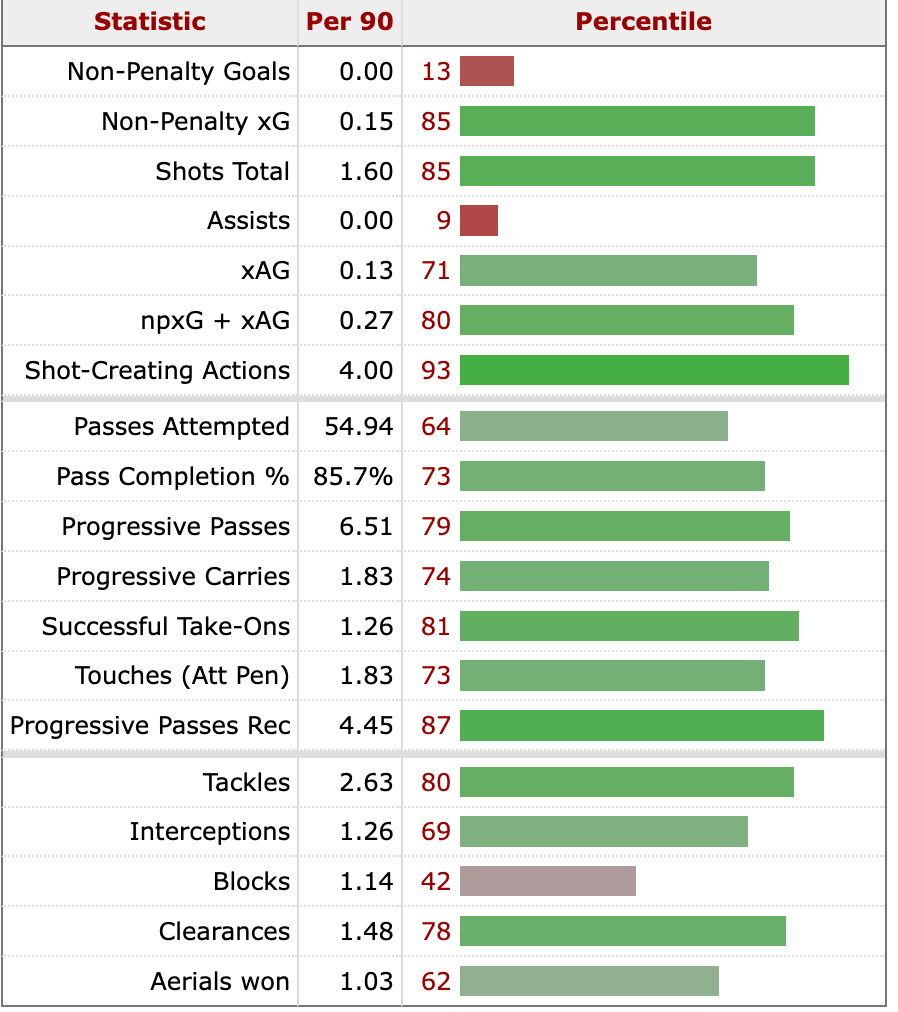 International Career
Gravenberch's performances at the club level didn't go unnoticed on the international stage. He earned his first senior call-up for the Netherlands in 2020 and has since been a part of the national setup. With the Dutch team in a phase of transition, Gravenberch is seen as one of the pillars for the future.
Conclusion
Ryan Gravenberch, with his blend of youth, talent, and potential, is undoubtedly one of the brightest prospects in European football. As he continues to develop and adapt, fans and pundits alike are excited to see how high the Dutch midfielder can soar in the footballing world.