The Anfield Road Stand Setback
Liverpool's iconic Anfield Road stand has hit a stumbling block. The Buckingham Group, the contractors at the helm of the construction, have recently filed for administration. This unexpected turn of events saw workers promptly exiting the site, signalling an inevitable delay in the expansion project.
Originally, Liverpool FC had set their sights on unveiling the new stand at the commencement of the 2023/24 season. However, a statement released just before the season's kick-off announced a revised deadline set for October. This alteration meant that the Reds embarked on their Premier League journey with a diminished capacity, accommodating only 51,000 fans.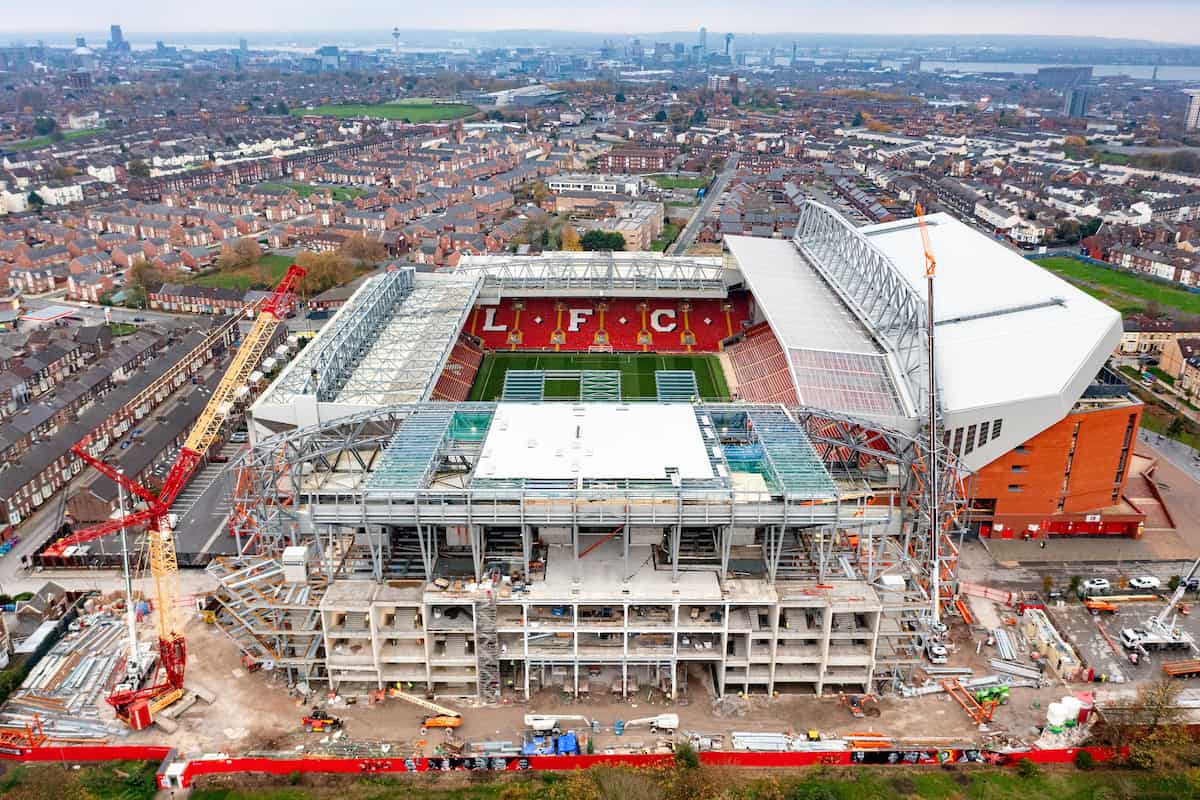 Kieran Maguire Weighs In On The Impact
Kieran Maguire, a renowned finance expert, delved deep into the implications of this delay during an exclusive chat with Football Insider. According to Maguire, while this setback might be a source of annoyance for Fenway Sports Group (FSG), Liverpool's owners, it doesn't spell disaster.
Maguire shared, "The recent administrative challenges faced by The Buckingham Group might be a hiccup for Liverpool, but it's far from a catastrophe." He further emphasised the paramount importance of ensuring all safety protocols are rigorously checked, ensuring fans can safely rally behind their beloved team.
Drawing on his insights into FSG's modus operandi, Maguire added, "Given FSG's track record, it's likely they've adopted a prudent approach to their financial forecasts. They probably haven't accounted for any supplementary income in their projections until they were wholly confident of hosting matches at Anfield with an augmented crowd."