Anfield Debut: Alexis Mac Allister's Unexpected Turn of Events
In a twist of fate, Alexis Mac Allister's much-anticipated debut at Anfield took an unexpected turn. The young talent, who has been making waves in the football world, finally got his chance to step onto the hallowed grounds of Anfield as a Liverpool player.
The Red Card Controversy
Just shy of the 60-minute mark, the World Cup winner found himself at the centre of controversy. A red card was brandished, leaving fans and pundits alike in shock. The decision has since become a talking point, with many questioning its validity.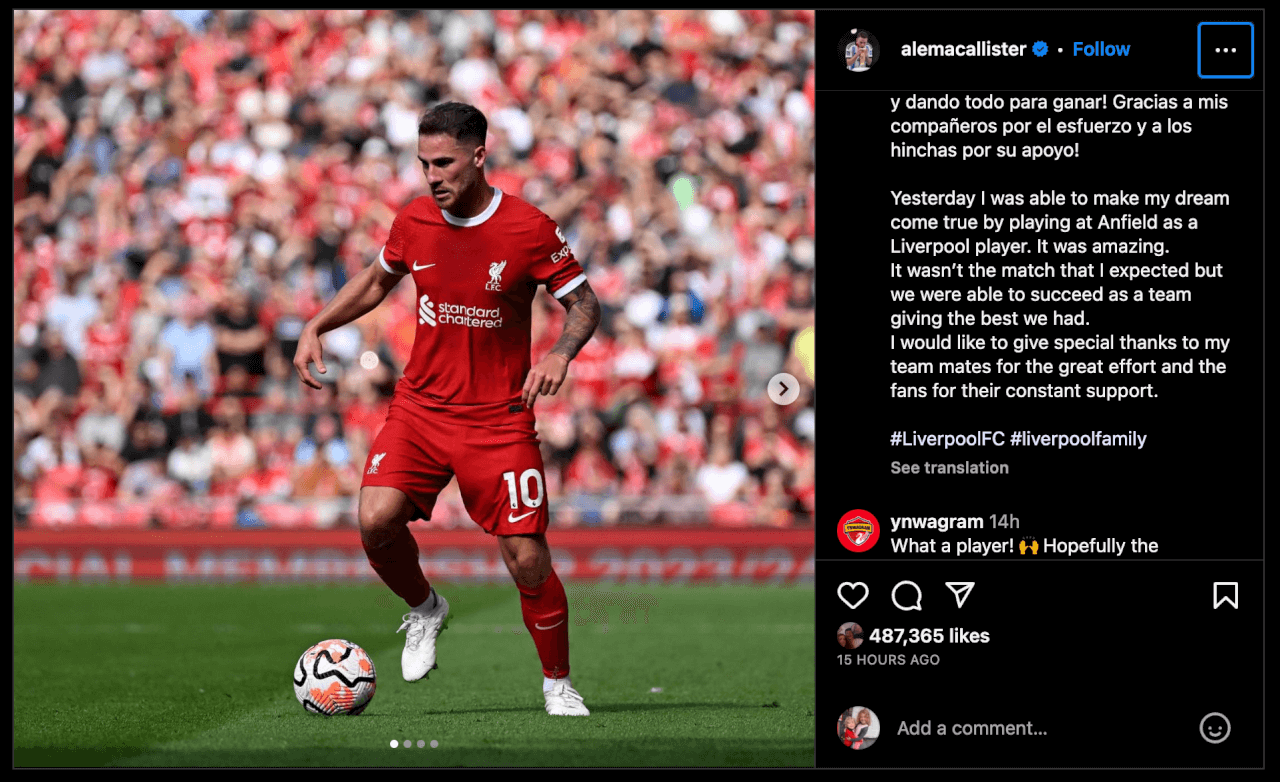 Jurgen Klopp, Liverpool's charismatic manager, weighed in on the incident. "The sheer number of queries I've received about this incident underscores its significance. We'll certainly be revisiting the matter," he remarked. When probed about Mac Allister's take on the event, Klopp shared, "Macca's words to me were, 'I made contact, but it was minimal'."
Upon reviewing the incident post-match, Klopp opined, "If we're tallying up the criteria for a red card, aside from the contact, there's little else to consider. The decision is one of those where a yellow card wouldn't have been overturned by VAR, and similarly, a red card wouldn't have been either. The mere presence of contact means it's not a blatant error."
He further added, "Playing with 10 men for 40 minutes is punishment in itself. But we'll be liaising with the relevant authorities on this."
Mac Allister's Heartfelt Message
Taking to Instagram, Mac Allister expressed his gratitude and shared his feelings about the match. "Being able to play at Anfield as a Liverpool player was a dream come true. The match didn't pan out as I'd hoped, but we pulled together as a team and gave it our all. A massive shoutout to my teammates for their relentless effort and to the fans for their unwavering support."