Fans Demand Nunez's Return for Sunday's Clash
Liverpool fans have become rather vocal in their support of Darwin Nunez, with them calling for the return of the centre forward ahead of the Newcastle United game on Sunday.
The Uruguayan has started both Premier League games on the bench so far this season, against Chelsea and Bournemouth.
Jurgen Klopp has instead utilised Diogo Jota in his front three alongside Mohamed Salah and Luis Diaz, with the forward being involved in two goals in the 3-1 victory against Bournemouth.

Jota notched the assist for Luis Diaz's wonderful equaliser in the first half, before putting himself on the scoresheet in the second half.
Despite his solid performance at the weekend though, many Liverpool fans want to see Darwin Nunez start ahead of him for Sunday's clash with Newcastle United at St. James' Park.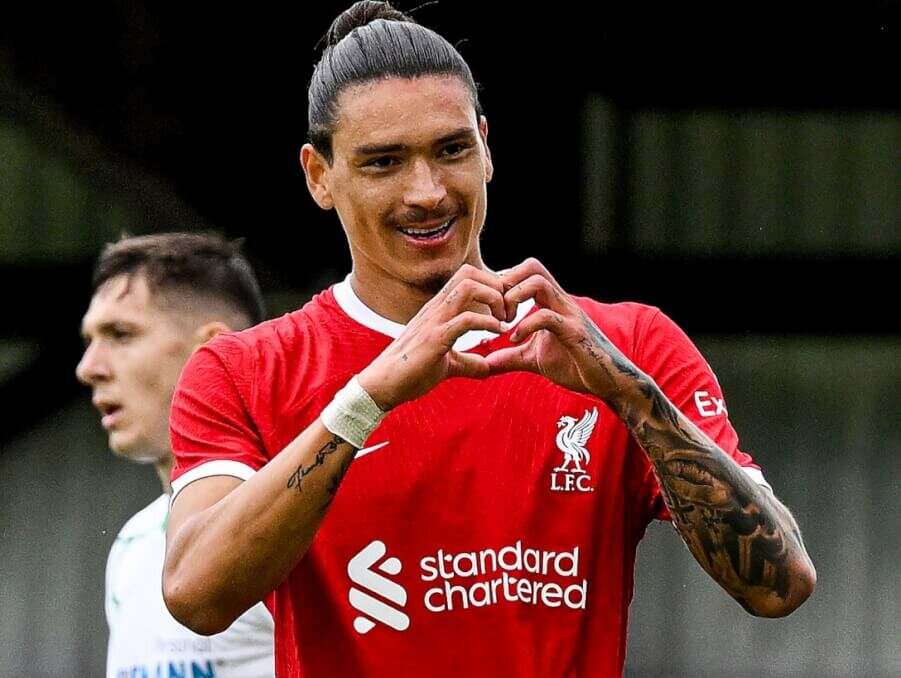 Last season's performances:
Nunez put in a fantastic performance in Liverpool's 2-0 away victory over the Magpies back in February, where he scored the opener in that game before Cody Gakpo secured the three points.
Since joining Liverpool last summer, Nunez has struggled to put together a consistent run of form in the same way that all of Liverpool's other forwards have done at some point over the past year.
Across the 2022/23 season, Nunez made 41 appearances for Liverpool and managed to score 15 goals across all competitions.
Nine of those goals came in the Premier League, whereas Diogo Jota managed seven goals and one assist in nine games alone after returning from injury at the end of the same season.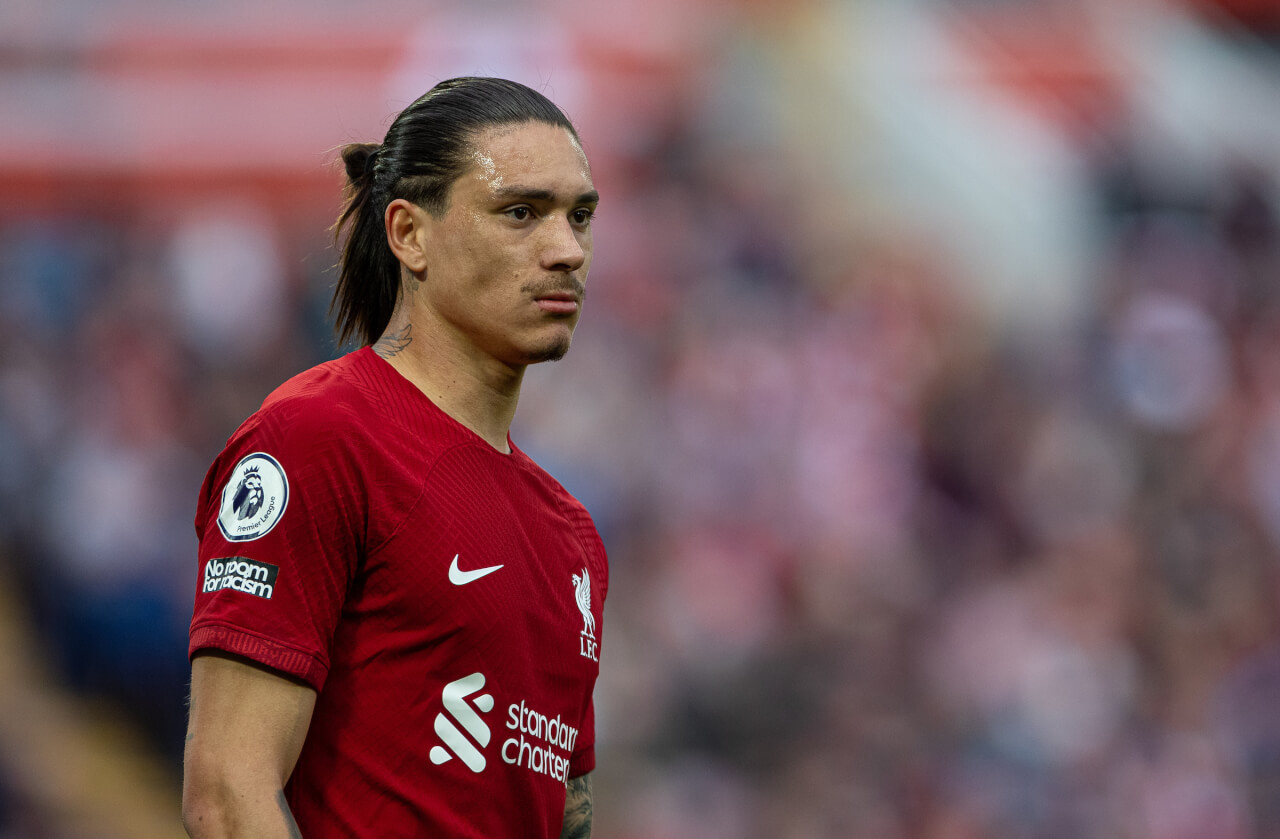 Those stats, along with Jota's two goal involvements on Saturday, puts him on eight goals and two assists in his last 11 Premier League games.
Therefore, it's clear to see which player is in a better vein of form going into the game at the weekend when it comes to goalscoring numbers.
Another thing that I think makes Jota a more preferable option to Jurgen Klopp at the minute is the forward's much superior link-up play with the other front three players.
In my opinion, that's one major aspect of Nunez's game that he needs to work on if he wants to fit into Jurgen Klopp's system.
Klopp has always opted to use a creative outlet as the number nine during his time at Liverpool, whether it be Roberto Firmino, Cody Gakpo, or even Takumi Minamino who also had the ability to drop deep and link-up with the two wingers.
Jota has always been strong in this part of his game, with his speed and agility being crucial in turning his men and finding small amounts of space to operate effectively in.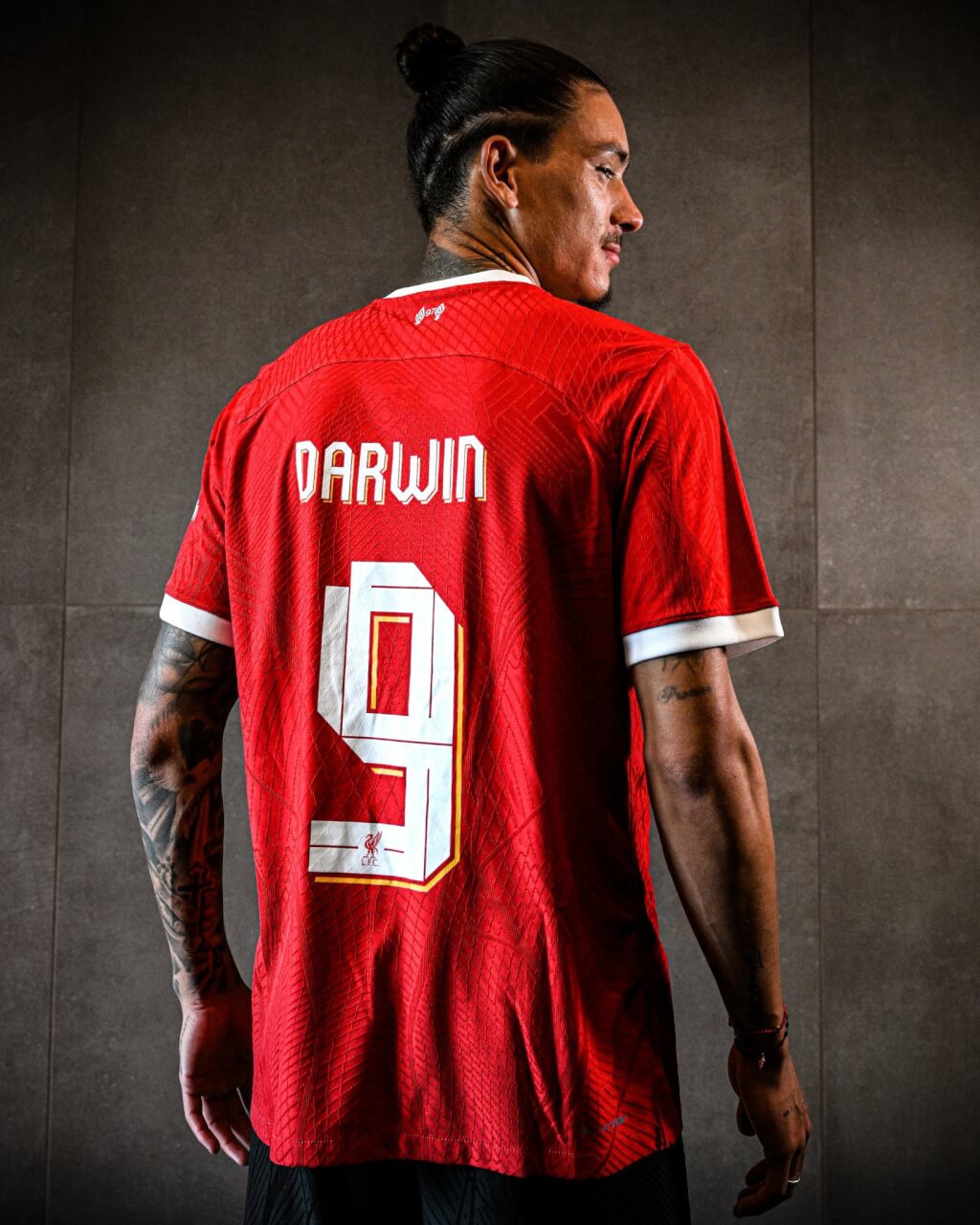 Who starts against Newcastle United?
If it was my decision, I would definitely be looking to keep the front three the same as the opening two games, especially with the changes that are going to need to take place in the midfield.
I think it would be extremely harsh to drop Jota after his performance at the weekend and perhaps Nunez needs to do a little bit more when coming off the bench as a substitute.
Nunez could be a valuable option coming off the bench against tired legs where he could potentially make a real impact against a Newcastle defence whose one potential weakness would be a lack of pace.