The Future of Anfield Road Stand: A Tense Wait for Liverpool FC
Liverpool's Ambitious Expansion on Hold
Liverpool, with a legacy that stands tall, finds its latest venture – the Anfield Road Stand expansion – currently shrouded in uncertainty. The long-anticipated dream of unveiling the remaining sections of the Anfield Road Stand to ardent fans faces a possible delay.
The reason? The future of their building contractor, Buckingham Group, hangs in the balance.
The entire football community was taken aback last week, upon hearing that Buckingham Group signalled its potential financial distress by filing a notice of intention to appoint administrators. Consequently, construction work on the stand's top tier halted. As reported by David Lynch for This Is Anfield, the current situation as of Monday indicates only a sparse presence of security staff on the premises, with no tangible progress on the construction.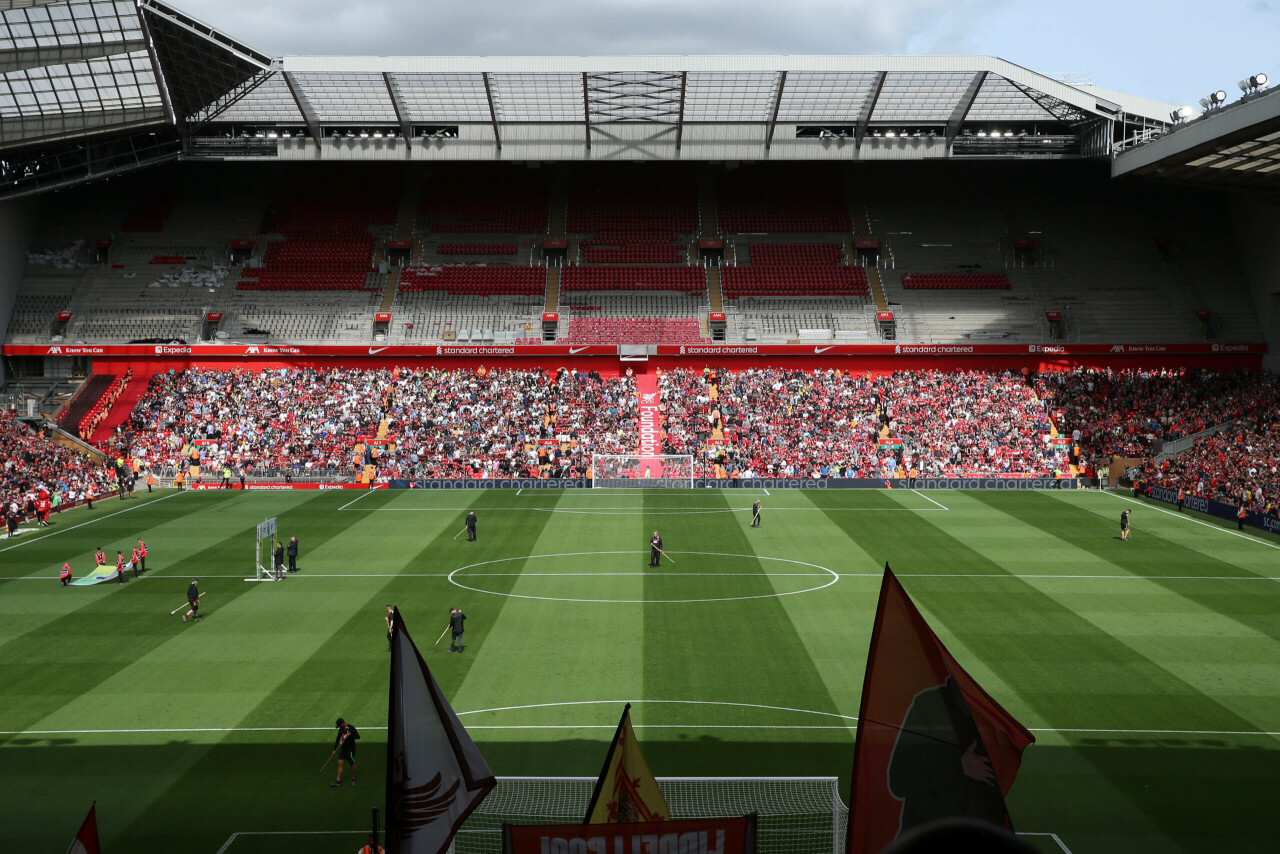 Liverpool fans had eagerly anticipated a phased unveiling of the stand's top tier, post their opening home game against Bournemouth. Yet, the clash against Andoni Iraola's side saw the vast section closed off. This limited the crowd size to 49,699, a sharp contrast to the projected full capacity of over 60,000.
The Clock Ticks: Uncertainty Prevails
Each passing day without construction raises valid concerns about the feasibility of adhering to the originally planned reopening timeline. Speculations are rife about Liverpool considering an alternative building contractor to see the Anfield Road Stand project through.
But, there's a catch: With Buckingham not having entered administration officially, they still hold the reins, at least for the short term.
While the upcoming week promises discussions between Liverpool FC and the beleaguered Buckingham Group, the path forward remains blurred. One thing is for sure – dedicated fans will be eagerly watching, especially with only two more home games before the October international break, where Liverpool will host both Aston Villa and West Ham.