Potential Liverpool Bonus from Dominic Solanke Transfer
As the transfer window draws to its final moments, Bournemouth's Dominic Solanke could be the centre of an intriguing financial windfall for Liverpool.
In 2017 Dominic Solanke left the confines of Chelsea and found himself at Liverpool. The Reds sealed the deal for a tribunal fee estimated to be in the vicinity of £3m. But after gracing the pitch for Liverpool in 27 games, Solanke embarked on a new journey with Bournemouth in 2018's summer, with an initial price tag of £19m attached.
Behind this transaction was the handiwork of Liverpool's ex-sporting director, Michael Edwards. His shrewd negotiation skills not only got Liverpool a tidy sum upfront, but additional add-ons ensured the Anfield side accumulated up to £24m. Solanke's vital contributions played a pivotal role in Bournemouth's triumphant return to the Premier League.

West Ham's Striking Pursuits
Fast-forward to today, and there's a buzz in the air about Solanke possibly switching jerseys again. Football Insider suggest that West Ham, under David Moyes, is keen to amp up their front line. A proposed offer falling between £35-40m is on Bournemouth's table.
It doesn't end there. Whispers have it that another elite English club is vying for Solanke's signature. Given his tally of six Premier League goals in the 2022/23 season, the interest isn't surprising.
For Liverpool? The prospect of this move is akin to cherry on top. An opportunity for additional profit from a striker whose Liverpool career goal tally stood at one.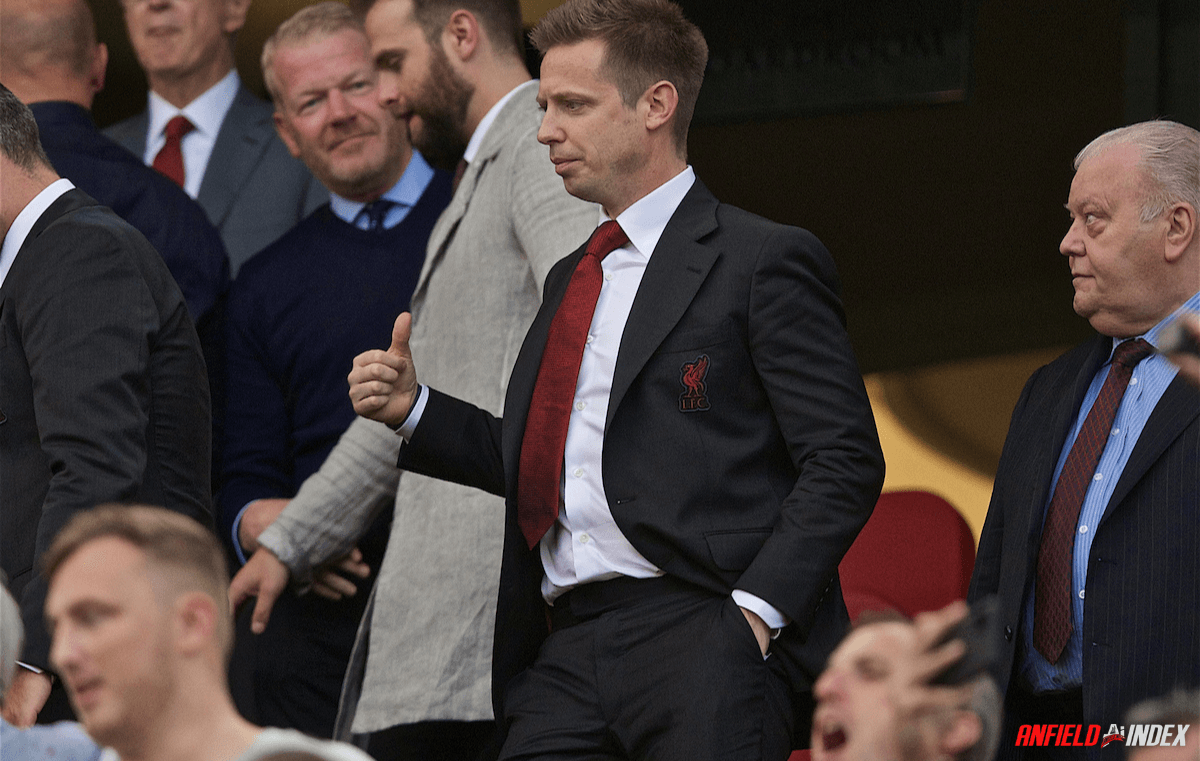 The Financial Breakdown: Liverpool's Potential Gain
The transfer intricacies negotiated by Michael Edwards during Solanke's shift to Bournemouth have a surprise element. The Liverpool Echo in 2021 unveiled that a 20% sell-on clause was woven into the deal. This isn't a flat rate but instead, is a percentage on profit beyond the £19m.
To illustrate, a £40m transfer for Solanke would mean Liverpool receives 20% of the £21m profit. This sums up to a neat £4.2m for the Reds. On the contrary, a £35m transaction ensures Liverpool's coffers grow by £3.2m.
So, in the grand scheme, if the Solanke sale materialises, Liverpool stands to amass a sum exceeding £28m from his transfers alone. A testament to their past sporting director's genius and a nice little financial pat on the back for Liverpool.