Marcelo Pitaluga: Liverpool's Rising Goalkeeping Star
The Brazilian Connection at Anfield
Marcelo Pitaluga, the 20-year-old prodigy from Brazil, has seamlessly integrated into Liverpool's goalkeeping fraternity since his move from Fluminense in 2020. The young talent finds himself in the unique position of learning from some of Brazil's finest, including the world-renowned Alisson Becker and the legendary World Cup winner, Claudio Taffarel.
Pitaluga shared his experiences with the matchday programme, expressing his gratitude for the opportunity to work alongside Alisson. "Having Alisson, a fellow Brazilian and one of the world's top goalkeepers, has been an invaluable experience," he said. The guidance from coaches like John Achterberg, Jack Robinson, and especially Taffarel, has been instrumental in his development. "Taffarel's insights, especially for us Brazilians, are priceless. He's revered back in Brazil, and working with him and Alisson is a dream come true for a young goalkeeper like me," Pitaluga added.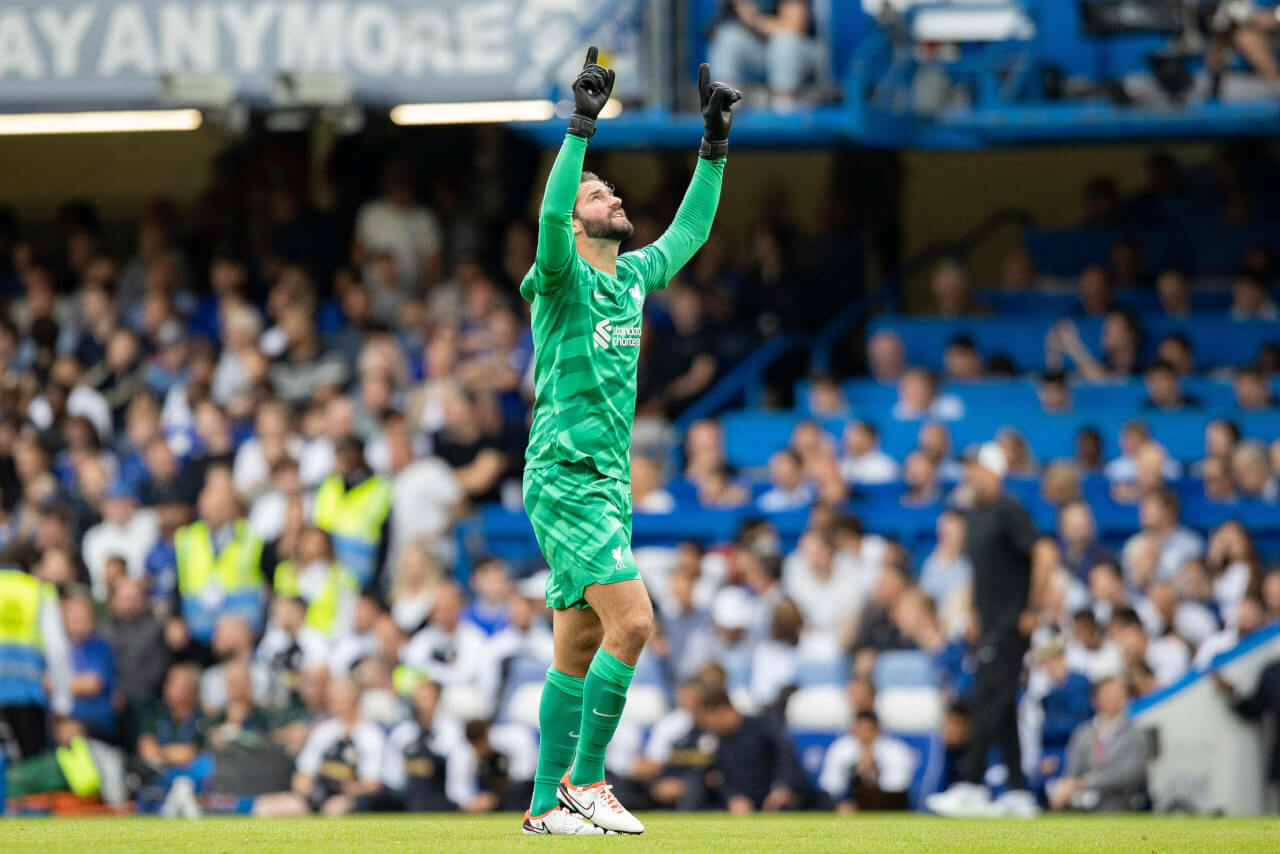 The South American Brotherhood
The camaraderie among the South American players at Liverpool is evident. Pitaluga feels right at home, thanks to the support from his fellow countrymen and other South American teammates. "The bond we share makes Anfield feel like a second home," he remarked.

While Pitaluga has been training with Jürgen Klopp's first team, he's also been a consistent presence in Liverpool's Academy teams. His stint with Macclesfield FC last season proved beneficial, offering him a taste of the physicality of English football. Reflecting on his time there, he said, "The experience was challenging yet rewarding. Playing out from the back isn't common at that level, but I was fortunate to be with a club that encouraged it. We clinched the title, and I couldn't have asked for more."
Looking ahead, Pitaluga is eager to embrace any opportunity that comes his way in the 2023-24 season, further honing his skills between the sticks. "A loan move to a Football League team is on the cards. I'm ready for the next challenge," he confidently stated.