Jan Molby Unpacks Liverpool's Mo Salah Penalty Debate
Liverpool's Storied Penalty Legacy
Liverpool FC have seen a parade of penalty takers grace the Anfield turf. From the legendary Jan Molby, who netted 42 times from the spot, missing only thrice, to the Egyptian King, Mohamed Salah, who shares the record with Molby for 18 consecutive penalties. But with his latest miss against Bournemouth (he scored from the rebound), a burning question remains: Should Salah continue as Liverpool's primary penalty taker?
Molby Weighs in on Salah's Penalty Form
In a candid conversation on the Molby On The Spot podcast, Jan Molby shared his perspective with Trev Downey. "I think it's three in five, isn't it?" Downey mused, alluding to Salah's recent misses.

Molby responded, "At the moment, I can't see that [taking Salah off penalties]. That would be a really big call. What do you get from the spot in a season? It could be anything between five and ten goals. I don't think Mo's prepared to give that up."
Molby further dissected Salah's technique, noting, "Mo sometimes is in doubt about what he should do. If he's had a penalty that the goalkeeper got close to, almost got saved, the next time he sort of just closes his eyes and whacks it."
Should #Salah stay on #LFC penalties?

— Jan Molby (@JanMolby) August 24, 2023
With Salah's form under scrutiny, Dominik Szoboszlai and Alexis Mac Allister emerge as potential successors. Both boast commendable penalty records from their previous stints. Molby observed: "Dominic and McAllister, they look more to me like assured penalty takers."
Reacting quickest to give us the lead. ⚡#AD | #TeamPixel pic.twitter.com/IVIWW57L4u

— Liverpool FC (@LFC) August 19, 2023
Phil Neal to Molby Transition: A Moment in History
Molby's transition into Liverpool's primary penalty taker is a tale worth recounting. Taking over from Phil Neal, Molby reminisced, "When I joined Liverpool, Phil was the taker. Then came the League Cup game against Stockport, and Phil missed. The subsequent game was against Spurs at home. With Phil's former teammate at Liverpool, Ray Clemence, guarding the Spurs net, Phil expressed his reservations to Ronnie Moran. That's when Ronnie turned to me and asked if I was up for it. We were awarded two penalties that day, and I converted both. I often wonder what might have happened had I missed either of those."
| Rank | Player | Success | Scored | Missed |
| --- | --- | --- | --- | --- |
| 1 | John Aldridge | 94.4% | 17 | 1 |
| 2 | Jan Molby | 93.3% | 42 | 3 |
| 3 | James Milner | 90.5% | 19 | 2 |
| 4 | Mohamed Salah | 81.3% | 26 | 6 |
| 5 | Gordon Hodgson | 84.2% | 16 | 3 |
| 6 | Steven Gerrard | 82.5% | 47 | 10 |
| 7 | Terry McDermott | 80% | 16 | 4 |
| 8 | Robbie Fowler | 76.9% | 20 | 6 |
| 9 | Billy Liddell | 75.5% | 34 | 11 |
| 10 | Phil Neal | 74.5% | 38 | 13 |
The conversation also delved into the era of Liverpool legends like John Aldridge, known for his unique staggered run-up penalties, Ian Rush, and John Barnes. Molby humorously commented on Rush:
"In terms of Rushie, fewer penalties, the better. We always told him to stay away."
During Molby's injury-laden absence, John Barnes assumed penalty duties. This shift paved the way for John Aldridge to become the primary penalty taker. However, once Aldridge departed Anfield, Molby reclaimed his spot as Liverpool's chief penalty taker.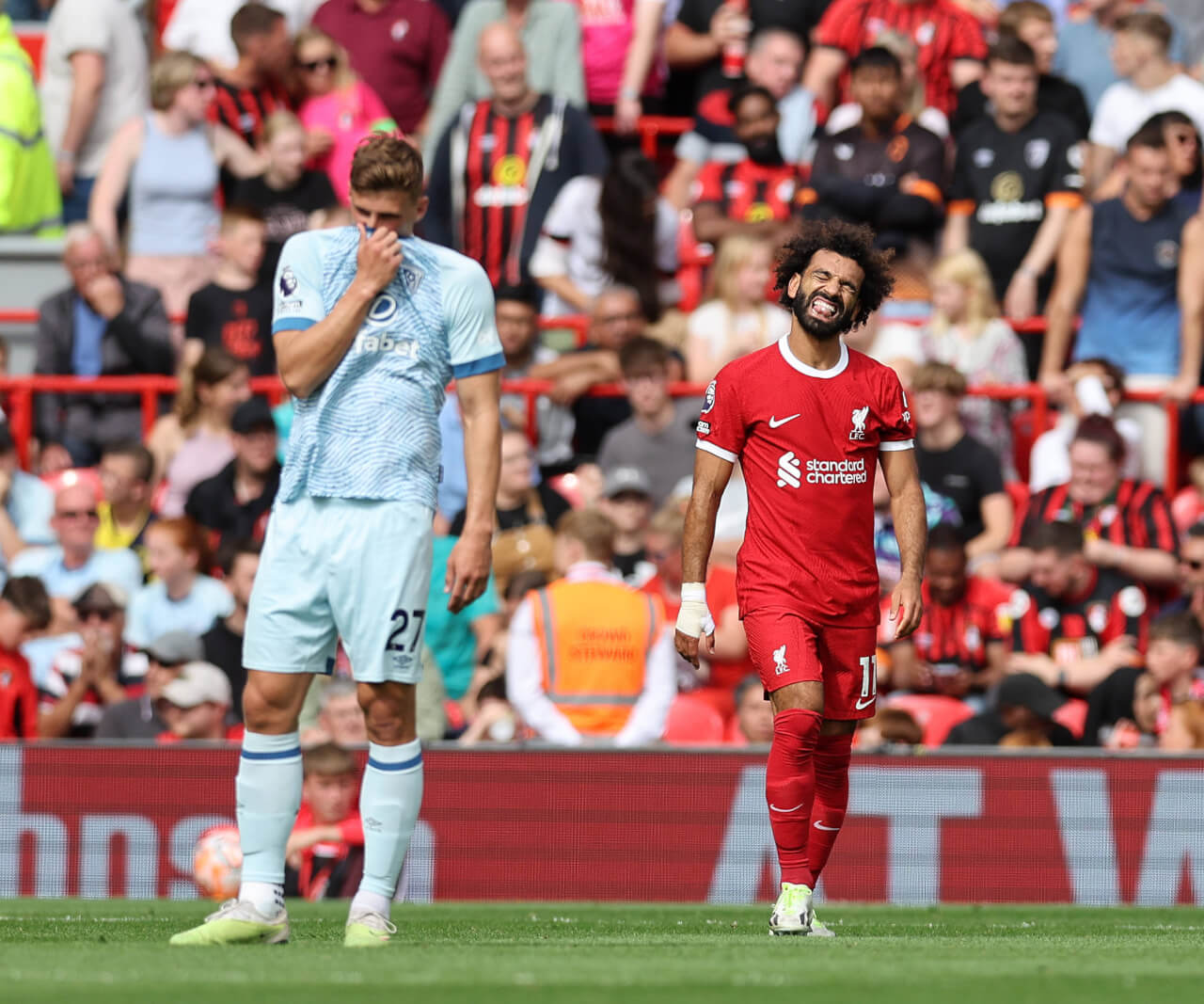 The debate rages on, but one thing remains clear: Liverpool's penalty-taking legacy is in capable hands. Whether Salah continues to shoulder the responsibility or another steps up, the guiding spirit of legends like Molby will always illuminate the path forward.