A Muted Welcome to Anfield
The recent transfer window saw Liverpool make a somewhat unexpected move, securing the services of Wataru Endo. The reception was mixed, with some media outlets suggesting the acquisition was a hasty decision. The lack of enthusiasm was palpable, particularly given Liverpool's inability to land Moisés Caicedo. But is this subdued welcome a reflection of Endo's abilities or a broader underestimation of Asian football talent?
Endo's Bundesliga Brilliance
Endo's credentials are nothing short of impressive. Plying his trade in the Bundesliga with Stuttgart, he's proven himself as a formidable defensive midfielder. Over the past two seasons, he's topped the charts in aerial duels, clearances, and possession wins. Furthermore, his leadership qualities are evident, captaining a top-tier European club, a testament to his professionalism and adaptability.
Stuttgart's coach, Sebastian Hoeness, expressed his mixed feelings about Endo's departure, highlighting his pivotal role both on and off the pitch. His consistency is remarkable, featuring in 99 out of 102 possible Bundesliga matches.

Japan's Footballing Prowess
Beyond club football, Endo shines on the international stage. As captain of Japan, he leads a team that has consistently performed at the World Cup, even besting footballing giants like Germany and Spain. Yet, despite such achievements, Asian football often finds itself overshadowed. Players like Son Heung-min and Kaoru Mitoma have showcased their talent in the Premier League, but the recognition of Asian football's quality remains an uphill battle.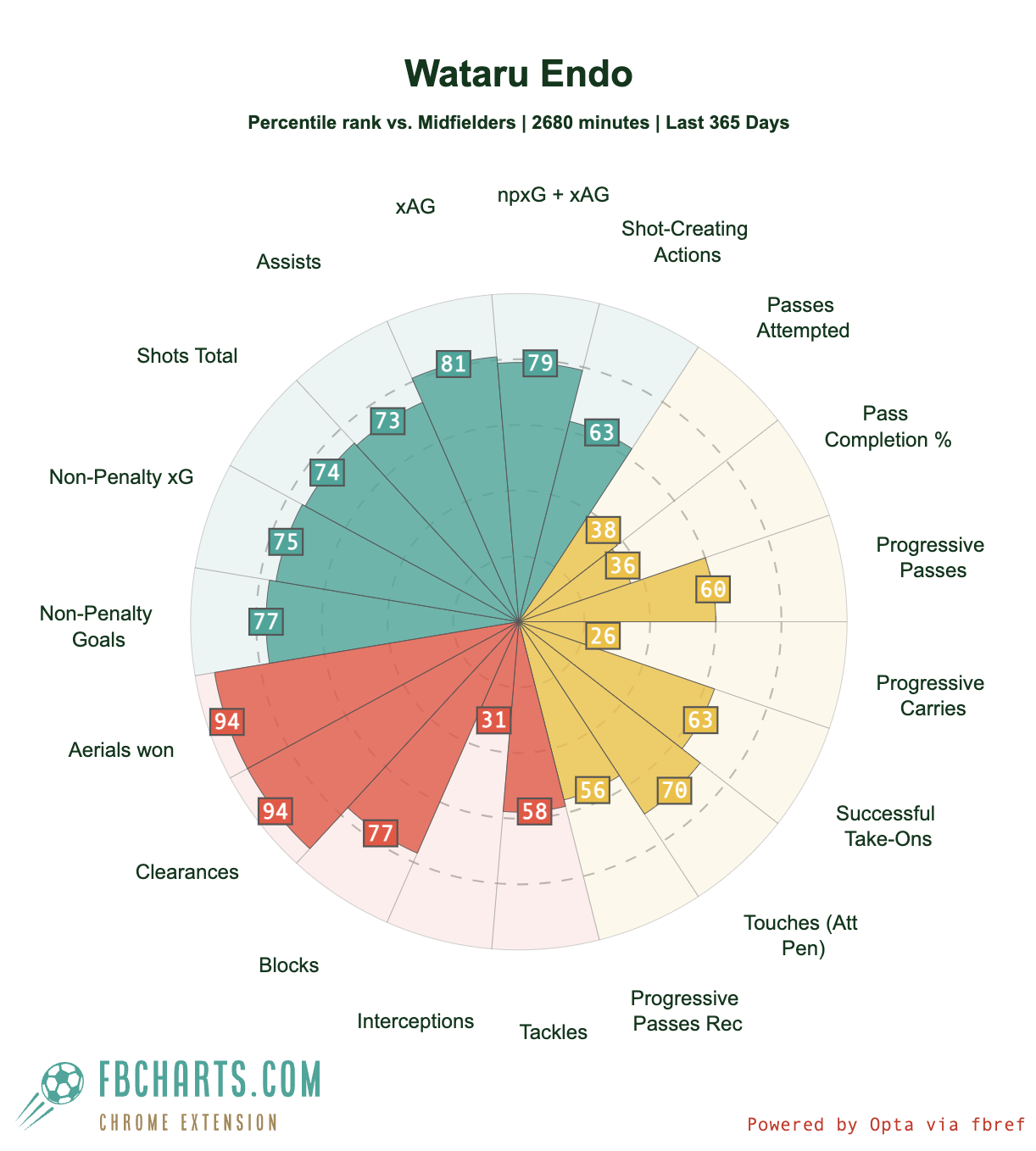 Breaking Stereotypes
Historically, Asian players in Europe have often been pigeonholed. Park Ji-sung's move to Manchester United was initially seen through the lens of commercial gains. While his work ethic was celebrated, his technical prowess was sometimes overlooked. Similarly, while Son's skills are acknowledged, narratives around his upbringing and personal life often overshadow his on-pitch brilliance.
The Road Ahead for Endo
Endo's move to Liverpool presents an opportunity. While he might not yet be a household name in England, his potential is undeniable. The Premier League has been a proving ground for many, and as Caicedo's reputation burgeoned here, so too can Endo's. Liverpool fans and neutrals alike should keep a keen eye on this midfield dynamo.