Liverpool's Bright Future: Trey Nyoni and Amara Nallo Join the Ranks
Amidst the buzzing transfer atmosphere, Liverpool make headlines not just with their big-name signings, but also by fortifying their academy ranks. The recent acquisitions of Trey Nyoni and Amara Nallo have given fans and football aficionados much to talk about.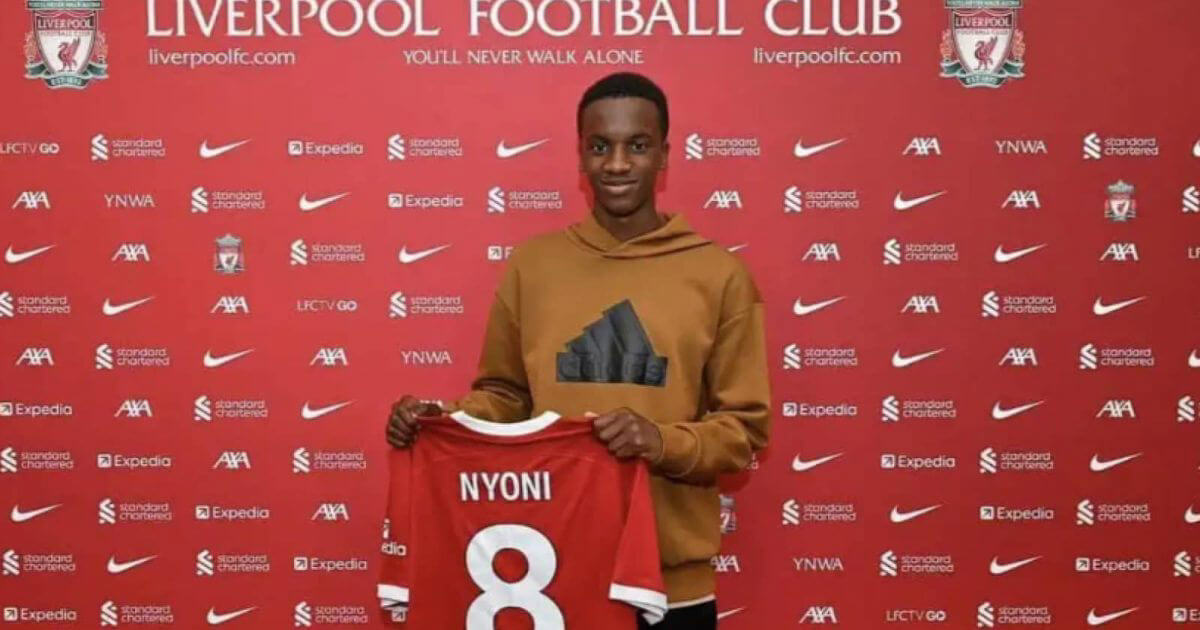 Spotlight on Trey Nyoni
This talented young lad, who celebrated his 16th birthday in June, has transitioned from Championship team, Leicester. Nyoni is no stranger to the football arena. His name echoed 13 times in the U18 Premier League last season, and he was part of the squad that graced the FA Youth Cup. Donning the England jersey at U16, he has the potential to represent Zimbabwe in the future.

After Nyoni's triumphant goal against Brighton in March, Adam Barradell, Leicester's U18 coach, remarked:
 "It's really good to see Trey get on the scoresheet with a great individual goal. He moved into the U18s squad just before Christmas and he's getting to grips with U18s football. He's a young boy and he's had a good impact on the group which is pleasing to see."
The midfielder's tenure with Leicester began when he was merely six. As he bids adieu to the club, he expressed his gratitude on Instagram: "I am grateful to all the players and staff at the club who have helped me develop over the past 10 years and I wish nothing but success to everyone at the club." With a history of success, like aiding England's U16 in clinching the Montaigu Tournament, Nyoni's journey looks promising.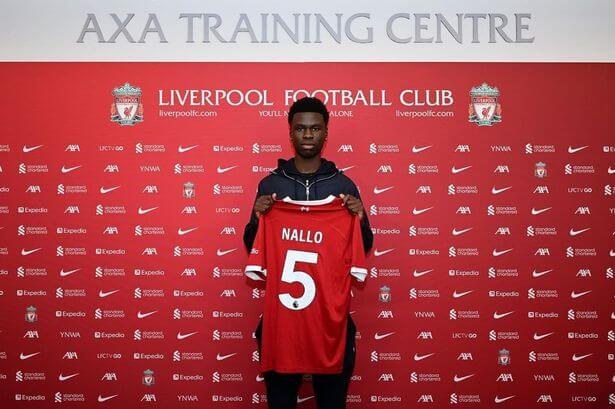 'Rolls Royce' Defender – Amara Nallo
Come November, Amara Nallo will celebrate his 17th birthday, but before that, he celebrates his transition from West Ham to Merseyside. His exceptional talent hasn't gone unnoticed. Last season, in the U18 Premier League, he stood opposite Nyoni.
The description of Nallo as a "Rolls Royce" by Carlton Cole, the West Ham legend, adds weight to the anticipation surrounding him. As West Ham's U16 coach, Cole further lauded Nallo: "I would describe Amara as a Rolls Royce of a centre-back. He has a great left foot and is elegant when he moves with the ball. He can play the ball with both feet and has been working on his heading as well. He's a player who has a high ceiling."
Post-Brexit, #LFC have been targeting some of the best young British talent to complement what they've got at the academy. Leicester City's Trey Nyoni and West Ham's Amara Nallo are the latest new additions. https://t.co/sl2TC4Wgjh

— James Pearce (@JamesPearceLFC) August 24, 2023
Red Shirts, Promising Futures
Both Nyoni and Nallo proudly displayed their new Liverpool jerseys on Instagram. Nyoni donned the No.8, while Nallo chose No.5.
These dynamic youngsters will train under Marc Bridge-Wilkinson's guidance in the U18 squad. If the trajectory of Ben Doak, Bobby Clark, Stefan Bajectic, and Kaide Gordon is anything to go by, these new signings might just be the next stars to rise from Liverpool's ever-evolving academy.
The Daily Mirror has reported on this exciting chapter in Liverpool's journey, as the club continues to invest in its future. With such budding talent joining the ranks, the Merseyside club's horizon gleams with promise.