Darwin Nunez's Unexpected Rise
Thank you for support.
It wasn't Darwin Nunez who should be thanking us after yesterday's victory at St James Park. Captain Chaos himself proved the difference maker as his superb double against Newcastle ensured that a 10-man Liverpool took all three points back home. It hasn't been the easiest time at Anfield for the Uruguayan striker, and even since the start of this season, it didn't show any real signs of changing. Hopefully, Sunday will light the touch paper for him and the rest of the side. It feels like a real watershed moment either way.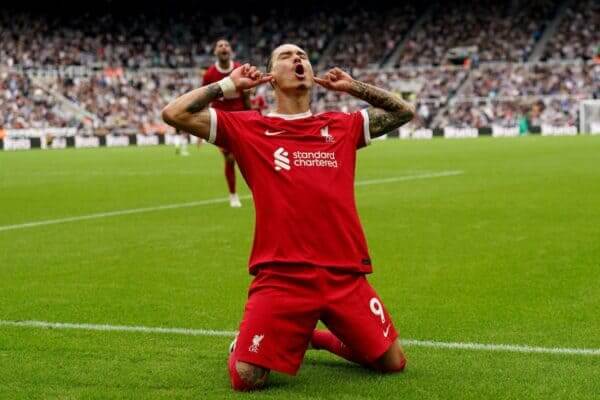 Liverpool's Tactical Struggles
The Trent Formation and Its Challenges
The Trent formation, hybrid, box midfield or whichever moniker you use seems to be a struggle for all concerned right now. The vice-captain especially has had a poor start to the season and at times, in simple terms, it seems like a form of semi-organised chaos for everyone. Yesterday, even before the red card, there was uncertainty in the side, never a real out ball for anyone, and a slow Newcastle back-line and physical midfield were on top and worth their one-goal lead. It doesn't feel like a side that's well-coached, structured, and is over-reliant on individuals to make this happen. Even if Jurgen Klopp doesn't revert to 4-3-3, then inspiration will be needed in doses.
Analyzing Liverpool's Forward Line
Goal Contributions and Their Impact
Liverpool's forwards all contribute in different ways and while it's easy and natural to talk about 'horses for courses', it's goal contributions that pay the bills. After Sunday's double, the former Benfica man now has a goal contribution every 114 mins of his Anfield career against Jota (117 mins), Diaz (154 mins), and Gakpo (204 mins). While it will always be Mo Salah (94 mins) and two others, from a pure stats perspective, it's difficult to argue against Nunez's inclusion on a regular basis. Aside from Diaz and with Salah dropping deeper as the side's main creator, Liverpool needs a player that can stretch defences and terrify defenders, or they look very one-paced.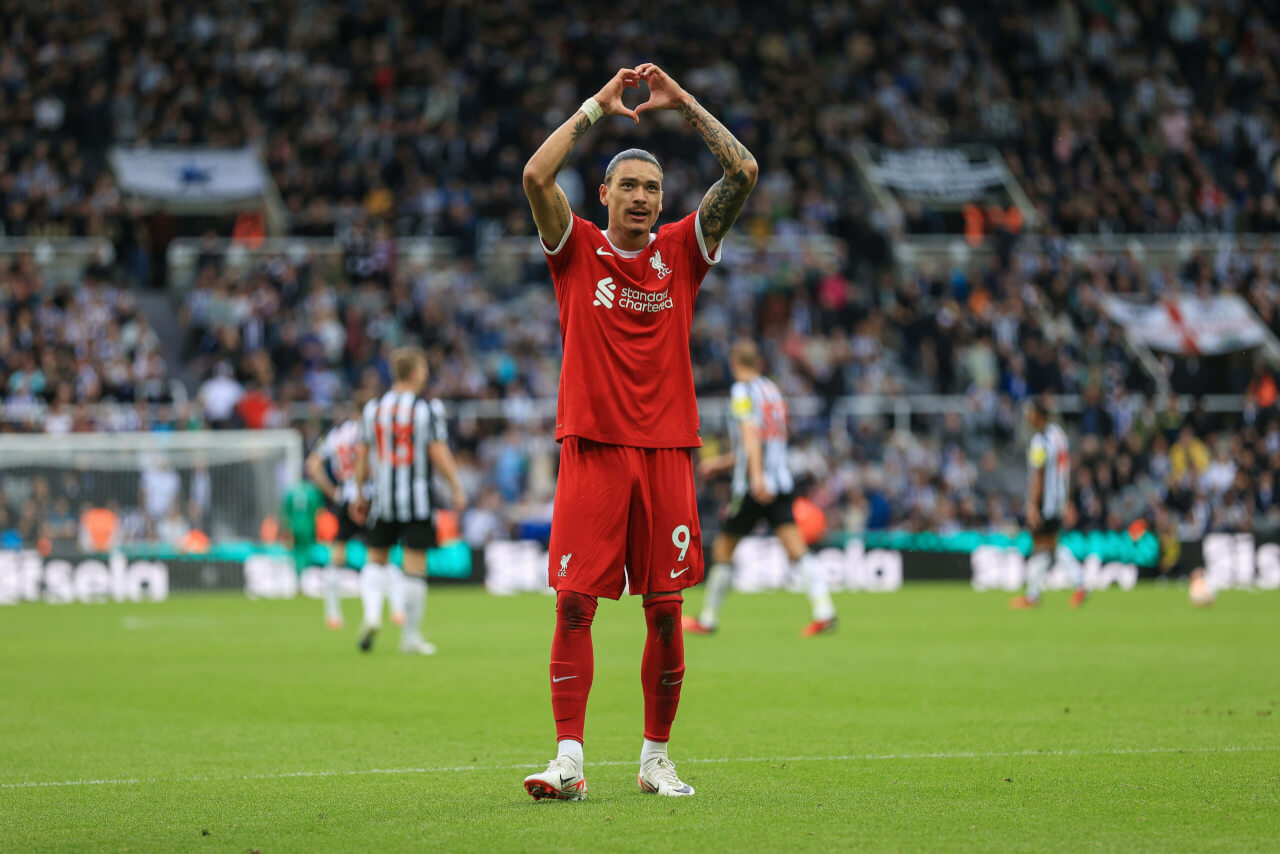 Jurgen Klopp's Selection Dilemma
The Implications of Nunez's Performance
This feels like a pivotal moment, and Jurgen Klopp's reaction will be telling over the next week and with the Villa selection next Sunday. The manager has talked about how defending from the front is a 'passport into this side', and Nunez often appeared to be his fifth choice, even when he's enjoyed a spate of form. If Nunez isn't selected to start the next game, then it's natural to ask under what circumstances will the 24-year-old get the nod? The spotlight will shine harder now on Klopp's management of a player who many reds have felt hasn't been used in the best way.
Expert Opinions on Nunez
Gary Neville's Take on Liverpool's Striker
Gary Neville admitted that he'd rather face Gakpo, Jota, or Diaz ahead of the number nine and based on yesterday, you feel that Sven Botman and Dan Burn may well privately admit the same. You suspect it would be a similar case for Pau Torres and Ezri Konsa, although we know the same result isn't guaranteed. Nunez also has the ability to greatly frustrate and for all the brilliance in his cameo, a poor touch in a key moment punctuated both this and the rest of his Liverpool career. That's the nature of chaos though… it's unpredictable. We'll see if Jurgen Klopp wants to embrace it soon enough.