The Salah Saga: A Glimpse into the Future
As the transfer window inches closer to its conclusion, Liverpool are facing a conundrum with their star player, Mohamed Salah. The Egyptian forward is reportedly in talks for a lucrative move to the Saudi Arabia Pro League, with Al-Ittihad said to be willing to part with a staggering €150 million package. While Liverpool remain steadfast in their desire to retain their talisman, the offer on the table is nothing short of eye-watering.
The Financials: What's in it for Liverpool and Salah?
Should Salah make the move, Liverpool stand to gain a guaranteed €100 million, with an additional €50 million in potential add-ons. As for Salah, he would be entering a salary bracket that puts him on par with global superstars like Neymar and Cristiano Ronaldo—both of whom have also made the switch to the Pro League this season.
The Bowen Factor: A Viable Replacement?
With Salah's future hanging in the balance, Jurgen Klopp and his scouting team are not leaving anything to chance. Enter Jarrod Bowen, West Ham's in-form winger. The Englishman has been scintillating this season, contributing two goals and an assist in just three Premier League outings. Klopp sees Bowen as a fitting short-term successor to Salah, should the need arise.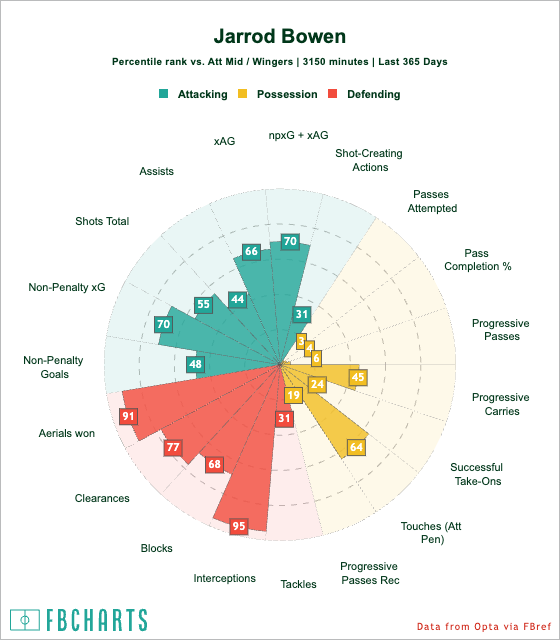 The Numbers Game: Bowen's Track Record
Bowen is no stranger to finding the back of the net. In his 161 appearances for West Ham, he has scored 42 goals. Last season alone, he netted 13 times across all competitions. With a contract running until 2025 and an Expected Transfer Value of €47.8 million, Bowen could be a financially sensible and strategically sound acquisition for the Reds.
The Domino Effect: Liverpool's Recent Sales
It's worth noting that Liverpool have already parted ways with key players this window. Both Jordan Henderson and Fabinho have moved to clubs in the Pro League. The potential departure of Salah would undoubtedly stir the pot, and the club would face significant backlash unless a marquee signing like Bowen is brought in to fill the void.
Final Thoughts: A Delicate Balancing Act
Liverpool are walking a tightrope as the transfer window nears its end. While the club is resolute in keeping Salah, the allure of a massive financial package is hard to ignore. Bowen emerges as a compelling alternative, but only time will tell if he'll be donning the famous red jersey anytime soon.