The Anfield Conundrum: Doucoure or Ndidi?
Liverpool are in a bit of a quandary as they look to bolster their midfield options before the transfer deadline this Friday. While Cheick Doucoure of Crystal Palace has been the talk of the town, his hefty £80 million price tag is causing Liverpool to reconsider. Enter Wilfred Ndidi, the 26-year-old Leicester City midfielder who could be the solution to Jurgen Klopp's midfield dilemma.
The Rise and Fall of Ndidi at Leicester City
Once hailed as one of Europe's most promising defensive midfielders, Ndidi's stock has taken a hit in recent years. His decline has mirrored Leicester City's own fall from grace, including a relegation from the Premier League last season. Despite this, Liverpool's interest in the Nigerian international remains undiminished.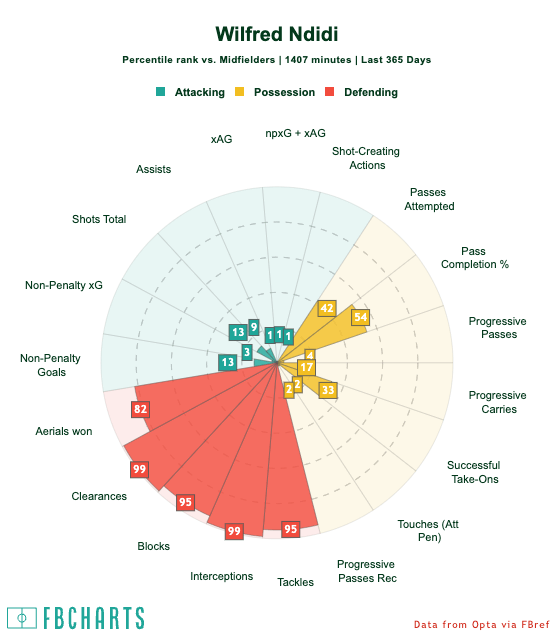 Why Ndidi Makes Sense for Liverpool
Liverpool's need for depth in the defensive midfield position is evident. Ndidi could serve as a reliable backup for Wataru Endo and bring with him a wealth of European experience. The Reds have a history of transforming relegated players into stars—Andy Robertson being the prime example. While Ndidi may not reach those heights, he could still be a valuable addition to Klopp's squad.
A Win-Win for Both Clubs?
Leicester City appear open to parting ways with Ndidi, potentially at a bargain price. For a Liverpool side known for getting the best out of players who've seen better days, this could be a mutually beneficial deal. Ndidi could rediscover his form under Klopp's guidance, and Liverpool could fill a gap in their squad without breaking the bank.
Final Thoughts: A Smart Move for Liverpool?
As the transfer deadline looms, Liverpool must make a decision. While Doucoure remains a strong option, Ndidi offers a more budget-friendly alternative without compromising on quality. It's a move that could pay dividends for both player and club, making it one to watch as Friday approaches.