Reds Rampant
Well that was rather easy all things considered eh. Aston Villa have been mighty impressive under Unai Emery, but Liverpool and Jurgen Klopp enjoyed what turned into a routine three points in the Sunday sunshine at Anfield. Ten points out of twelve from a difficult start on paper and easily the reds best performance of the season to date. With goals scored, the woodwork rattled and some excellent performances, we look at the lessons learned from Anfield as everyone heads home happy before the sadness of the first international break and Trent's scan worries kicks in.
Team and Individual Performances To Drool Over
Villa didn't make it that hard at points, but they players still have to do their jobs and there were many who shined in a baking Anfield sun. Allison didn't have much to do, but produced the standard top-class save in the second half to keep a clean sheet. Andy Robertson has taken stick at times already but quietly played a key role both in defence and attack, whilst the same can be said of Curtis Jones who pressed in the heat all day. They weren't the only ones and we'll come onto certain players shortly, but it seems madness that unless Mo Salah gets a hat-trick he doesn't draw headlines. For all the talk over the Egyptian king he was simply magnificent again and another finish made it four goal contributions in as many matches. Didn't even mention Mac Alliste either…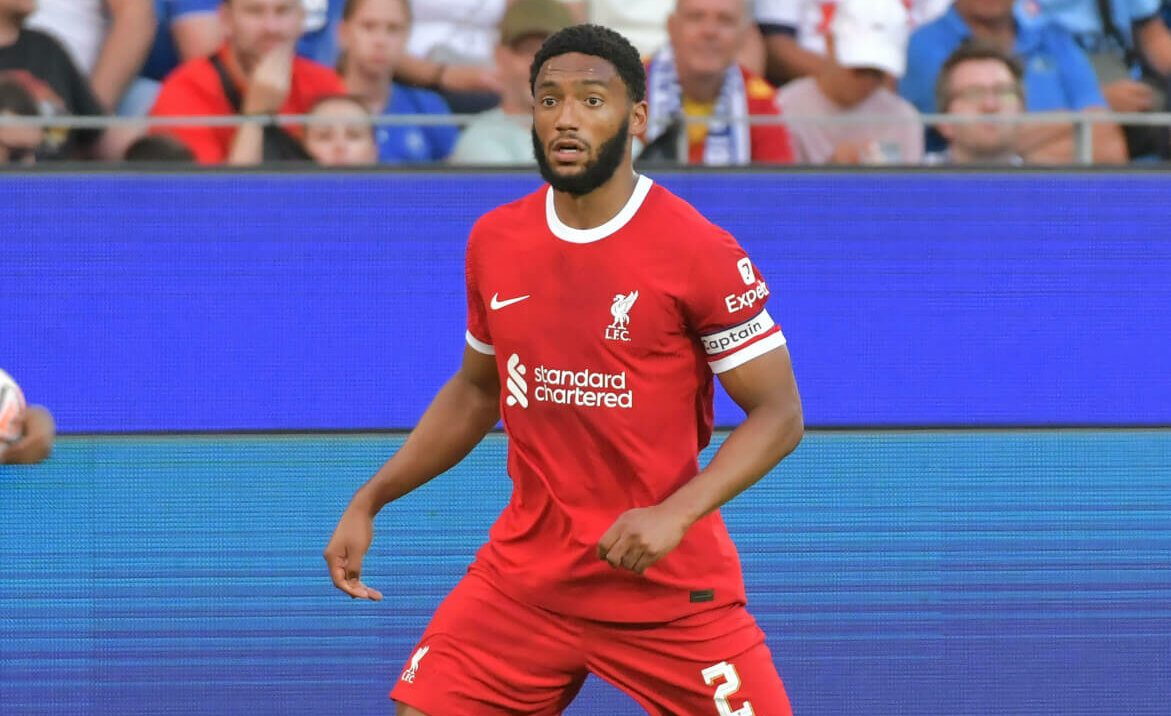 Gomez Imperious Again
Whisper it quietly, but Joe Gomez is starting to look somewhat like him old self again. Having been crucial in the win against a Newcastle, the former Charlton man was unlucky in one way not to take man of the match here as he snuffed out Watkins, Diaby and co. His stats were incredible too as 103/108 (95%) passes completed, 3/4 long balls completed, 2 interceptions, 3/5 ground duels won and 2/2 aerial duels won tell there own story. There was only one lapse of judgment having covered across but then inexplicably swinging at the ball, but it would suit Liverpool and Jurgen Klopp if the England international could become the third choice centre half and really challenge Konate for the position. That'll require a lot of things, but this was a great start.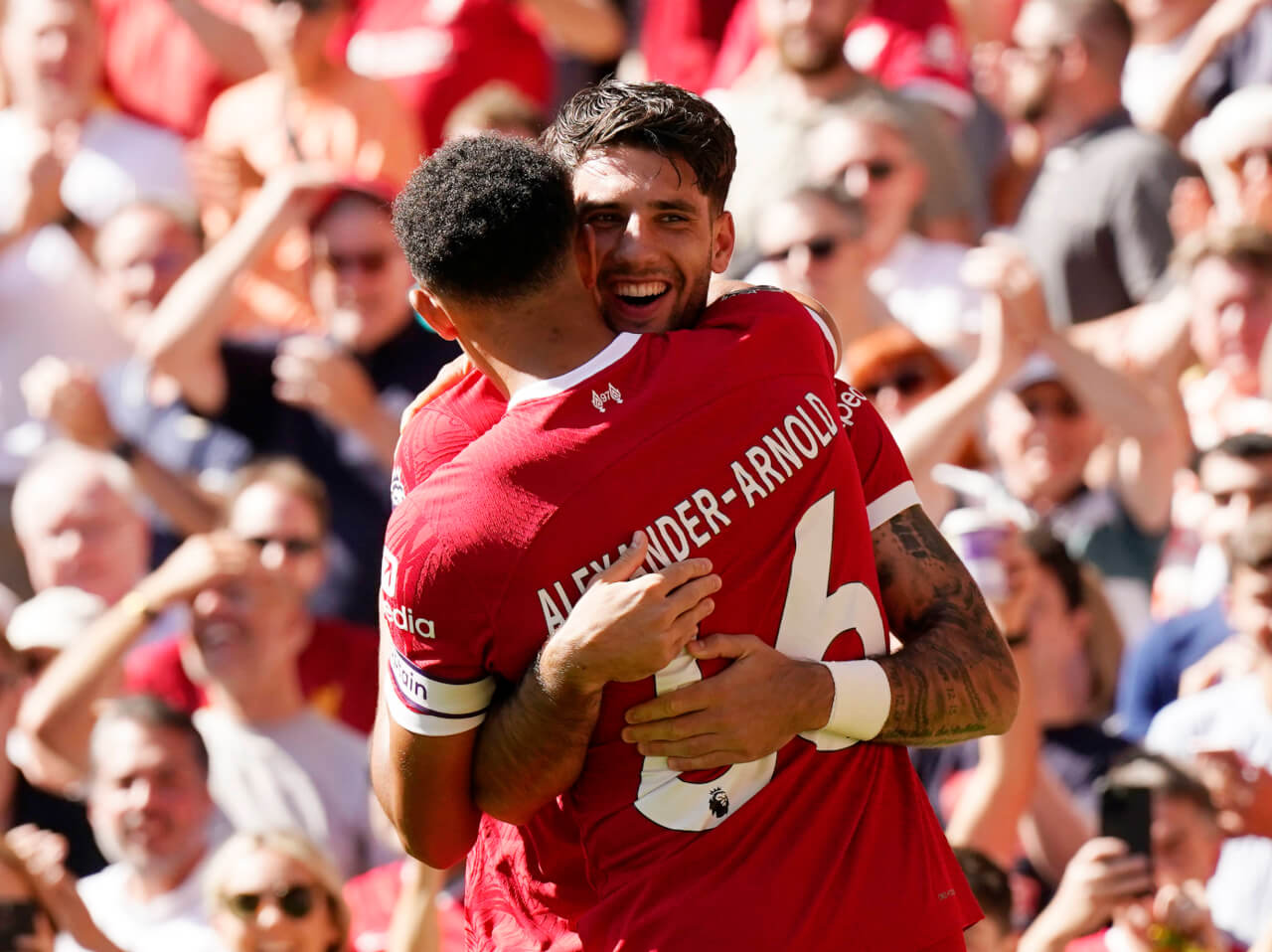 Szobo Stardust
It's been a sensational start to the Liverpool career of Dominik Szoboszlai and we look to have another star in the number eight shirt. His strike in the opening minutes caused Anfield to erupt as it was that pure, crisp, demonstrated immaculate technique and never mind the fact that it was on his wrong foot. Overall, we saw an about of everything again with covering slide tackles, bursts that took him past men on the flank and overlapping runs on both sides to free up space. That release clause of €70 million from Red Bull Leipzig looks an absolute steal and another man of the match award from the sponsors was well deserved. Liverpool have a superstar on their hands.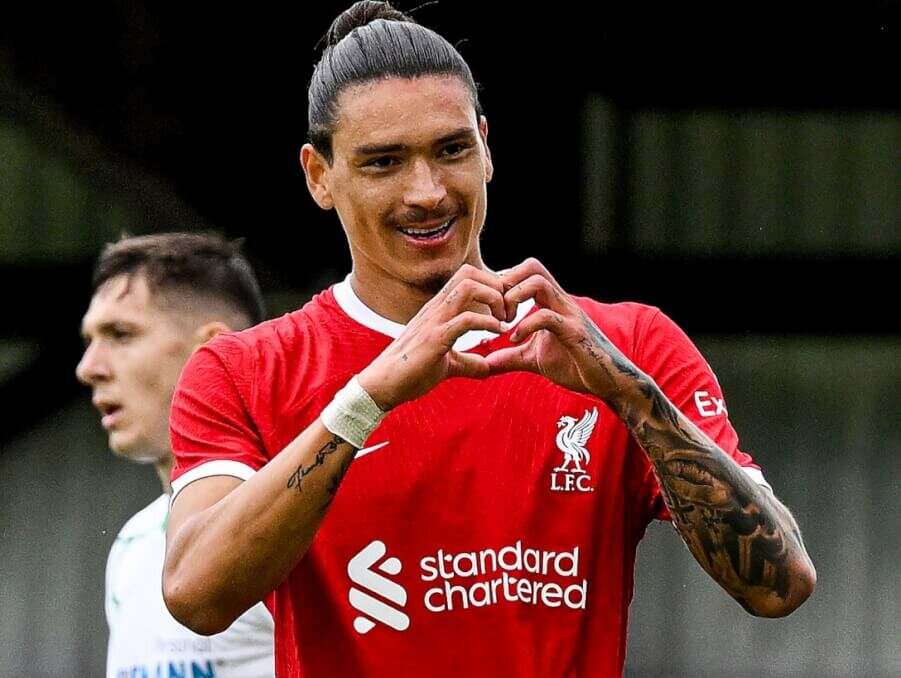 The Darwin Effect
Nothing here was going to replicate last weekend but it was brilliant to see Darwin Nunez rewarded with a start against Aston Villa which contained his whole repertoire as the woodwork was rattled twice, an assist for Mo Salah, important defensive headers and all punctuated with some moments of random decision making and poor control at times. It was impossible to ignore though how the former Benfica man's scintillating pace simply terrified Villa's defenders and turned some balls over the top and behind into good ones. Liverpool's attack looks a different proposition with the enigmatic Uruguayan in there. Let's hope he gets a run of games now.