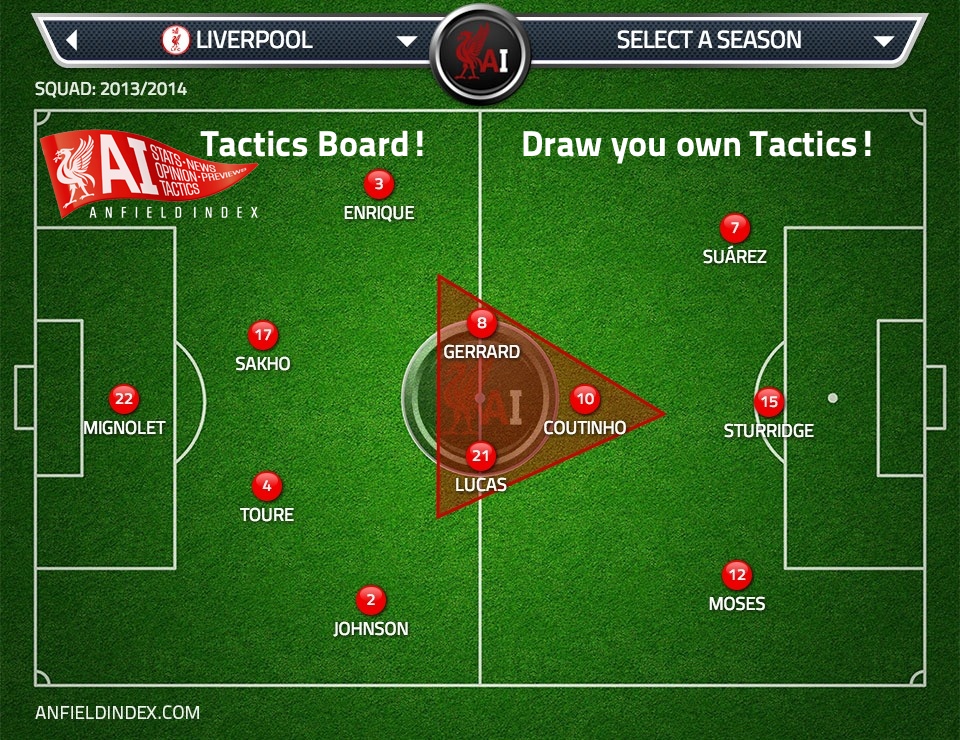 The New Anfield Index - with its own Tactics Board!
At long last AnfieldIndex.com is back – this time we'll be bringing you a little bit of everything so anything goes! News, Opinion, Tactics and my beloved stats!
We've also got our own version of the Tactics Board! You can visit that here: http://anfieldindex.wpengine.com/tactics-board
One thing to note with the tactics board is that we haven't had a chance to load all of the previous teams from the 1960's onwards. We will be adding these soon so that you can look at the squads etc on the tool. Right now the data available is from 2008/09 onwards. We will be adding the previous years very soon!
Enjoy the articles – there'll be much more on the site soon!