I will always admire Jordan Henderson for what he achieved at Liverpool, captaining the Reds to much success and proving to be a strong role model during a 12-year spell at the club.

At times, he was one of my favourite players, not least because he silenced so many doubters down the years and got every last drop out of his ability.
He has no excuse for the manner in which his legacy has been tainted, however, in what has been one of the most disappointing twists in an Anfield career in recent memory.

Henderson departed for Al-Ettifaq earlier this summer in a surprise move, joining the Saudi Pro League and teaming up with former teammate Steven Gerrard.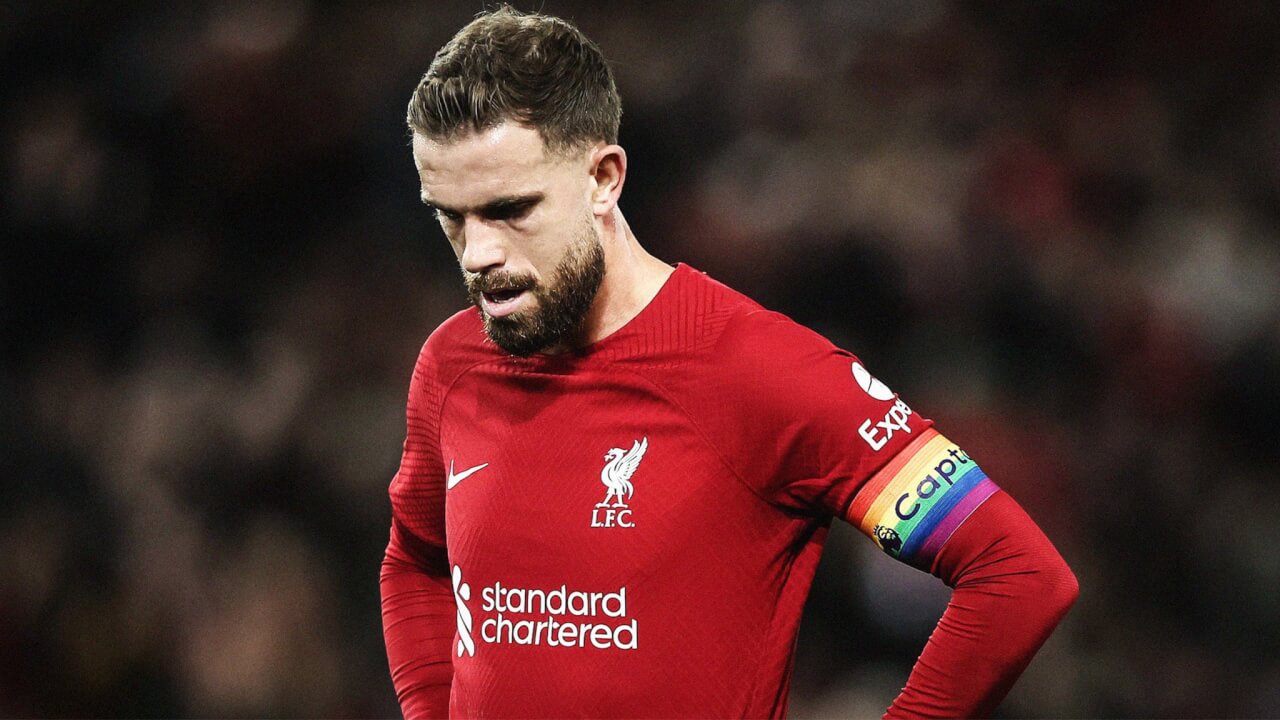 As someone who has been so vocal in his support for LGBTQ+ rights, it was a bemusing choice of club, to say the least, given the treatment of that community in that part of the world.
Until now, Henderson has remained tight-lipped about his Liverpool exit, but a much-criticised new interview with The Athletic has changed that.
The 33-year-old seemingly saw this as a good PR move, at a time when he is being questioned and his squeaky clean image is under threat, but he couldn't have dealt with journalist heavyweights Adam Crafton and David Ornstein much worse.
To begin with, Henderson treats this summer's saga like a sob story, acting as though the end of his Liverpool career came because "at no point did I feel wanted by the club or anyone to stay."
Sorry, Jordan, but Jurgen Klopp has made it perfectly clear that you weren't pushed out, and as for being informed that "I knew that I wasn't going to be playing as much", are you really that surprised?
Henderson at his peak was a fantastic asset, combining dynamism with underrated quality on the ball, but he was a shadow of his former self last season, and to expect to retain his place in the starting lineup is delusion of the highest order.
Just look at what Dominik Szoboszlai is doing already and there is simply no comparison between what they could offer.
The worst aspect of Henderson's interview was the way in which he responded when drilled about the LGBTQ+ elephant in the room, though, in which he came up with an insipid answer:
"I can understand the frustration. I can understand the anger. I get it. All I can say around that is that I'm sorry that they feel like that. My intention was never, ever to hurt anyone. My intention has always been to help causes and communities where I felt like they had asked for my help."
When asked about the potential of wearing rainbow laces for Al-Ettifaq, Henderson added that "I wouldn't rule that out. But at the same time, what I wouldn't want to do is disrespect the religion and culture in Saudi Arabia."
Good lord.
What he is essentially all saying is "look, I've done my bit when it suits me, but how much change can one man really make when push comes to shove?"
As for footballing reasons being the key behind his decision, any right-minded supporter can see that any player heading to the Saudi Pro League is doing it primarily for financial reasons.
No acceptance by Henderson of his role in sportswashing, trying to disguise the disgusting Saudi human rights record. This sounds more like an attempt to rebuild his "brand", sorry isn't good enough @JHenderson, actions speak louder than words. https://t.co/JGOI5fY55f

— Kop Outs! 🌈⚽🏳️‍🌈🏳️‍⚧️ (@LFC_LGBT) September 5, 2023
Had a League One or League Two club suddenly been able to offer Henderson extortionate wages from nowhere, he would have happily gone there instead, and let's not pretend otherwise.
Frankly, the entire situation is an extremely ugly one, with the former Liverpool's skipper legacy undoubtedly tainted in the eyes of many.
There will be some who defend Henderson, saying he is only a footballer and shouldn't be treated like a politician, but if you're willing to become a spokesperson for something in the first place, you don't just abandon it at will when it works for you.
You can't have it both ways.
None of this means that Henderson is a monster, of course, so the overreaction shouldn't reach hysterical levels, but it is impossible not to feel let down by someone who has stood out above his peers as a pioneer for so much good in the past.
He should still be praised for a lot of that, and he has always been respected by his colleagues for a reason, but a significant chunk of his mask has slipped this summer.
Henderson's Reds exit has happened under a cloud, with the Englishman clearly, and wrongly, unimpressed with how he's been treated, and his subsequent choice of club leaves a terrible taste.
This doesn't change what Henderson achieved on the pitch, and the many admirable things he has done along the way, but to quote Harvey Dent in The Dark Knight, "you either die a hero or live long enough to see yourself become the villain."
Henderson has done the latter.