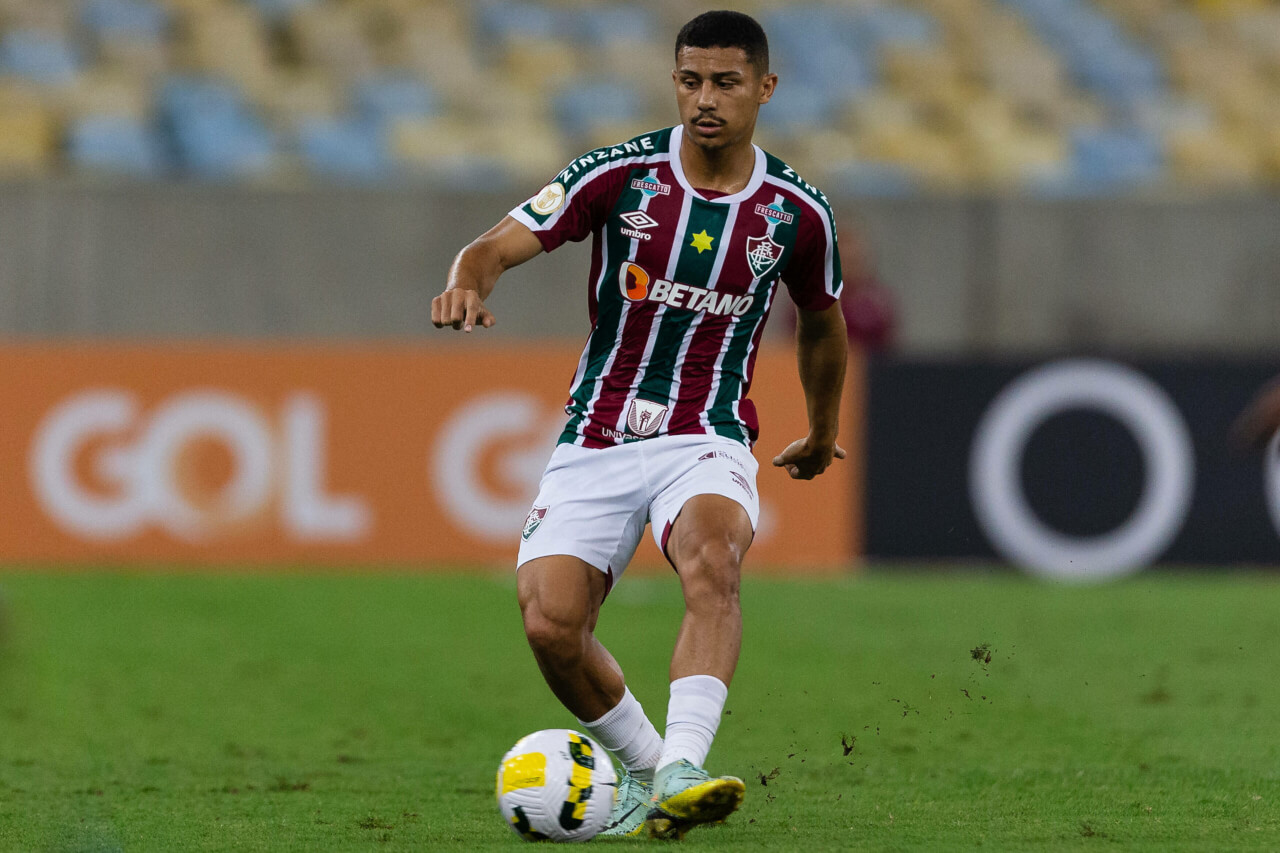 Merseyside Eyeing Winter Steal from Fluminense?
A Pursuit Across Continents
From the sultry stadiums of Rio to the legendary Anfield, Liverpool's fascination with Fluminense's midfield marvel, Andre Trindade, has been the talk of the town. While summer transfer window whispers fizzled out, the winter chills seem to bring the tale back to life.
Echoes from Fluminense: A Deal in the Making?
In a candid conversation with ESPN, subsequently picked up by Brazil's Lance, Fluminense's head honcho, Mario Bittencourt, gave a glimpse into the behind-the-scenes dealings. His candidature was unmistakable, "There is an agreement between us, with the player and representative, that he would stay until the end of the year and they comply fully and with the utmost tranquillity."
Fluminense's commitment to transparency was evident, "all the polling that arrives they communicate to Fluminense." But when the matter touched upon Liverpool, Bittencourt was more vivid, "Liverpool's Chief Executive contacted me directly. And I replied to him, 'My friend, I don't sell players now and I don't deliver now.'"

Interestingly, he left the door ajar, "If you want to buy now to take in January we can start talking, or if you want to wait until December and we talk in December."
The Merseyside Edge
Andre, already shining under Brazil's emblematic colours, seems poised for his European odyssey. Fluminense's willingness not to be a stumbling block is commendable, given his instrumental role in guiding the team to the Copa Libertadores semi-final and their impressive show in the Brazilian Serie A.
From the Reds' perspective, the rapport built over the summer, both with Andre and the Fluminense board, could well be their trump card come January. With whispers suggesting Andre's £34m release clause could potentially see a winter discount, Liverpool could be making a prudent business move.
Andre: The Next Midfield Maestro for Liverpool?
With Thiago Alcantara's Anfield chapter set to close in a year, Andre Trindade could be the knight in shining armour, ready to fill those shoes. The Anfield aficionados might just witness a carnival come winter, with a Samba twist in the mix. The anticipation builds; surely, there's more to come in this tale.