Anfield Road Stand Development: A New Chapter
The Dawn of Progress Amid the ebb and flow of challenges, the renowned Anfield Road Stand takes a giant leap towards its anticipated transformation. Liverpool's commitment to progressing the iconic stand saw a pivotal move, with Rayner Rowen Construction now stepping up to orchestrate the remainder of the project.
It's worth noting that this shift in dynamics is a consequence of the Buckingham Group entering into administration recently. An occurrence that led to postponements, pushing the full launch past its originally intended October mark.

#LFC has today released the following update on the Anfield Road Stand development 🔴

— Liverpool FC (@LFC) September 7, 2023
Back to Business: Next Steps for Anfield
Although the exact date marking the culmination of this venture remains undisclosed, the temporary hiatus, spanning three weeks, suggests an adjustment in timelines. Notably, Liverpool FC's website states that dedicated teams have returned to the premise, focusing on recalibrating the blueprint around seating and operational phases.
However, for the fans looking forward to upcoming matches, it's crucial to note that the stand's upper tier will not be available during the clashes with West Ham United, Leicester City, and Union SG in the Europa League.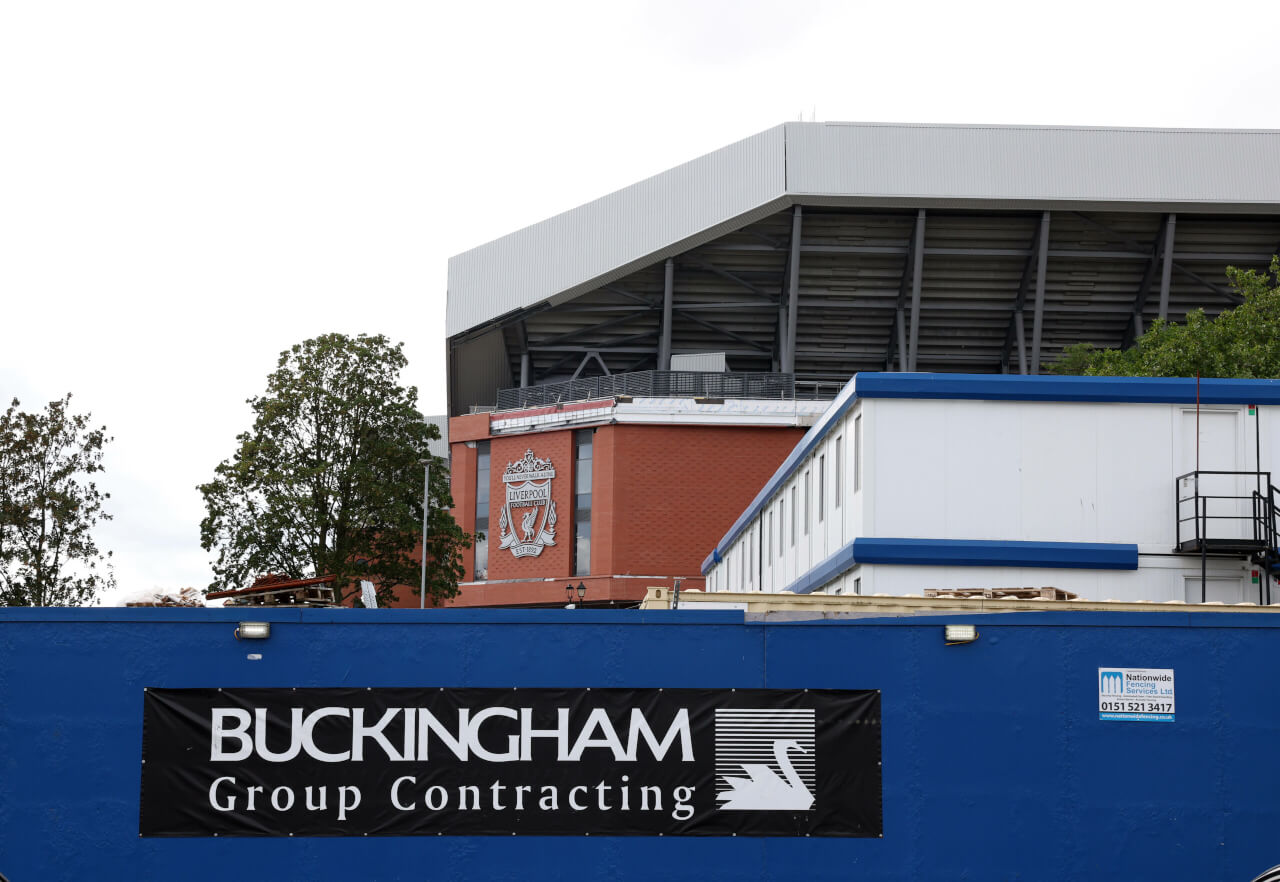 A Vision of Grandeur
There's more to this £80 million undertaking than meets the eye. Upon completion, Anfield will proudly host an additional 7,000 spectators, boosting the overall capacity to an impressive 61,000.
In the words of the official Liverpool declaration: "The immediate priority is to thoroughly evaluate the construction agenda. Collaborative efforts between Rayner Rowen and our in-house unit will streamline the timeline, clarifying specifics about capacity and phased inclusion. We aim for a seamless integration of the extra capacity post the next trio of home games. Importantly, the ongoing operations of the current Anfield Road Stand remain unaffected. They've been operational throughout the progression."
Wrapping up with a sentiment echoing the heartbeats of countless Liverpool enthusiasts: "The collective spirit at LFC ardently awaits the inauguration of the refurbished stand. We're pouring our energies to ensure its fruition both swiftly and securely."