Anfield Road Expansion: A Glimpse into the Future
Anfield Road's New Look
The iconic Anfield Road is undergoing a significant transformation, and the anticipation surrounding its completion is palpable. The expansion project has been a topic of discussion for many, and recent updates suggest that fans might soon experience the revamped stadium.
Opening Date: A Soft Start
According to a recent conversation with one of the site bosses, the expansion is currently in its "soft start" phase. This means that while the site is not yet fully operational, there are individuals on-site, familiarizing themselves with the new surroundings. The aim is to have a fully functioning site in approximately three weeks.
Everton Match: A Milestone
One of the most awaited events post-expansion is the Everton match scheduled for the 28th of October. The boss mentioned that all the seats would be in place by this date. However, it's essential to note that while the stadium will be open, it won't be at full capacity. The upper tier will have a reduced capacity, but the good news is that there will be fans seated there.

"It's gonna have all the seats in by the Everton game on the 28th of October… there'll be no corporate section for that game, but it's gonna be reduced capacity in the upper tier," said Kevin to KC Imageworks.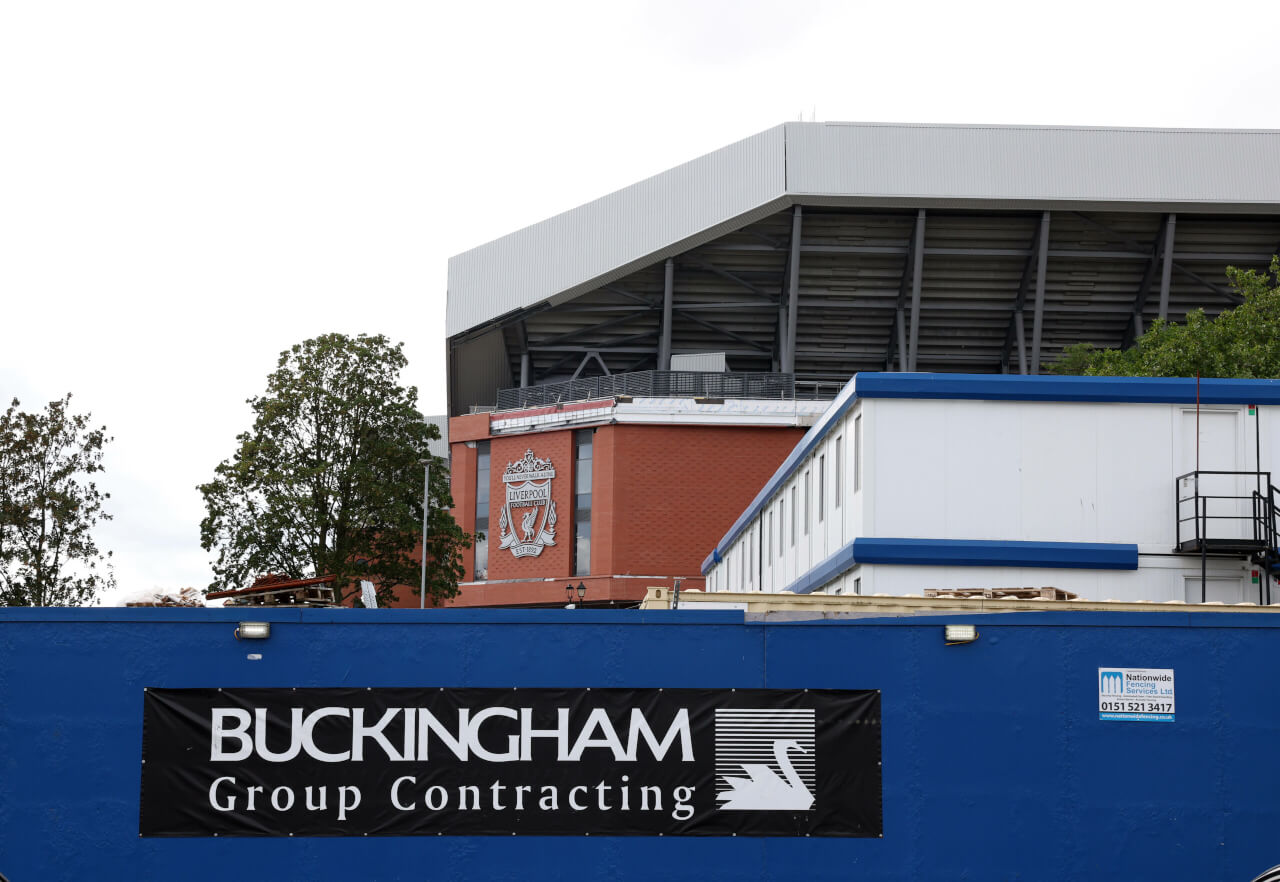 Key Features and Amenities
While the excitement is primarily around the match, there are other aspects of the expansion that fans are curious about. The concourse, for instance, is almost complete. The toilets are nearly ready, which is crucial for any stadium. However, there's still some uncertainty regarding the bars.
"He's not sure about the bars being open for the Everton game, but you need the toilets to be functioning," Kevin mentioned.
Looking Ahead: The United Game
Beyond the Everton match, another significant milestone is the United game later in the year. The goal for this match is to have some of the corporate sections open.
"The next milestone is the United game later on in the year… some of the corporate section [will be] open for that game," Kevin shared.
Final Thoughts
The Anfield Road expansion is more than just a construction project. It's a testament to the club's commitment to providing fans with an unparalleled match-day experience. While there are still some uncertainties, the future looks promising. The sight of fans filling up the new sections, cheering for their team, will undoubtedly be a sight to behold.
In the words of Kevin, "It might be more forthcoming if they can give me some information… I don't think they'd like that. I didn't ask them. I didn't want to push just yet."
The journey of the Anfield Road expansion is one of anticipation, excitement, and hope. As the opening date approaches, fans worldwide wait with bated breath to experience the magic of the new Anfield.