Klopp's Agent Clarifies Position on Germany Role
In the whirlwind of football transfer rumours, Jurgen Klopp's name has recently been linked to the vacant managerial seat for the German national team. However, any speculation can now be put to rest. Speaking candidly to Sportschau, Marc Kosicke, Klopp's trusted agent, gave a firm stance on the matter.
The heart of the matter? "Jurgen has a binding contract with LFC," Kosicke remarked. Stressing the commitment of the Liverpool gaffer, he continued, "He's currently not considering the national coaching role."
Recent Developments with Germany's Managerial Spot
Following a surprising 4-1 defeat in a friendly against Japan, the curtains were drawn on Hansi Flick's tenure. As a result, Klopp, with his exceptional managerial skills and German roots, emerged as a potential candidate in some circles. But as Kosicke's comments emphasise, any such link is more fiction than fact.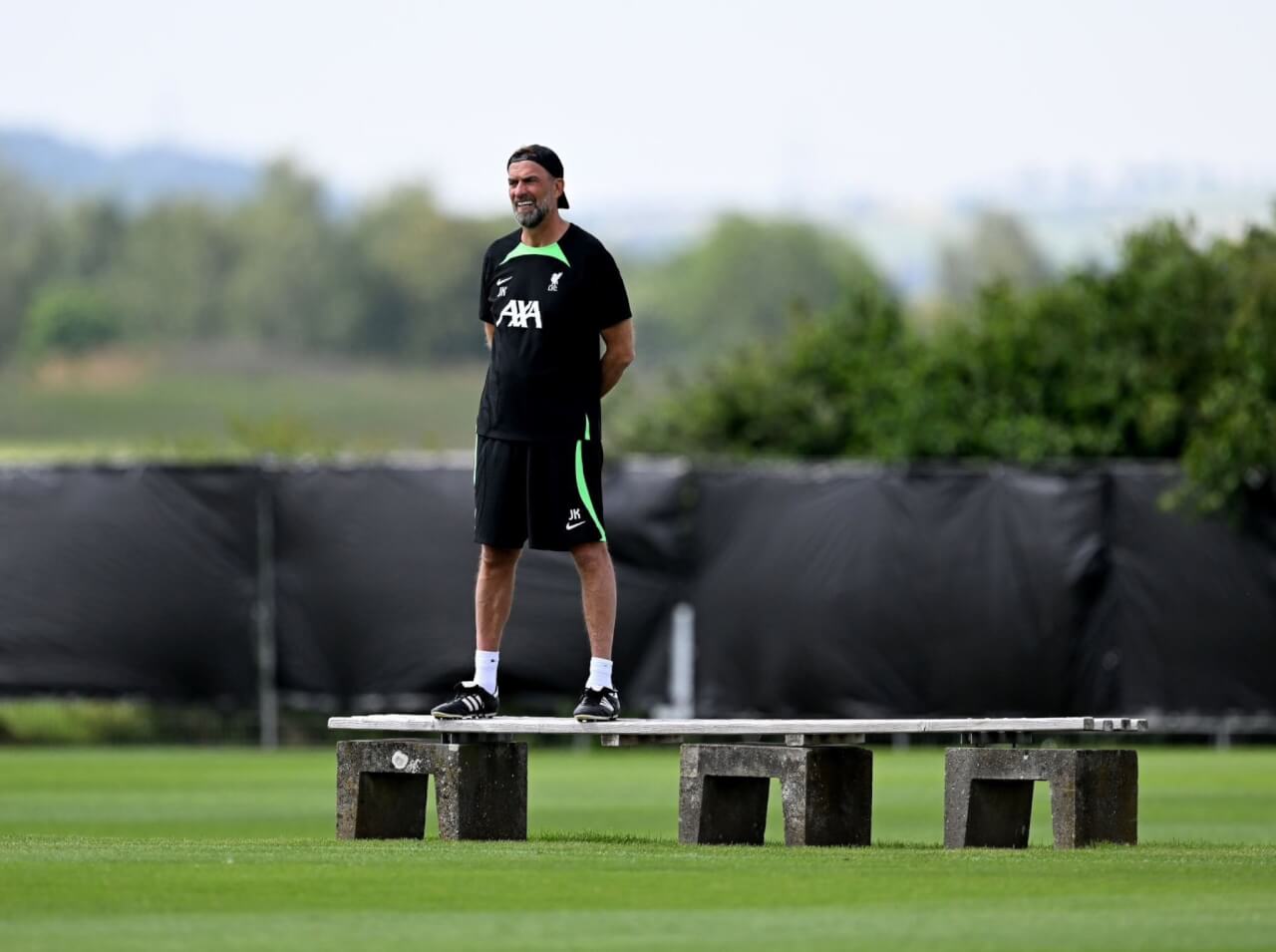 Liverpool Fans Breathe Easier
The Merseyside faithful can now breathe a sigh of relief. With Klopp at the helm, Liverpool's journey for this season looks promising. Given his dedication to the club, an abrupt departure seemed improbable.
Klopp and Germany: A Future Possibility?
For Klopp, the allure of managing his home country might always loom in the background. Yet, timing is everything. As of now, the stars don't align for such a move. But who knows what the future holds?