Gakpo's Anfield Journey: Koeman's Take
Liverpool's acquisition of Cody Gakpo from PSV Eindhoven during the January window was met with widespread optimism. A price tag of a reported £35m signalled their faith in the 24-year-old's capabilities. Indeed, since putting on the iconic Reds jersey, Gakpo's journey has been largely upwards, recording seven goals and three assists in 30 appearances.
However, Netherlands boss Ronald Koeman offered a somewhat different perspective on the Dutch winger's transition to the Premier League.
Koeman's Perspective on Gakpo's Adaptation
Discussing the player's development in a recent interview with Voetbal International, Koeman pointed out the intricacies of Gakpo's transition. "Gakpo is still a young talent," he noted, "Upon his arrival at Liverpool, the squad faced challenges, influencing his immediate impact. Settling into a thriving team allows for gradual integration. But Liverpool were seeking quick remedies, making it challenging for him."

These comments might raise eyebrows, especially given Gakpo's commendable performance stats since his Liverpool debut.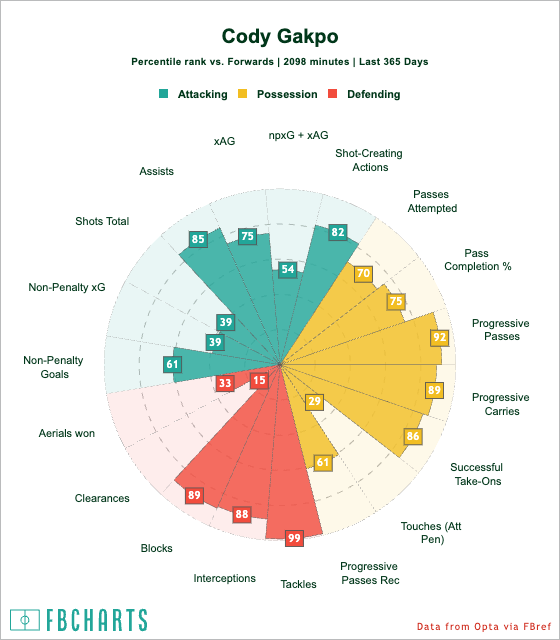 Weighing Koeman's Views against Fan Sentiments
The Anfield faithful have largely been impressed by Gakpo's displays. Few would argue that he's had difficulty adjusting to the Premier League rhythm. His growing influence in matches demonstrates a player coming into his own.
It's worth noting Koeman's track record of unorthodox insights. As a former Everton manager, he's shared several takes that have sparked debate, and his latest observations on Gakpo are no exception.
The Future Looks Bright for Gakpo at Anfield
With each game, Gakpo continues to establish himself as a valuable asset for Jurgen Klopp's side. His trajectory at Liverpool suggests that he's adapting just fine, regardless of external opinions.