Liverpool Eye Sporting CP Prodigy Goncalo Inacio to Bolster Defence
Liverpool's radar has picked up a notable signal from Portugal. Goncalo Inacio, the 22-year-old defensive prodigy of Sporting CP, appears to be firmly on the Anfield club's wishlist.
The Emergence of a Star
Hailing from Sporting's esteemed youth ranks, Inacio transitioned to the senior setup just this March. Roberto Martinez, the man at the helm of Sporting, handed the young centre-back his debut, marking the ascent of another promising talent from the famed academy.
European football pundits are unanimous in their appraisal: Inacio is destined for great heights. His adept skills, especially for a player of his age, signify a bright future in the sport.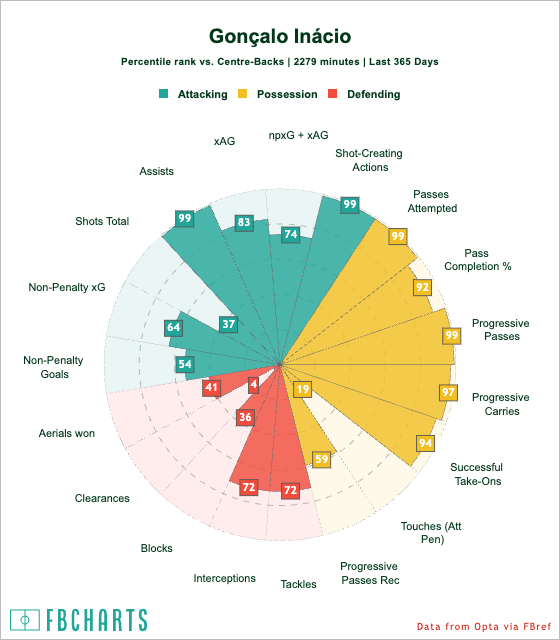 Liverpool's Defensive Dilemma
Although Liverpool boasts the formidable duo of Ibrahima Konate and Virgil van Dijk, depth is a genuine concern. The experience of Joel Matip is undeniable, but age and a turbulent injury history cast a shadow on his reliability. Similarly, Joe Gomez has had his own battles with fitness.
This context makes the lure of Inacio even stronger. Not only would he be a robust addition to the centre-back role, but his versatility on the left flank offers a precious asset to Jurgen Klopp. His capability to adjust between a trio and a quartet at the back, coupled with the potential to be an alternative to Andrew Robertson at left-back, signifies his tactical value.
Valuation and Transfer Tactics
Sources suggest that Sporting has set a €30 million price tag on their young star. By modern market standards, such a sum for a player of Inacio's calibre could be considered astute business. But Liverpool's strategists will be pondering their next move, especially with the challenges of a mid-season transfer. Sporting might be hesitant to alter their squad dynamics in January, pushing any potential deal to the summer.
While Merseyside holds its breath, it's evident that securing the services of Sporting's prized asset would be a monumental statement of intent.