Szoboszlai Shines as Liverpool Overcome Wolves Challenge
Liverpool's Comeback Victory
Liverpool made a triumphant return to Premier League action, overturning a deficit to secure a 3-1 victory against Wolves. The second half saw the Reds rally, with Mo Salah playing a pivotal role, delivering two crucial assists that reignited Jurgen Klopp's side.
While Salah's exploits grabbed the headlines, it was impossible to overlook the performance of Liverpool's recent acquisition, Dominik Szoboszlai. The Hungarian international showcased his talent at Molineux, further solidifying his growing reputation.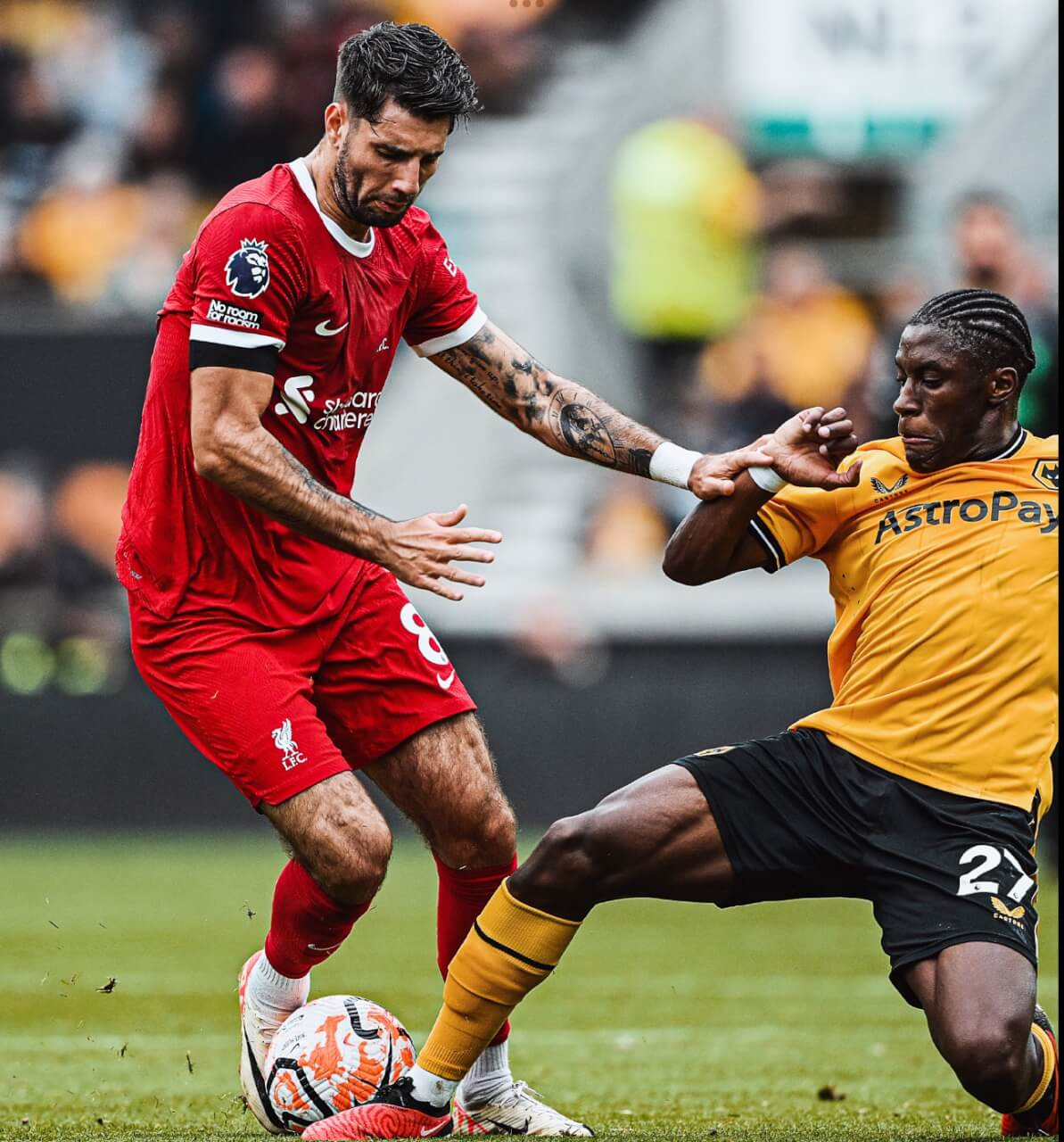 Alan Smith's Take on Szoboszlai
Ahead of the clash with Wolves, Alan Smith, the former Arsenal striker, shared his admiration for Szoboszlai during a chat with Stadium Astro. Smith remarked on how seamlessly Szoboszlai has adapted to the Premier League, stating, "The transition he's made, considering the challenges of a new country and the elevated football standards, is commendable. He's embraced it effortlessly."
Smith further elaborated on Szoboszlai's attributes, noting, "He's always eager for the ball, takes charge, and possesses a blend of strength and finesse. He epitomises the contemporary footballer. Liverpool supporters have already embraced him, and it's evident he's brimming with self-belief."
A Staple in Liverpool's Midfield
With the departure of key players during the summer, Szoboszlai's rapid integration into the team has been a boon for Liverpool. His name is now frequently among the first on the teamsheet.
RTK echoed Smith's sentiments, highlighting Szoboszlai's significant influence just a few matches into the season. Despite a challenging first half against Wolves, Szoboszlai found his rhythm, displaying moments of sheer brilliance. The £60m investment in the Hungarian is already showing signs of paying dividends. If he maintains this trajectory, Liverpool's summer acquisition will undoubtedly prove invaluable.