Liverpool 2.0: The Resurgence and the Concerns
While the Reds are flying high, the midfield puzzle remains unsolved.
There's a lot to get behind and like in this 'Liverpool 2.0', there's no two ways about it. The Reds sit unbeaten in the league and just two points off the top spot, with all the metrics pointing upwards. A younger squad, two late winners, five forwards contributing, and away form that could only have been dreamt of last season. It would be wrong not to paint an overall positive picture of what we're seeing. However, by human nature, that doesn't mean we don't want more, and it would be wrong to say everything is perfect just now. It would be easy to go after the defence at the current moment, but one glaringly obvious fact is that Liverpool haven't got that midfield right just yet.
Mac Allister's Surprising Start
The Argentine's unexpected inclusion raised eyebrows.

Alexis Mac Allister was, by all accounts, a surprising starter against Wolves in the early kick-off, having been approximately eight million miles above sea level not that long before and no doubt a bit jet-lagged and travel-worn. It didn't half show as the Argentine World Cup winner got an early yellow card, misplaced pass after pass, and struggled to protect the defence as only Wolves wastefulness stopped the score-line from being beyond potential retrieval. Jurgen Klopp's actions essentially admitted his error as the player was withdrawn at the half, and tactical adjustments were made. Mac Allister shouldn't be blamed by any means, but certain facts can't be ignored.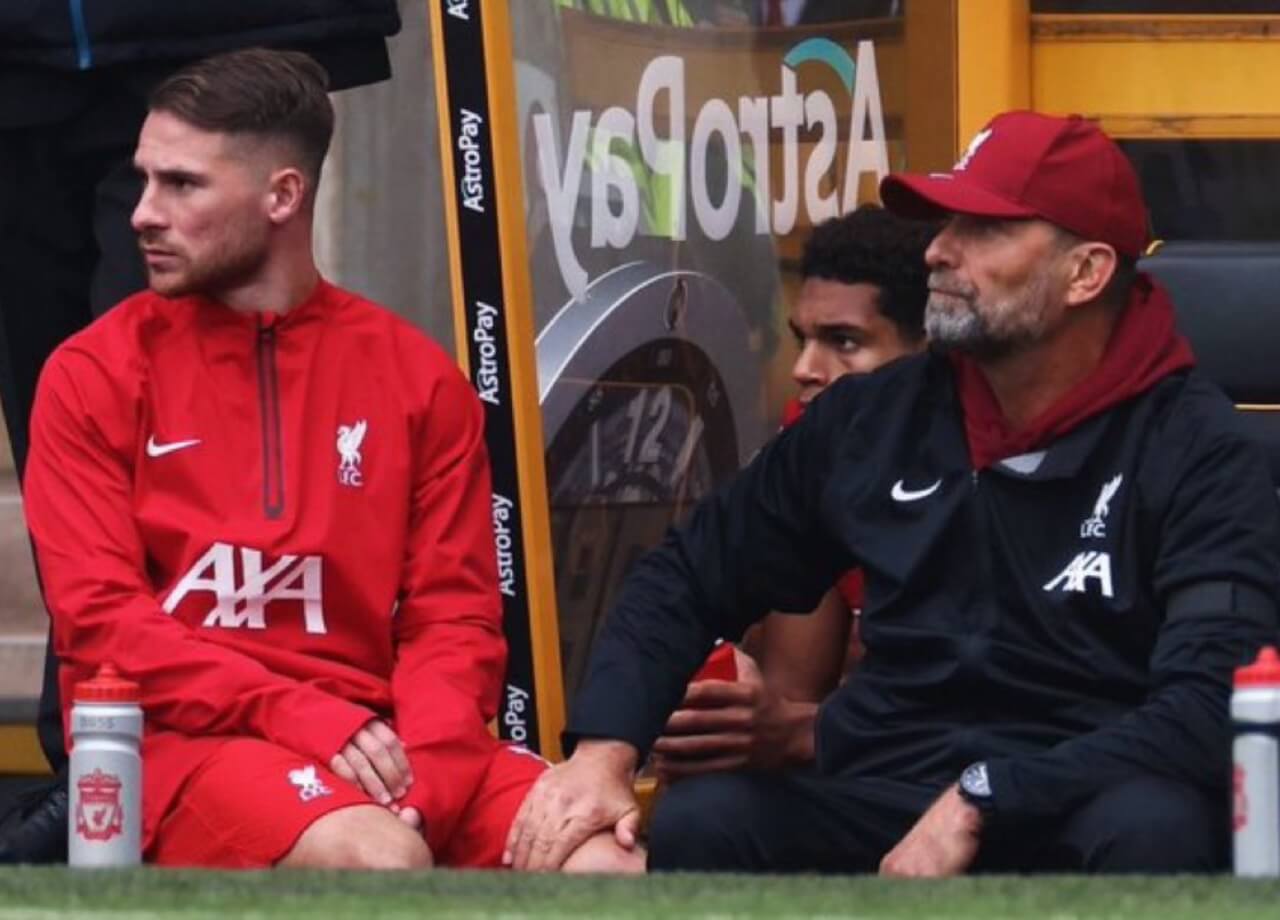 Is Number Six Mac Allister's New Role?
The former Brighton man has been frequently spotted in the pivotal role.
The 24-year-old probably didn't expect to play the six when he arrived, but starts against Chelsea, Bournemouth, Villa, and Wolves in that role have made it his de facto position as it stands. The Villa game is the only one where you'd say the former Brighton man really excelled in the role, yet the early indications are that Jurgen Klopp may well persist with what he sees as his best option. It's understandable that time needs to be given to Wataru Endo due to his late arrival in the window from Stuttgart, but as the only specialist within the squad and having arrived back with short travel from international duty, he clearly isn't favoured yet.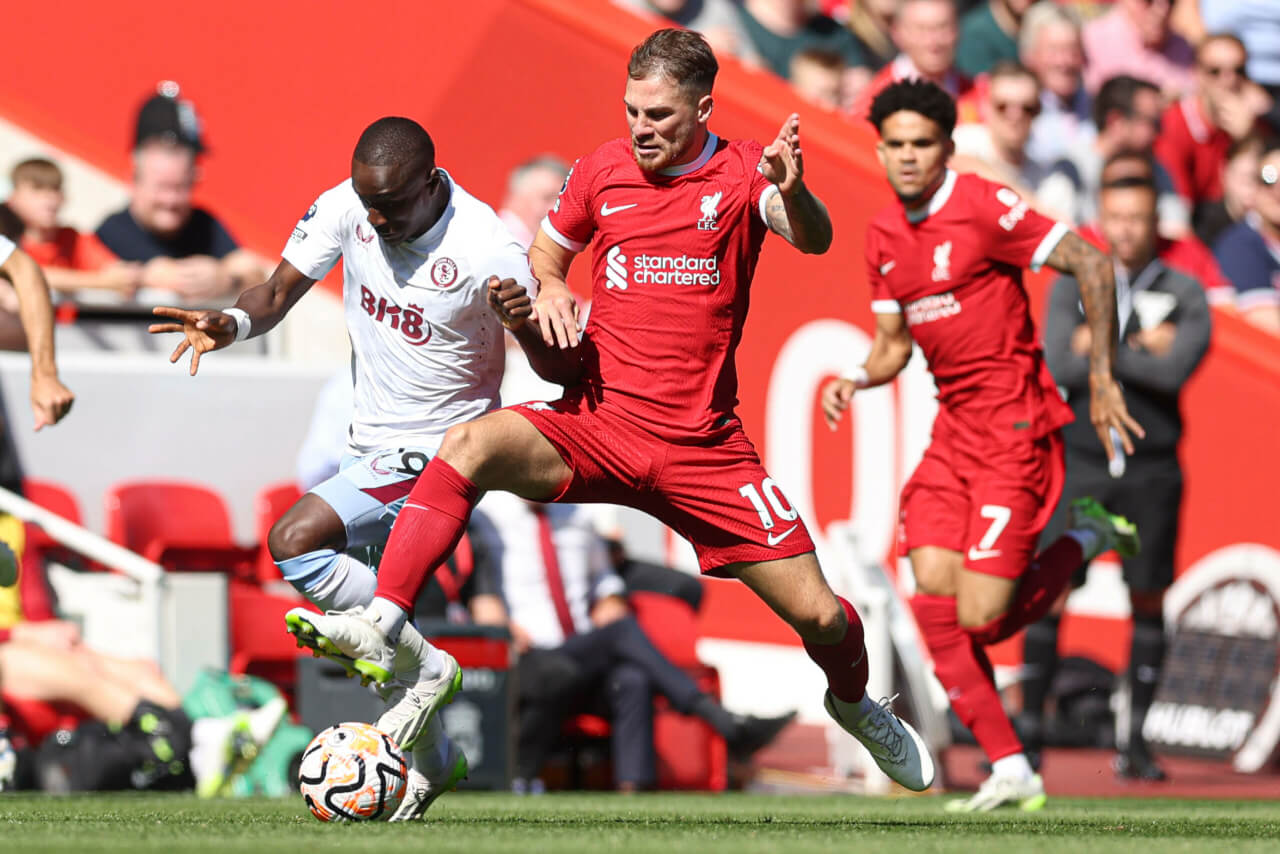 Szoboszlai: The Midfield Solution?
The Hungarian's versatility might be what Klopp needs.
If anything, and no-one wants to see it as a long-term option, the best option we've seen at the base of the midfield is Dominik Szoboszlai. The Hungarian has been incredible since his arrival and, having switched into the six against Bournemouth, Newcastle, and Wolves, was a contender for man of the match in all those games. Neither Jurgen Klopp nor the Reds really want to see the 22-year-old that far away from the goal, but it can't be argued that he was key in providing Liverpool with an element of control they'd been lacking in the majority of those games. Klopp will know it's a real option, but one which doesn't allow his new superstar to showcase all his impressive traits.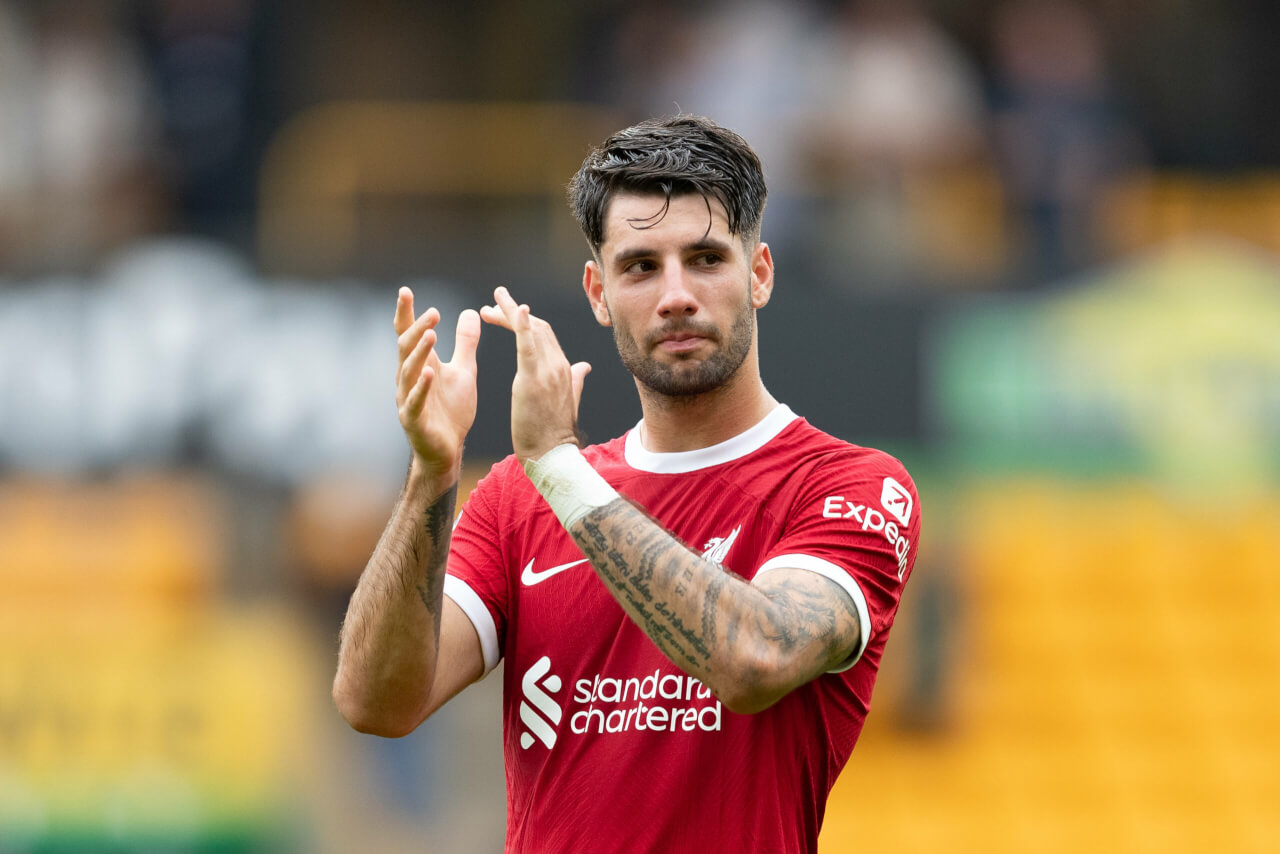 Midfield Conundrum Continues
Klopp's next moves will be keenly watched.
The balance isn't quite right at the moment, and the issues around the back-line and impact of the forward-line have meant focus has been naturally drawn elsewhere. It will be interesting to see who gets the nod against LASK as it'll likely give us clues about who'll line up against West Ham. It's early in the season, and there's plenty of time for the manager and the team to work it out, which he no doubt will, but hopefully, it will be sooner rather than later. Talk about rotation, competition, and multi-functional players all you want. Discuss legs, physicality, and how the team needs to press and defend. That six position needs a solution, though… and it needs it soon.