Elliott's Desire for Salah's Liverpool Legacy
In an exclusive chat with the Athletic, Harvey Elliott expressed his fervent wish that his teammate, Mohamed Salah, should hang up his boots at Liverpool.
Salah's Loyalty to Liverpool
Despite the allure of a hefty contract proposal from Al Ittihad, Salah chose the Merseyside club. It's evident that the bond between Elliott and Salah has only deepened over their time together at Anfield.
Elliott shared his admiration, stating, "Mo is exceptional, both on the field and off it. I genuinely hope he remains with us for the entirety of his playing days. Absorbing from someone of his calibre is nothing short of a dream."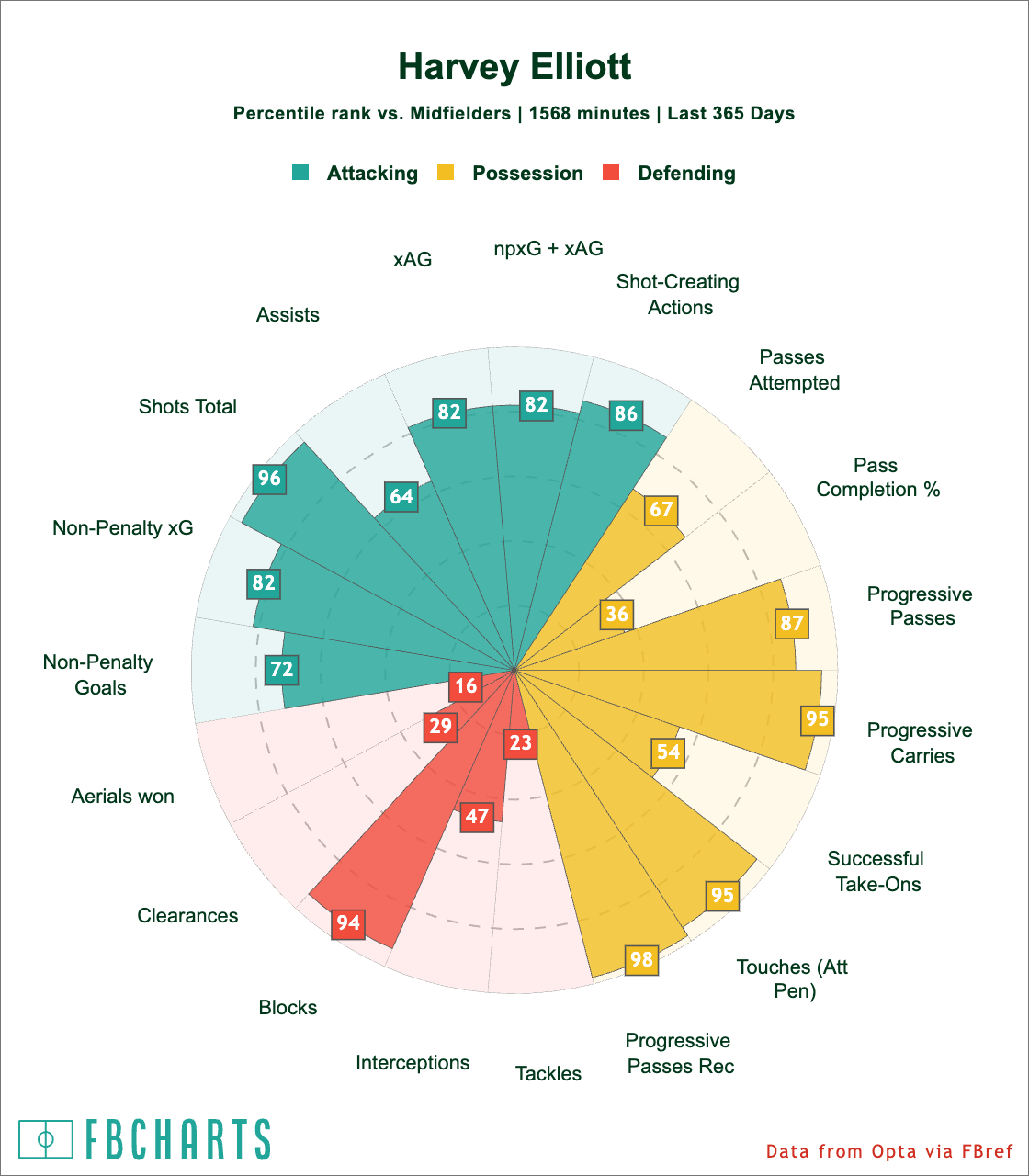 On-Field Prowess
Elliott's recent performance at Molineux almost saw him netting Liverpool's third goal. Salah, on the other hand, continued his rich vein of form, contributing with three assists.
Speaking of Salah's prowess, Elliott elaborated, "Defending against him is a challenge. He's got this uncanny vision that we witness match after match. His finishing is well-documented, but his creative flair is equally commendable. He's someone you can always rely on."
Praise for Quansah
Not to be overshadowed, Jarell Quansah also received commendation from Elliott.
"The depth and breadth of our squad have grown. It's heartening to see young talents like Jarell making their mark. He was outstanding on his debut. We have a wave of new talent emerging."
Elliott further reflected on the camaraderie, "I've been fortunate to have the guidance of senior players. They've been instrumental in my development. In the same vein, I want to support the upcoming players, to be a mentor and a friend. Transitioning from the academy to the first team can be daunting, but I aim to be their go-to person."