Pepe Reina has confirmed via a public farewell message that he will be leaving Liverpool for Napoli on loan for the duration of next season.
Speculation over the future of the Liverpool goalkeeper has been frequent of late, first when his head was turned by the possibility of playing for Barcelona and most recently with the purchase of Simon Mignolet, a young and proven Premier League goalkeeper who amounts to more than just backup. (Check out our Reina v Mignolet comparison!)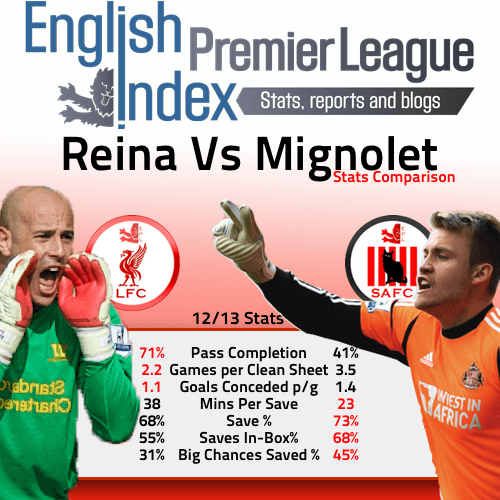 Why purchase such a talent when one already exists in that position? Well, it seems that Reina answered that in his farewell publication to Liverpool Football Club and its fans. According to his version of events, he is more or less being forced out of the club leaving Mignolet to take his place as the new number 1. If things are like he claims they are, then it is likely that the Liverpool board and management began putting this plan into action from the moment that they tried to sign his Belgian replacement.
After a long thank you to and appraisal of Liverpool and its fans, Reina wrote this to try and explain his side of the story:
[quote]
"…Although it was not my decision to leave I will accept it just like I have always accepted any decision that Liverpool have taken for me. They signed me, picked me, gave me some of the best experiences of my life and looked after me. If they feel that the best thing for me and for them is for me to go on loan to Napoli for a season then so be it. Napoli is a new challenge for me and I know that the fans are just as passionate about their team as the Liverpool fans, so I am really looking forward to playing for them this season and I will give my all.
But if I have one regret, it is the way that I am leaving. It is only natural that I would be disappointed that the Liverpool management agreed to loan me to Napoli without telling me first, I thought that I deserved better than that even though I understand that difficult decisions have to be taken in football. A lot has been made about me informing the club that if an offer came in from Barcelona that I would have liked them to consider it. But I had also spoken to the club about the possibility of extending my contract if the offer was not made. I told the manager that I wanted to play for Liverpool and that Barcelona would only become an option for me if the opportunity arrived, like the rumours said it would, as it would be a chance for me to go back home. When it didn't come I was happy to fight for my place so I was surprised that Liverpool decided it was in the club´s interests to send me to Napoli instead."
[/quote]
The way in which Reina describes the manner of his loan to Napoli displays the Liverpool hierarchy in a very bad light, but it is important to remember that there are two sides to this story and two different ways in which the situation can be understood.
Reina has here painted a picture in which he is presented as a loyal and passionate servant to the club, only to be forced from Liverpool against his will; that is the way in which he would have us understand the situation. Certainly, no-one will question the passion that he has shown whilst wearing the Liverpool jersey, and the first paragraph of his open letter is a neat summary of this:
"It is a strange feeling for me to think that next season I will not be a Liverpool player. For the past eight years, that is all I have known. The club, the staff, the city, the people and the supporters have played a massive part in my life. Liverpool is special in a way that only those who are lucky enough to experience the club close up can understand. It has given me memories that will live with me forever and friendships that will last just as long."
Given this and the quality of the player, one has to question both Liverpool's decision to move Reina on and the way in which they have chosen to do it.
That said there is another side to the story, one that we are unlikely to hear but that we can figure out for ourselves. Although Reina has shown admirable commitment to Liverpool, he has not been completely loyal, and not completely loyal by his own admission (although it was played down by him).
The bottom line is that he did essentially say to the club "I am delighted to stay at Liverpool… unless of course Barcelona come asking in which case I'm outta here." No doubt he will have said it with more respect but nonetheless this is the request that he made: that if Barcelona wanted him, Liverpool would take that interest seriously and allow him to leave if a fair bid was made.
It's understandable that any player might want to the leave their club when offered the chance to play for Barcelona, and it is even more reasonable when this is also a chance for that player to "return home" as Reina puts it in his message. As innocent a desire as this may be though, it will be a liability to Liverpool.
There is not much to say that in the future Reina won't request a move again (in the right circumstances), to Barcelona or even any club that can offer greater prospects of silverware and success. As much as Reina may love being a Liverpool player, there will always be concerns for the board about his personal ambitions of higher achievements which at this time would best be served elsewhere. All that will matter to them is that thoughts of leaving Liverpool have entered Reina's mind under serious consideration.
So when there is the opportunity to sign Simon Mignolet for a relatively low fee, a keeper who is already one of the best in the Premier League at such a young age and an individual who is keen to prove himself at a higher level, it is a reasonable decision that has been taken by Liverpool. After all Mignolet should fill Reina's boots well and it isn't ludicrous to say that he is better than Reina at this moment in time. If there is anything positive to say about the decision to force Mignolet into the starting XI at the expense of Reina, it is that the move may well make Liverpool stronger, both in the present and moving forwards.
In many ways this matter all comes down to issues surrounding respect. Respect for Reina, his achievements and previous commitment as the club heads in another direction. This appreciation should be represented in the way that Liverpool handle the situation and unfortunately that hasn't been the case.
We must remember though that we are taking Reina's word on what happened here, and have yet to hear a response from Liverpool.  However, there is no obvious reason for why Reina would twist events and so I would take the way that he described it to be at least a rough guide-line of what happened, in which case Reina has reacted admirably. Whilst making his regrets known as it is fair for him to do, he has still referred to his love of Liverpool, thanking both the club and its fans.
Originally written by Cody Bound on EPLIndex.com