The La Liga Chase: Trent Alexander-Arnold's Next Move
The Spanish Attraction
In an industry where rumours are the daily bread, whispers from Spain suggest that two of European football's most revered institutions, FC Barcelona and Real Madrid, have Trent Alexander-Arnold firmly on their radar. But is there any substance to these claims, or are they merely wishful thinking from the La Liga giants?
Anfield's Rising Star
Now 24, Alexander-Arnold isn't just a product of Liverpool's academy, but a beacon of hope for many Reds fans. His recent elevation to vice-captain status only solidifies his importance in Jurgen Klopp's set-up. Being described by Goal as a 'generational' playmaker, the lad from West Derby has shown the world that he's not just a right-back. His vision, passing range, and dead-ball expertise make him a pivotal asset for Liverpool.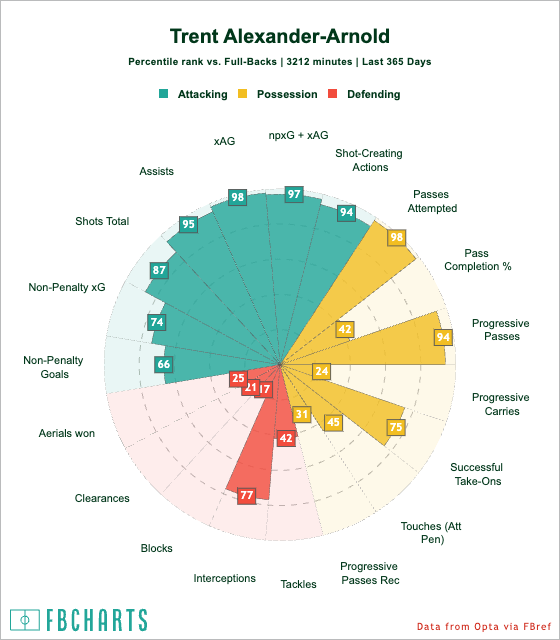 Spanish Gaze meets English Loyalty
It's no secret; Spain's top clubs have a penchant for English talent. Chelsea's Reece James is another name that's been thrown into the mix, but it's Alexander-Arnold who seems to be drawing most of the attention from the Spanish shores. But while Barcelona and Real Madrid might be ardent admirers, it appears they might be setting themselves up for disappointment.
Liverpool, well-aware of the defender's importance, are keen to secure his long-term future at Anfield. The Merseyside club's intent to tie down their star with a new contract sends a clear message to their European counterparts: Alexander-Arnold isn't going anywhere.
The Future at Anfield
Talks of a legend in the making might be premature, but they're not unfounded. Alexander-Arnold's role at Liverpool is only growing, and the thought of him donning the captain's armband in the foreseeable future isn't far-fetched. If he does put pen to paper on a new deal, rejecting the overtures from Barcelona and Madrid, it would be a monumental statement about his commitment to the Reds.
In football, loyalty is a virtue that's becoming increasingly rare. But if there's one player who embodies that spirit, it's Trent Alexander-Arnold. With a promising future ahead, both for him and Liverpool, it seems Anfield will continue to be his home for many seasons to come.