Andy Robertson's Stellar Journey with Liverpool
The 29-year-old Scot remains pivotal to the Reds' success under Klopp.
A tenacious footballer with a wealth of quality and heart in abundance, Andy Robertson has been a wonderful player for Liverpool for six years, playing a significant role in the Reds' many successes under Jurgen Klopp.
A born winner who will let referees know what he thinks, he is someone who gets under the noses of opposition players and fans, whether it be Lionel Messi, Luis Suarez or Jordan Pickford, to name just a few.

Sometimes, football fans can take a player for granted when he's been around a while and nears the age of 30, and that appears to have been the case with Robertson of late.
For the first time, a few dissenting voices have emerged when it comes to his worth to this Liverpool team, with some even calling for him to be replaced by a left-sided centre-back who can also impress at left-back.
Klopp's Tactical Shift and Robertson's Adaptation
The change in formation has posed challenges and opportunities for the left-back.
Klopp's change of system has turned Robertson into a more disciplined defender, in order to make up for Trent Alexander-Arnold roaming into midfield, and it has understandably taken time for him to get used to it.
He comes across as a man who will be well aware of his form and what people are saying about him, and he has started this season like an individual with a point to prove.
Granted, there are still certain teething issues for Robertson when it comes to adjusting to his tweaked role, meaning that certain positional errors may creep in, but he has been largely excellent from the moment the 2023/24 campaign started.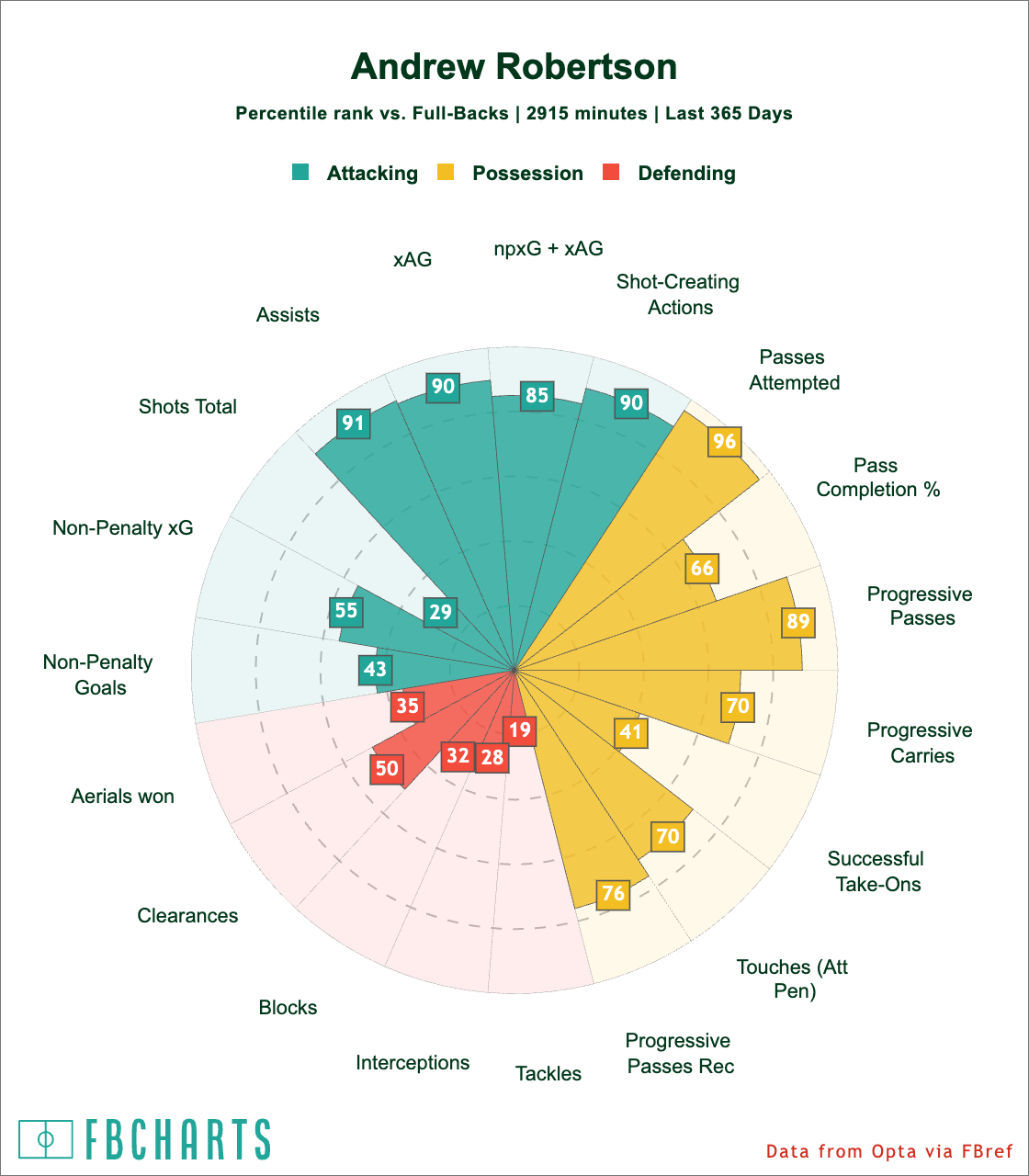 A Memorable Outing at Wolves
Celebrating his 200th Premier League appearance in style.
On Saturday lunchtime at Wolves, Robertson enjoyed his standout moment of his season to date, on a day that saw him make his 200th Premier League appearance for Liverpool, as well as captain the team.
Before the game, the 29-year-old made it clear in an interview with TNT Sports that his milestone outing would only mean something if the Reds won, but surely not even he thought he would play such a pivotal role in the result.
Robertson's all-important late goal to put Liverpool 2-1 up was a glorious and vital moment, as he took down a loose Jose Sa clearance, surged forward, played a lovely one-two with Mo Salah and found the net in impressively cool fashion.
The Undying Spirit of Robertson
Why Liverpool fans should value the tenacious left-back.
It does feel as though some Liverpool supporters have started to take him for granted at this point in his career, calling for a younger model to come in, but his current form is proof that there is still plenty left in the tank.
Robertson can improve in his new position, like any player adjusting to a change in system, but he seems to be getting better all the time there, and the energy still on show late in the day at Molineux showed that he isn't slowing down.
Being twenty-nine is not old in the modern game, even if the Scotland captain does have years of endless running in his legs.
Players of Robertson's calibre don't come around too often, and Liverpool will always benefit from having him in the team for the foreseeable future, even if some patchy form has been on show in 2023.
We're often too hasty in writing off individuals these days and Robertson is showing that his demise has been greatly exaggerated.