Liverpool's Rising Star: Jarell Quansah's Impressive Emergence
Liverpool's Next Big Thing
In the ever-evolving world of football, where clubs are constantly on the lookout for the next big thing, Liverpool FC seems to have found a gem in Jarell Quansah. The 20-year-old defender has been making waves, not just within the academy but also in the senior squad, catching the attention of many.
James Pearce, in his conversation with Dave Davis on Media Matters from Anfield Index, shed light on Quansah's rapid rise. He highlighted the young defender's temperament, stating:

"One of the most impressive things about him so far has been his temperament. He seems very calm and fearless."
Testament to Quansah's Character
Ian Foster, who coached Quansah for England's U19s and U20s, speaks incredibly highly of him. According to Pearce, Foster praises not just Quansah's technical ability but also his work ethic, temperament and willingness to learn. These attributes are essential for any young player aspiring to make it big, and Quansah seems to have them in abundance.
Absolute gent was @JamesPearceLFC

Talked all things wolves, start to the season, Quansah and Schmadtke (in depth) and got him to make a few predictions…

Really enjoyed this one for @AnfieldIndex #LFC #Klopp #Quansah https://t.co/LhOyD4Hdxg

— Dave Davis (@DaveD0106) September 18, 2023
Pearce further added:
"He does remind me a little bit of a young Wayne Rooney in terms of his physicality and his fearlessness. He doesn't look like a kid playing a man's game; he looks well and truly suited to it. They love him around the first team squad; the senior players have really taken to him."
While Quansah's journey has just begun, the early signs are promising.
"He's in the best possible place to continue his development," Pearce noted.
With Liverpool's rich history of nurturing young talents and providing them with the platform to shine, the future looks bright for this young defender.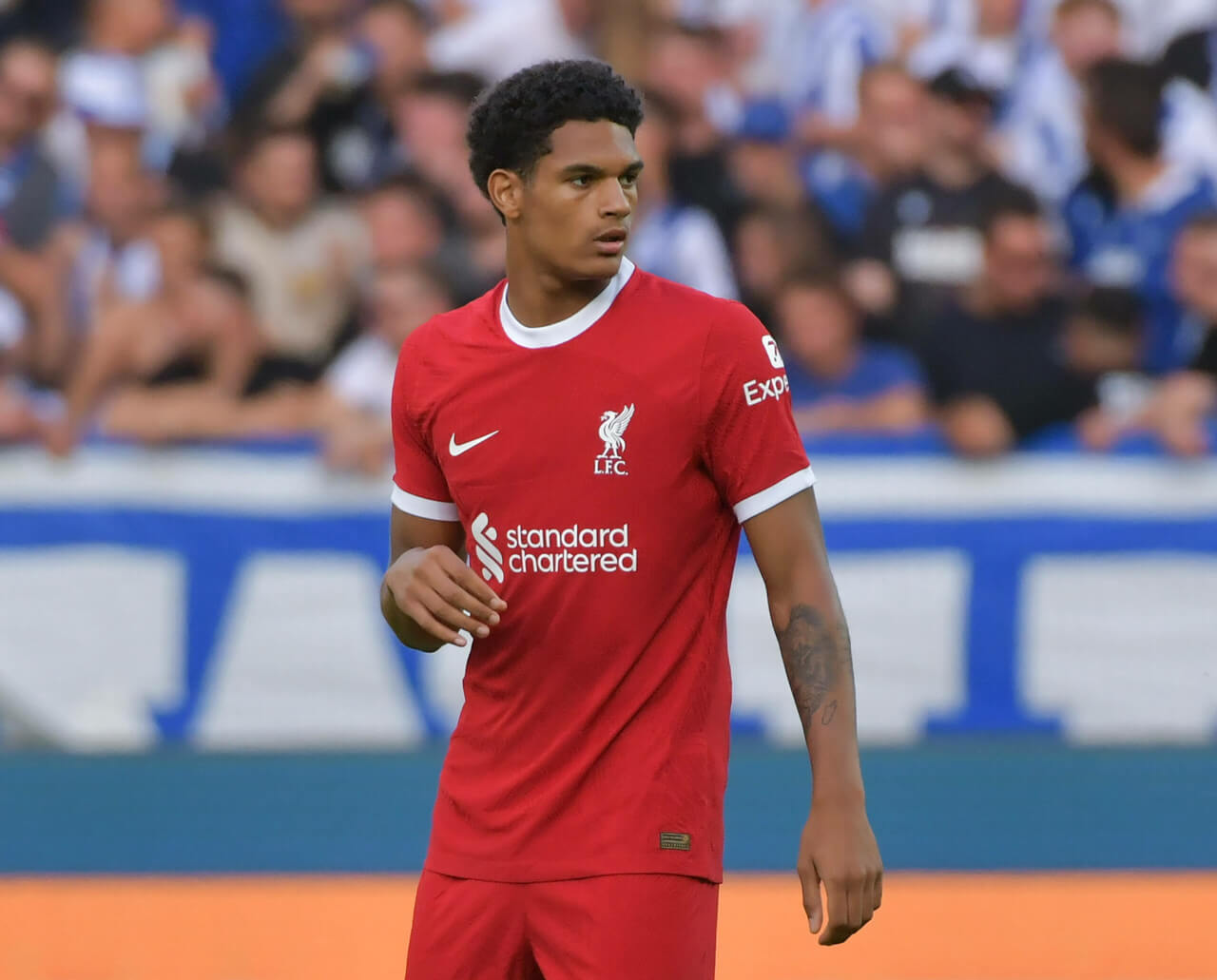 However, as with all young talents, it's crucial not to put undue pressure on them. The world of football is filled with stories of prodigious talents who couldn't handle the weight of expectations. But with the right guidance and support, there's every reason to believe that Jarell Quansah could be Liverpool's next big thing.
Pearce concluded with high praise:
"I would be absolutely amazed if Quansah isn't a superstar in the years to come because he's got everything."
Liverpool FC, with its illustrious history, has always been a breeding ground for young talents. In Jarell Quansah, they seem to have unearthed another potential star. As James Pearce rightly pointed out, his calmness, fearlessness and willingness to learn set him apart. While it's still early days, the Anfield faithful have every reason to be excited about this young defender's future.