Szoboszlai, Stats, and Klopp: A Deep Dive into Liverpool's Tactical Evolution
Dan Kennett hosts Daniel Rhodes, Phil Barter and Simon Brundish to analyse the comeback win at Wolves. The pod starts with a look at LFC's 16 game unbeaten run as this is Klopp's 5th such run during his time in charge. Before discussing the match itself, the lads have a 20 minute angry nerd section discussing:
The impact of so much injury time on p90 metrics and why all the stats websites need to urgently change
How can you tell the story of a match with data viz if the data doesn't capture key events?
XG and the law of large numbers
For the Wolves match the lads go through:

Selection, particularly the South American players. Impact of playing at altitude
Match summary of key stats
First half, system stays the same but with different players. Did it work?
Build-up and negative transition problems
Wolves aggressive dribbling: Neto and Semedo praise
Tactical changes. Gomez no longer inverting, Nunez shows actual link-up
Reds take control, Curtis Jones tribute
Dom Szoboszlai!!! is he actually a cyborg made in a lab? Record breaking top speed, distance covered
LFC goals, too much luck used?
Andy Robbo goalscoring analysis
Match Summary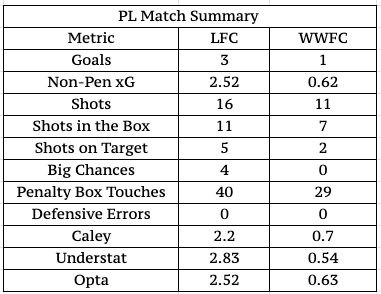 The Szoboszlai Phenomenon
Dominik Szoboszlai's arrival at Liverpool has been nothing short of sensational. As Simon Brundish pointed out during the recent Under Pressure Podcast, Szoboszlai's speed is remarkable. "He's the fastest Liverpool player ever recorded," Brundish exclaimed, citing a staggering speed of 36.87. Phil Barter chimed in, emphasizing the player's versatility, "He has played as a wide right forward as well… especially in his Salzburg days."
Dom Szoboszlai became the 2nd fastest footballer in @premierleague history against Wolves recording a top speed of 36.76kph pic.twitter.com/oKOWFGjH5B

— SimonBrundish (@SimonBrundish) September 18, 2023
Simon added, highlighting Szoboszlai's impressive game stats. "He covered 12.8 kilometers in this match, and that's the third time he's covered 12K or more in a match this season." The panel unanimously agreed: He is an unbelievable footballer, and he's the player Liverpool will build their team around.
Klopp's Tactical Mastery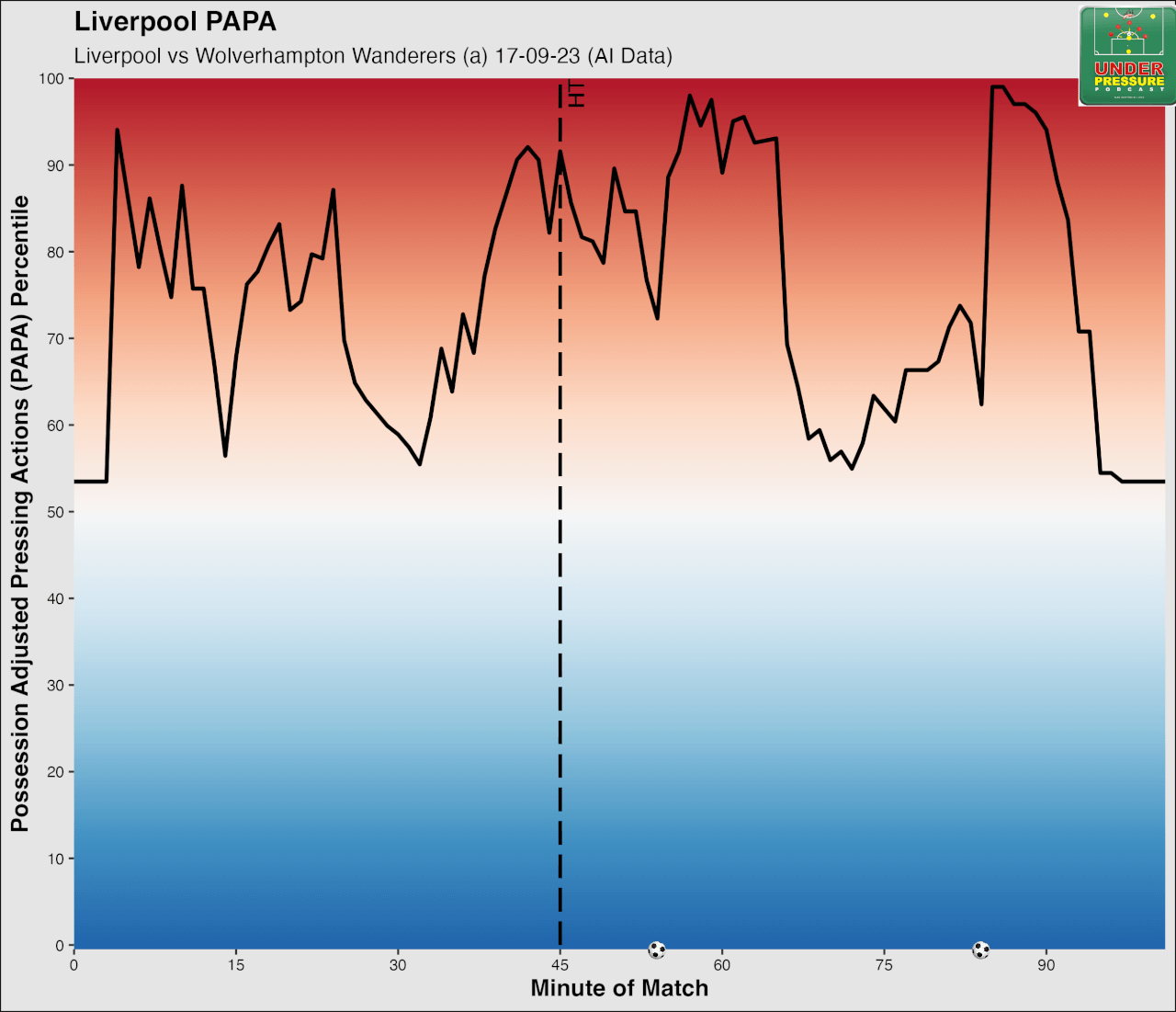 Jürgen Klopp's influence on Liverpool is undeniable. The tactical changes he implemented, especially in the second half of games, have been instrumental in turning the tide in Liverpool's favor. The panel discussed the recent game where the Reds made a remarkable comeback. Brundish noted, "We had the chance, and a couple of the goals had fortunate moments", Dan Kennett followed with "but Wolves had nothing. That's what we stopped."
Phil Barter continued, "The key thing for me was we kept the ball in their half. We kept recycling the ball, getting it back, playing it again, playing it around a lot."
The Robo Factor
Andy Robertson, affectionately known as 'Robbo', has been a consistent performer for Liverpool. However, his shooting accuracy has been a topic of debate. Kennett presented an evidence-based analysis, "All of Robbo's Premier League goals fall within the Hot Zone." The Hot Zone, as described, is a semicircle radiating from the center of the goal, typically about 8 meters. "When he gets into the right area, he scores pretty well,".
In Conclusion
Liverpool's tactical evolution under Klopp, combined with the prowess of players like Szoboszlai and Robertson, paints a promising picture for the Reds. As the panel concluded, the team's performance, backed by stats and evidence-based analysis, is a testament to their potential in the Premier League and beyond.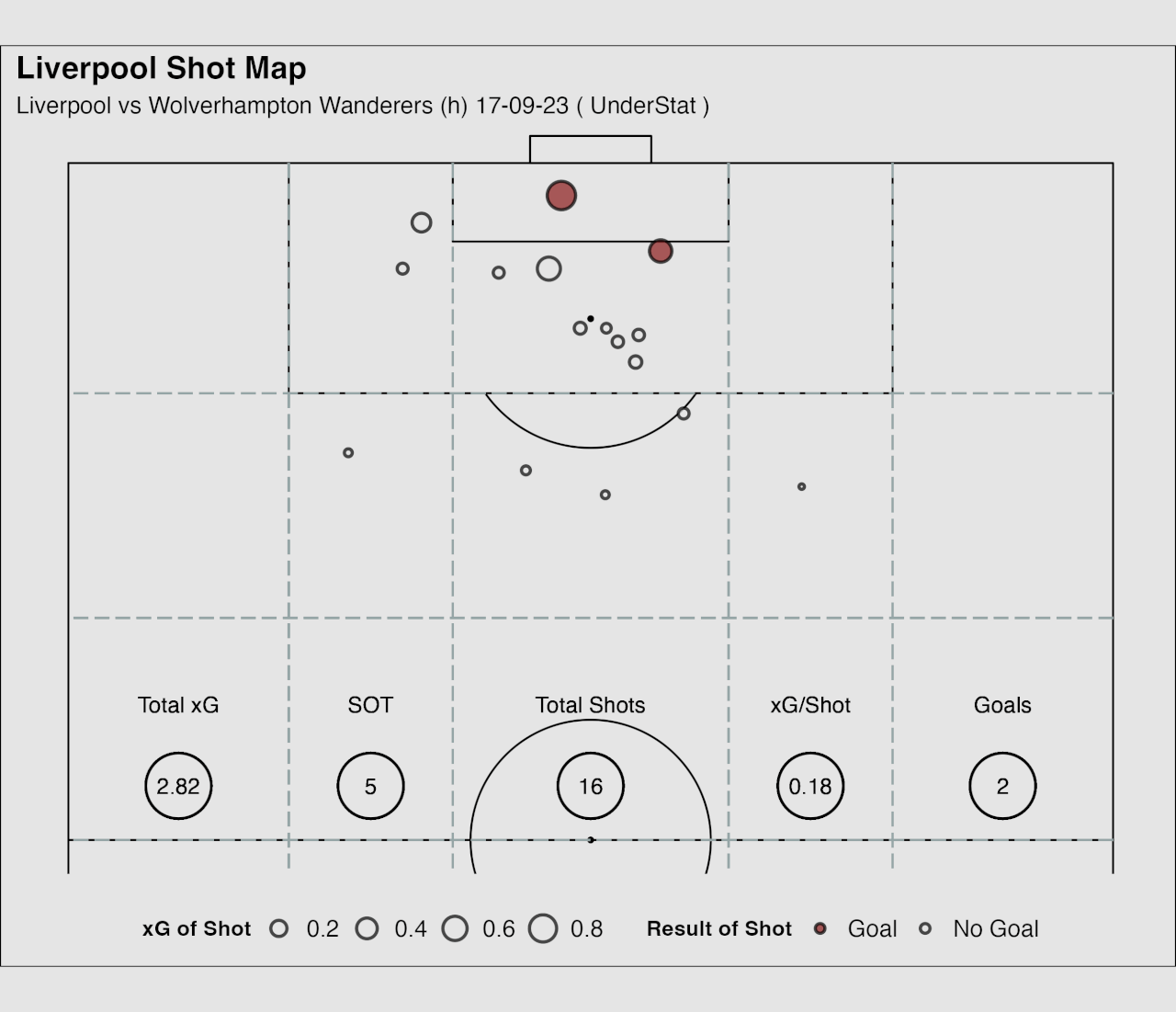 Take your Liverpool fandom to the next level with Anfield Index! Boasting over 50 free podcasts monthly, we are your premier destination for unparalleled Liverpool FC coverage. Dive deep with match previews, cutting edge post-game reviews, and the latest transfer chitter chatter. Our esteemed statistical analysis and exclusive conversations with Liverpool Legends set us apart. Experience the difference with us today, no charge or subscription required.
Prefer an ad-free listening experience? Join AI:PRO today, from only £3.33 per month.
Supercharge your support for the Reds with Anfield Index.