Ben Doak's Journey with Liverpool: A New Chapter Begins
Ben Doak's Rising Star
Ben Doak, the 17-year-old prodigy, recently signed a new deal at the AXA Training Centre, reaffirming his commitment to Liverpool. This move comes after his initial transition from Celtic in the summer of 2022.
Making a Mark at Anfield
Since his arrival, Doak has swiftly made his presence felt. He's already clocked in six senior appearances for Liverpool. Fans will fondly remember his debut, where he stepped onto the pitch during a Carabao Cup tie against Derby County at Anfield last November.
Premier League Adventures
The Scotland U21 international didn't have to wait long for his Premier League debut. It came on Boxing Day, where he made a brief but impactful appearance in a 3-1 triumph over Aston Villa at Villa Park.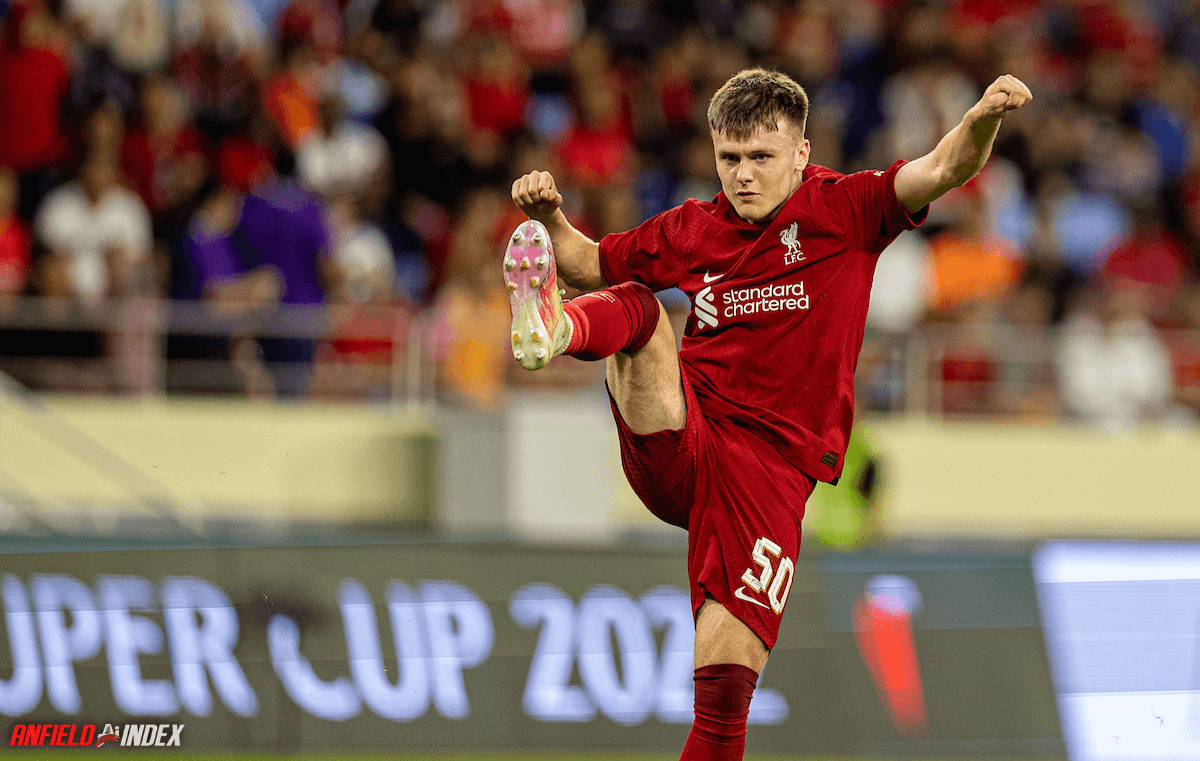 Pre-Season Highlights
This summer's pre-season was particularly eventful for Doak. He was a regular face during Liverpool's tours to Germany and Singapore. His performances during these trips were nothing short of impressive. A standout moment was his first senior goal – a precise header that found the net in a 4-0 victory against Leicester City. He was a consistent figure, featuring in all five summer matches.
Looking Ahead to 2023-24
The new season promises more for this young attacker. He's already made an appearance, coming off the bench in Liverpool's Premier League opener against Chelsea.
Profile
From the bustling streets of Glasgow with Celtic to the iconic terraces of Anfield with Liverpool, Ben Doak's football journey has been nothing short of a fairy tale. Born with a natural flair for the game, Doak's technical prowess and vision on the field set him apart from his peers at a young age.
His transition from Celtic to Liverpool wasn't just a change in jersey colours but a leap into a more challenging and competitive environment. Yet, the prodigy took it in his stride, showcasing maturity beyond his years. His adaptability and keen sense of the game have made him a valuable asset in Liverpool's tactical setup.
Off the pitch, Doak's humility and dedication resonate with both teammates and fans. His interactions, be it during training sessions or community events, reflect a young man grounded in his roots yet ambitious in his aspirations.