Liverpool's Pursuit of Rodrygo Goes On
Liverpool's sports management is reportedly eyeing Real Madrid's Rodrygo Goes as a prime target to bolster their attacking options. This comes amidst the swirling rumours of Mohamed Salah's potential exit to Saudi Arabia. The Brazilian winger, Rodrygo, is seen as an apt candidate to fortify Liverpool's front line, especially with the uncertainty surrounding Salah's future at Anfield.
Real Madrid seems to be in a position where they are open to discussions regarding Rodrygo's future, especially with Vinicius Junior being off the market and the potential arrival of Kylian Mbappé on the horizon. However, the Spanish giants are clear that any offers for Rodrygo would need to surpass the 100 million euro mark, as per reports from Todo Fichajes.
Rodrygo's Journey and Performance
Rodrygo, despite having phases of being deemed non-transferable, has struggled to capitalise on his opportunities in the starting lineup. His performance at the onset of this season has been marked by inconsistency. Consequently, Brahim Díaz might be gaining favour in the coach's eyes, even with fewer minutes on the field.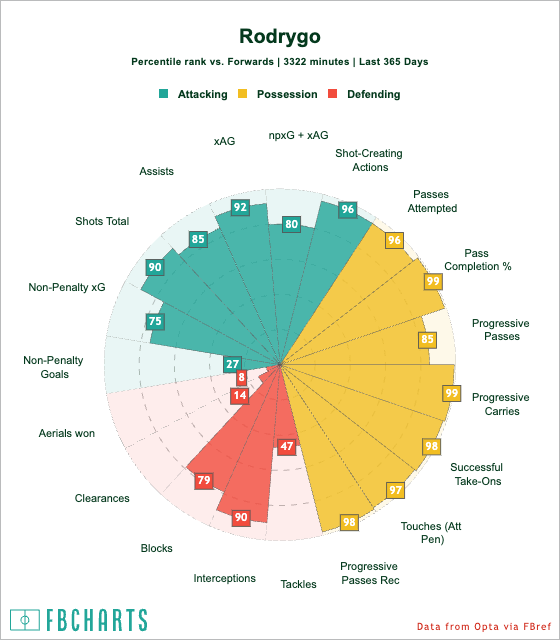 Securing Rodrygo won't be a walk in the park for Liverpool. Real Madrid is not inclined to enter negotiations unless an extraordinary offer is presented. This stance is likely to be more rigid if Salah departs in January, making the transfer's feasibility more complex. Nonetheless, Rodrygo's name is still a topic of discussion at Anfield, and his youth and technical prowess make him a lucrative prospect for the English club.
The Ongoing Saga
The unfolding narrative around Rodrygo Goes' future and his potential transition to Liverpool will keep football enthusiasts hooked. As the next transfer window draws near, fans and pundits alike will be keenly observing any progress in this intriguing development. Whether this speculated transfer comes to fruition is a matter of keen interest in the football community, and only time will reveal the outcome.
Conclusion
Liverpool's interest in Rodrygo Goes adds a new dimension to the upcoming transfer window. With Real Madrid willing to consider substantial offers and Liverpool in need of reinforcing their attack, the stage is set for a fascinating tug of war. The football world will be watching closely as the saga unfolds, and Anfield could potentially see a new Brazilian star gracing its revered turf.