Liverpool and Thiago: Contract Discussions Underway
In the world of football, the winds of change are perennial, and Liverpool seems to be embracing this change with open arms as they commence discussions with Thiago Alcantara regarding his ongoing tenure at the club. It's understood that these talks are in the nascent stages, with his current contract slated to conclude at the season's end.
The Current State of Negotiations
While the dialogue between both parties is ongoing, it's pertinent to note that the negotiations with Thiago's agents regarding a contract renewal are still in the preliminary phases. Liverpool, with a keen eye on the future, is eager to witness an enhancement in the Spaniard's availability and game record before tabling an offer to the 32-year-old maestro.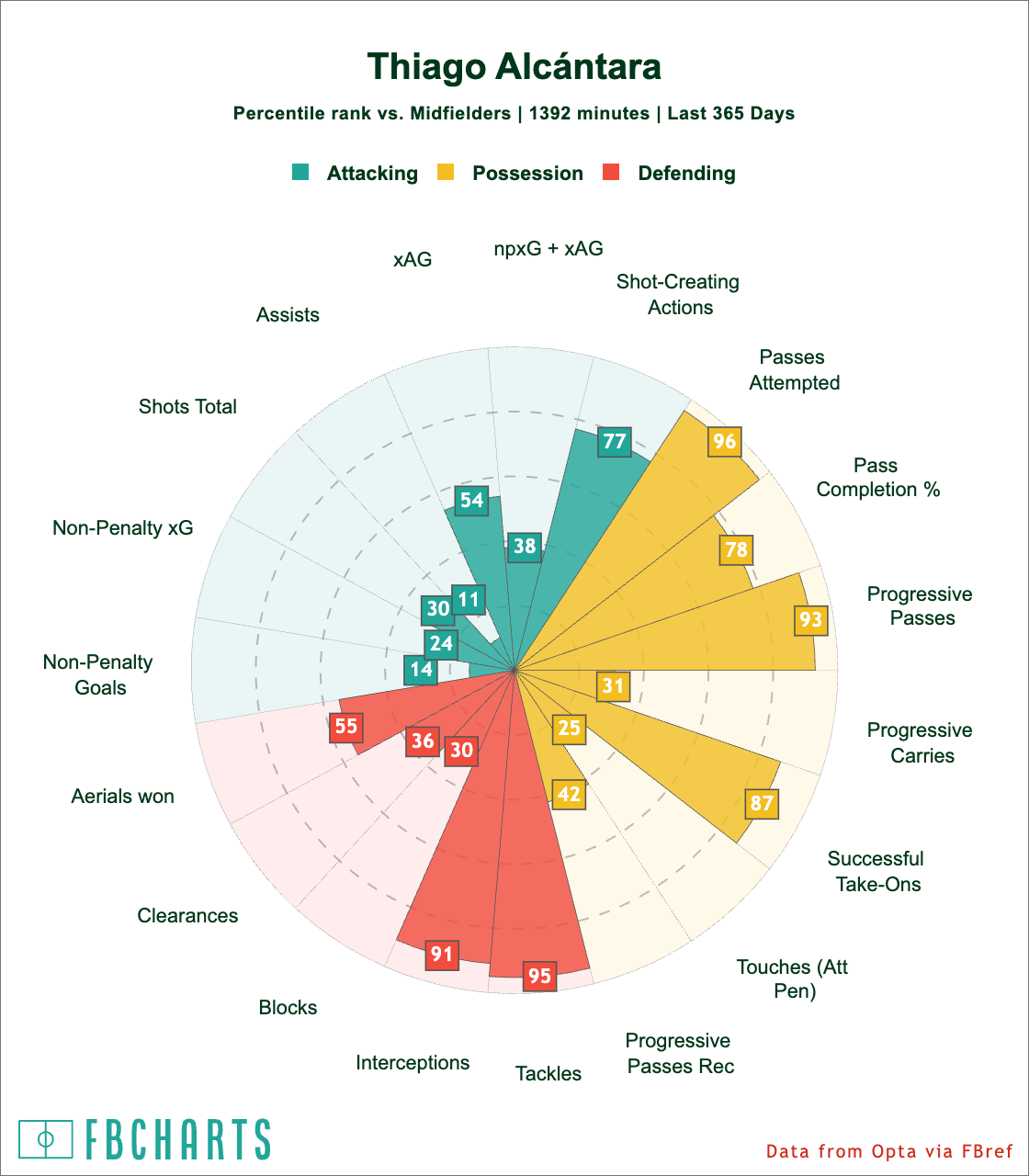 Thiago's Journey and Challenges
Thiago, the former Bayern Munich midfield dynamo, has had his journey with Liverpool marred by persistent injury woes. His availability has been a point of concern since his arrival in 2021, having donned the Liverpool shirt in merely 97 appearances. The ongoing season has yet to see Thiago grace the field owing to a hip ailment, highlighting his continuous struggle with maintaining fitness.
Speculations and Rumours
The summer window was rife with speculation linking Thiago to clubs in Turkey and Saudi Arabia. However, these potential moves remained unrealised before the closure of the respective transfer windows. It was also brought to light that Liverpool declined to terminate Thiago's contract prematurely, thwarting his potential swift move to Turkey.
Team Dynamics and New Additions
Liverpool, not resting on their laurels, fortified their midfield with the acquisitions of Wataru Endo, Ryan Gravenberch, Dominik Szoboszlai, and Alexis Mac Allister during the summer. With these new additions, the Reds have amassed 13 points out of a possible 15 as they kickstart the new Premier League season.
Conclusion
The unfolding scenario around Thiago's future at Liverpool is one of anticipation and speculation. With the Reds initiating talks and Thiago's representatives reciprocating, the coming days are poised to be pivotal in shaping the Spaniard's journey at Anfield.