A Tactical Exposition at Anfield
In a match that commenced with a hint of discomfort, Liverpool, by the end, showcased a performance that was anything but. The Reds, unscathed by their Europa League endeavours, demonstrated their tactical prowess, proving too formidable for West Ham. The journey wasn't without its challenges, but with three distinct goals from the first-choice front three, Liverpool solidified their dominance. The equilibrium at half-time evolved into a display of Liverpool's higher gear, leaving spectators pondering the lessons learned from this early Sunday encounter.
Darwin Nunez: A Symphony of Skills
Darwin Nunez, the Uruguayan sensation, was the embodiment of versatility against West Ham. Awarded a starting position due to his impeccable form, Nunez was a spectacle, exhibiting resilience against formidable opponents like Zouma and Aguerd. His defensive understanding, coupled with his offensive flair, marked by a brilliant finish from a Mac Allister assist, highlighted his evolving role as Liverpool's prime choice number nine. Jurgen Klopp's post-match reflections underscored Nunez's growing comprehension of defensive obligations, marking him as a pivotal figure in Liverpool's tactical schema.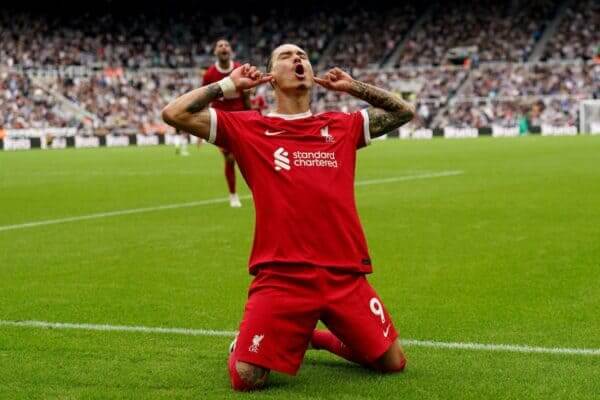 The Midfield Maestros
The midfield trio of Mac Alexis Mac Allister, Curtis Jones, and others manifested their quality, emerging as the central figures in Liverpool's strategy. Mac Allister, in his unconventional number six role, delivered exquisite assists, while Jones's relentless pressing and precision in passes underscored his importance in the midfield. The Toxteth-born player's significance is undeniable, and his near-miss due to an offside flag only accentuates his growing influence in Liverpool's game plan.

Applause for the Understated
The absence of Trent and Ibou raised eyebrows, but the performances of Gomez and Matip silenced the critics. Matip's containment of the formidable Michail Antonio and Gomez's forward strides and precise passes were commendable. The reliance on these players in the coming season is evident, and their recent performances hint at a promising future for Liverpool.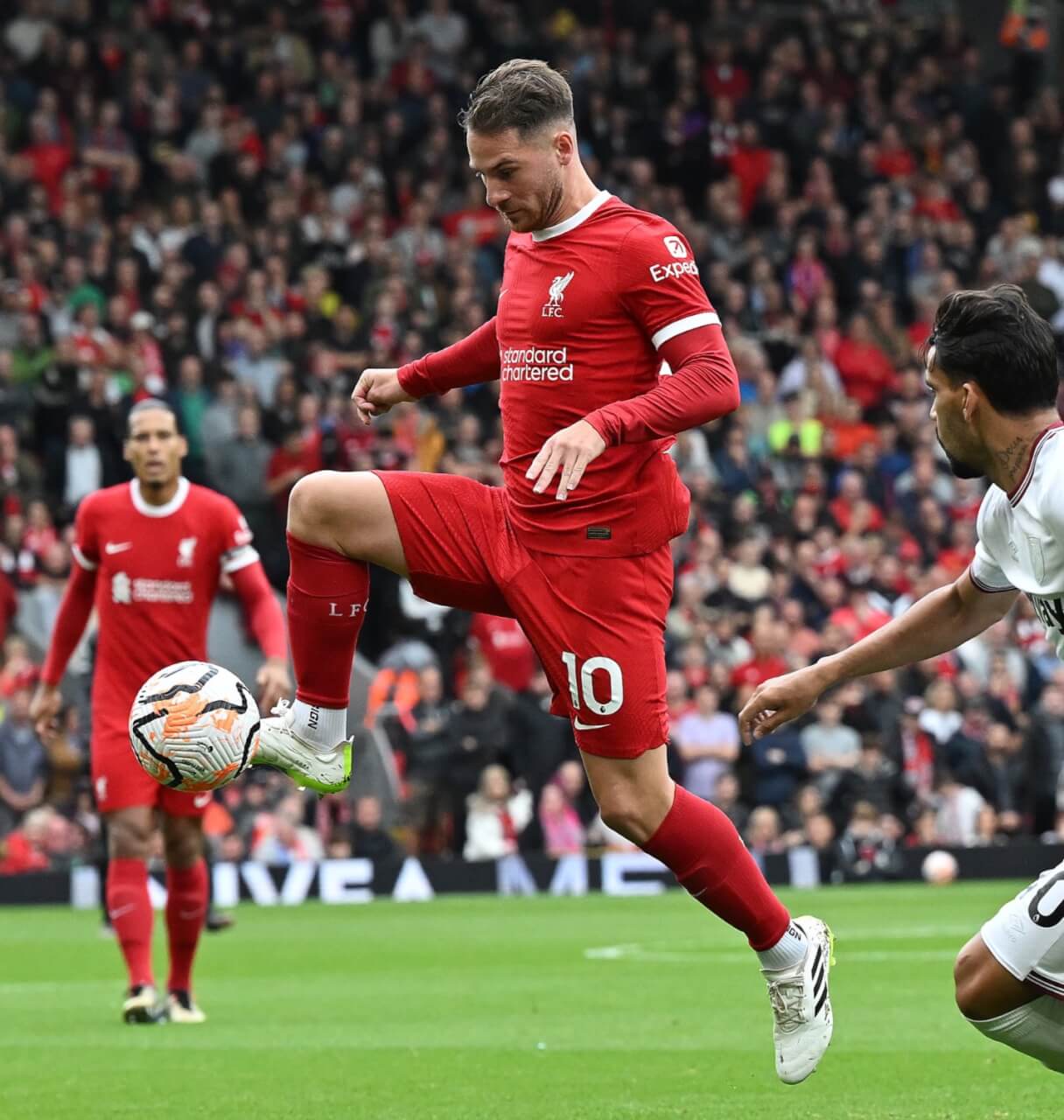 The Magical Duo
Dominik Szoboszlai and Mo Salah are currently the embodiments of Liverpool's stellar form. Their weekly man of the match contests are a testament to their exceptional skills and contributions to the team. Salah's relentless attacks left the opponents yearning for the final whistle, while Szoboszlai's versatility had fans questioning if there's anything he can't do. Their combined brilliance on the right-hand side is a spectacle, making them the difference-makers for Liverpool week in, week out.
Conclusion
This encounter between Liverpool and West Ham was a revelation of tactics, skills, and lessons. Liverpool's strategic mastery and individual brilliance overshadowed West Ham, leaving fans and pundits to dissect the lessons learned from this Anfield chronicle. The Reds' evolving tactics and the players' growing roles are shaping Liverpool's journey this season, and it will be intriguing to see how these developments unfold in the upcoming matches.