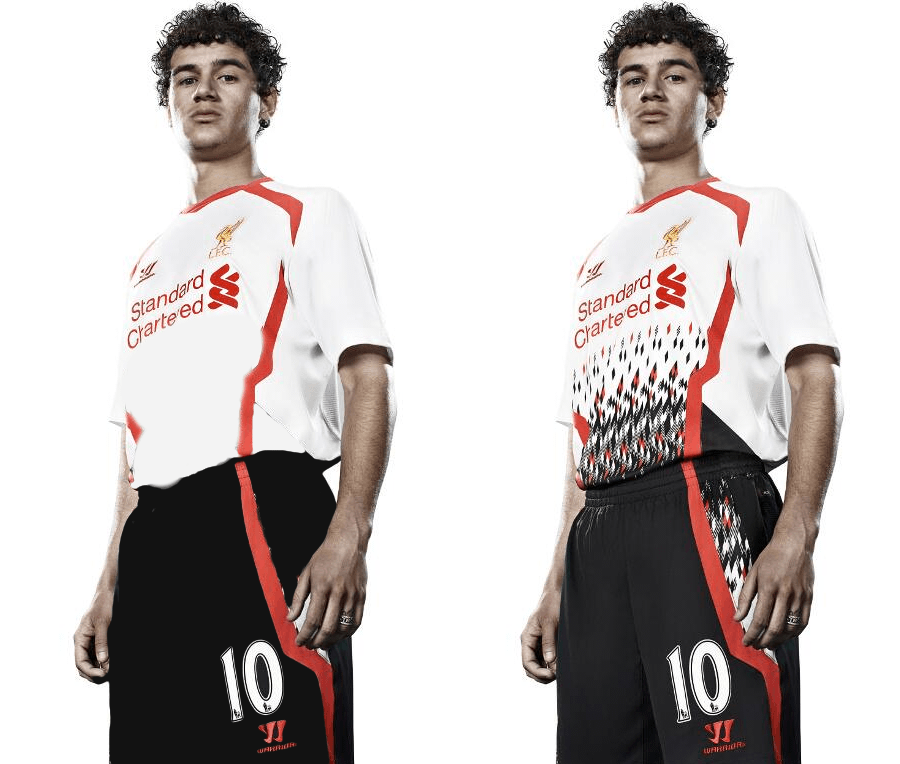 What the Liverpool Away Kit should have looked like!

Last night Liverpool FC released their Away Kit for the 2013-14 season earlier than expected after it had been leaked onto social networks. Liverpool fans took to Twitter to launch their insults at the kit designers and producers Warrior.
However Warrior weren't far away from a decent Liverpool Away Kit. We've photoshopped the kit on the left and it is definitely one that we'd buy even though it looks like a previous Reebok kit that Liverpool had.
What do you think? Would you have bought the Liverpool Away Kit on the left? Let me know by leaving a comment or contacting me on Twitter: @AnfieldIndex