Klopp's Admiration for Nunez
Jurgen Klopp, Liverpool's esteemed manager, didn't hold back in expressing his admiration for Darwin Nunez, following a significant victory at Anfield. The Reds showcased their resilience and combativeness, securing a crucial 3-1 win against a formidable West Ham side, propelling them to second in the Premier League standings.
A Resilient Victory
The Sunday afternoon clash saw Liverpool overcoming the challenge posed by West Ham, despite a pre-interval goal from Jarrod Bowen. Mohamed Salah initiated the scoring spree with an early penalty, setting the stage for a compelling second-half performance, marked by goals from Nunez and Diogo Jota.
Nunez's Evolution
Klopp was particularly vocal about the evolution of the Uruguayan striker, Nunez, who has rebounded impressively from a less-than-stellar first season. "Darwin has taken significant strides in recent weeks. His goal was a testament to his strength, making him a formidable threat," Klopp remarked. He emphasised Nunez's availability and ball-playing skills as pivotal for Liverpool's strategy, especially highlighting the third goal against Wolves.

Defensive Mastery
The manager also pointed out Nunez's enhanced defensive contributions, noting a marked improvement in coordination. "The defensive diligence he exhibits is now the standout difference. It's more synchronised, and that's crucial," Klopp observed. He also acknowledged the flexibility and support provided by Curtis Jones and Dom Szoboszlai, which have been instrumental in building a cohesive unit around Nunez.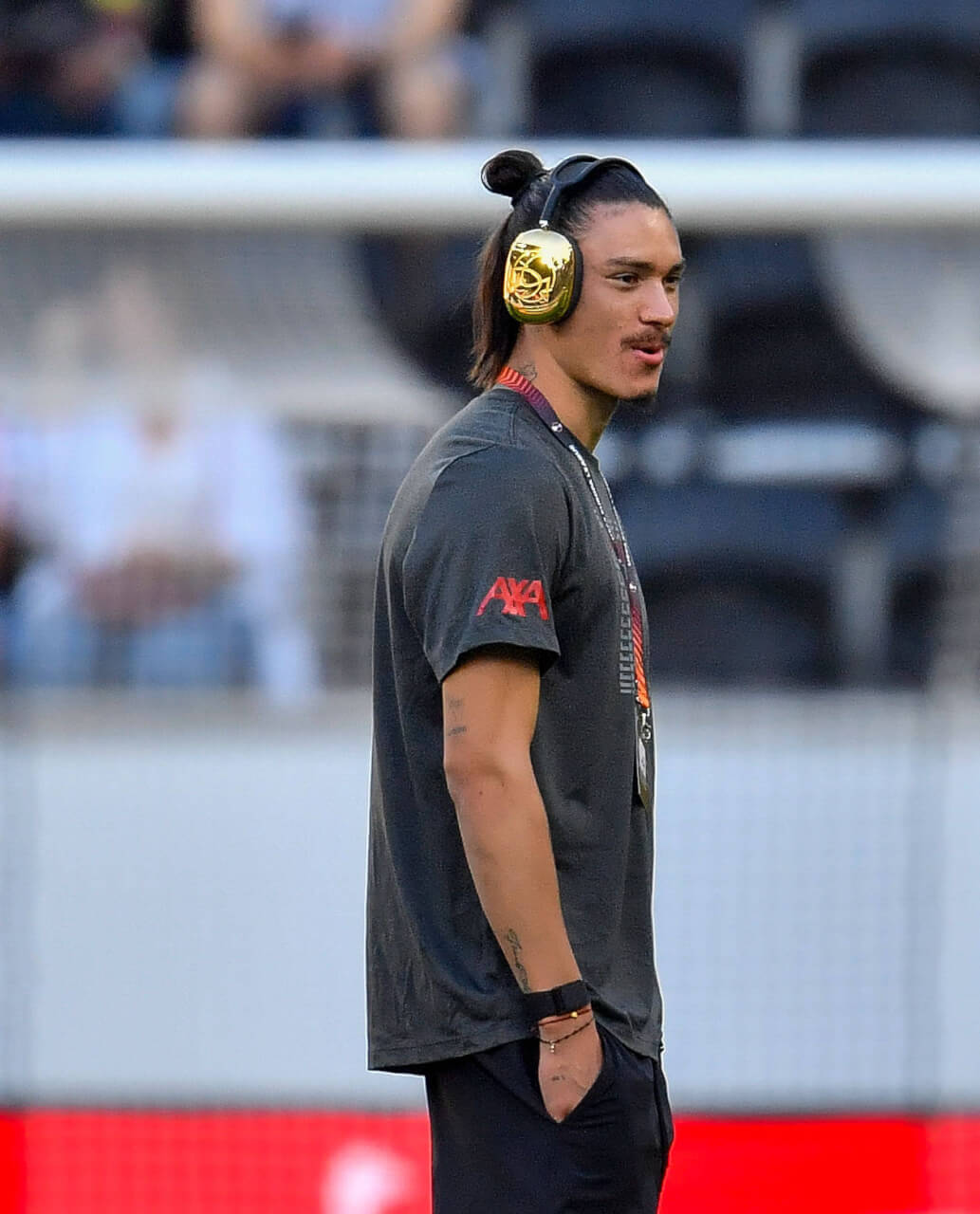 Adapting and Overcoming
Liverpool's ability to adapt and counter West Ham's threats did not go unnoticed by Klopp. He was pleased with the team's learning curve and their capability to manage diverse situations effectively. "Learning to navigate through challenging phases is vital. We remained engaged, displayed strength, and defended West Ham's set pieces proficiently," he stated.
A Collective Effort
Klopp also lauded the collective effort of the team, including the midfield duo of Macca and Dom, and Mohamed Salah's exceptional involvement in both offensive and defensive plays. "The collective performance was uplifting, and witnessing such development is truly gratifying," he concluded.
Conclusion
The commendations from Klopp for Darwin Nunez underscore the striker's transformative journey and substantial impact on Liverpool's ascent in the Premier League. The Reds' strategic adaptability and collective resilience were pivotal in neutralising West Ham's challenges, reflecting a well-rounded development and a promising trajectory for the future.
Final Thoughts
This Anfield victory is not just another win for Liverpool; it's a manifestation of strategic evolution, resilience, and the rising prowess of Darwin Nunez, all under the watchful and appreciative eyes of Jurgen Klopp. The journey ahead seems promising, with collective growth and individual brilliance intertwining to script new chapters of success.