Midweek Thriller at Anfield
Well what a night for those who made the midweek trip to a windswept Anfield for a Carabao Cup tie. It was hard to feel nothing but a sense of deja vu as this time it was Leicester joining Bournemouth, Newcastle and Wolves in going ahead but finishing with nothing. It was a much changed line up, but much the same with another three goals at home, substitutes having an impact and the forwards doing the majority of the damage. We look at the lessons learned as the reds head into the hat for the fourth round and record their seventh straight victory in all competitions.
Dynamic Duo: Gakpo and Jota Shine

The talk has naturally been around Nunez, Salah and Diaz recently but this was a timely reminder of Jurgen Klopp's other attacking threats. Both had numerous chances in the first-half and would probably have been disappointed not to be on the scoresheet by then. Three minutes into the second half, a lovely Gravenberch feint and pass before a swivel hit into the bottom corner gave the Dutchman his second of the season. Not to be outdone, an impudent back heel flick from a Quansah pass made it two in two games for a the streaky Portuguese forward. They gave Jurgen Klopp all the right problems for Saturday at Spurs.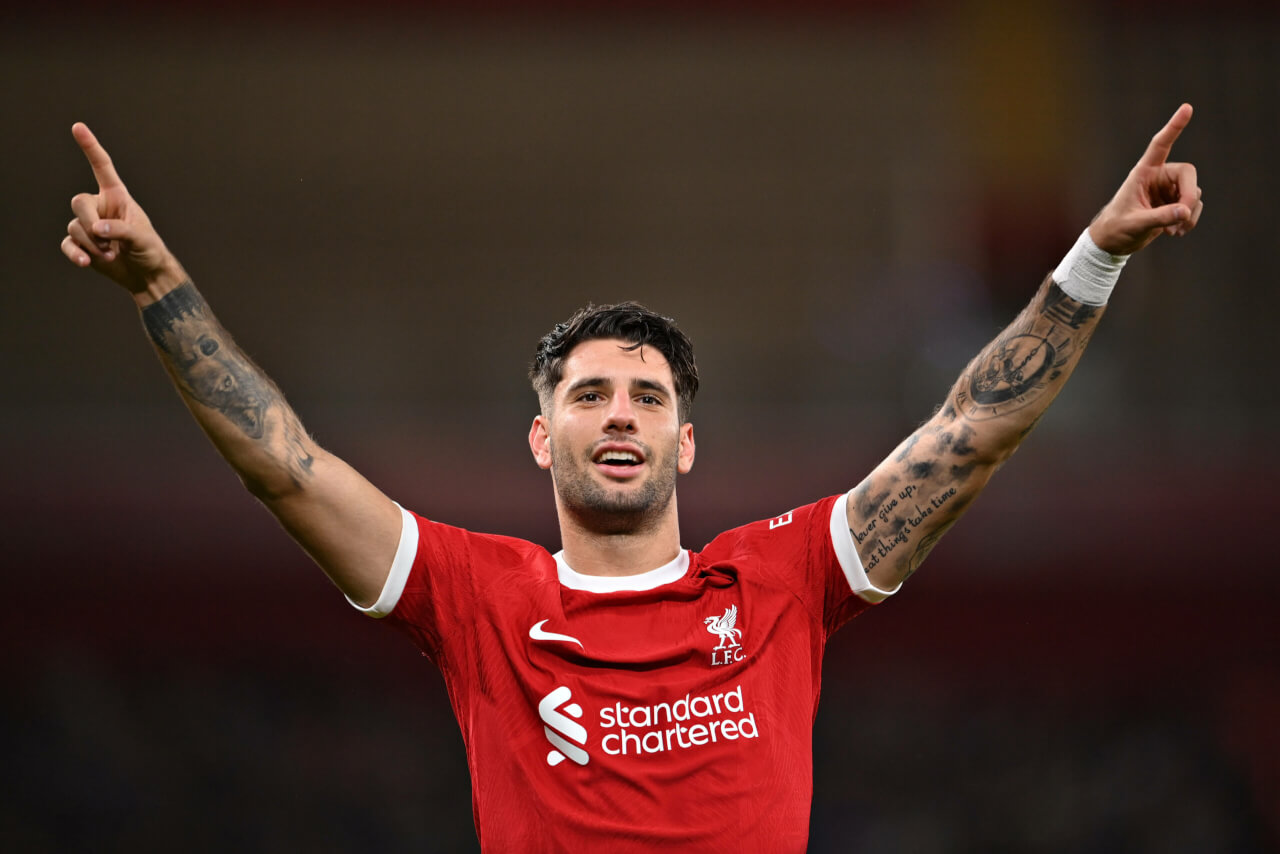 Subs Make Their Mark
They were brought onto the pitch with the game at one all and Christ did Darwin Nunez and Dominik Szoboszlai have an impact. Nunez seems deranged and ravenous in his hunger to win possession back and pressed from the front like a man possessed. He had a few chances as normal and will have been disappointed not to get on the scoresheet. One man whose strike hound be worth more than one goal as Szoboszlai, hose probably about to see his pay docked for damage to the woodwork. The Hungarian possesses a hammer of a right foot and two keepers wouldn't have stopped that one. It's early doors but he looks every bit a superstar and Jurgen Klopp's reaction said it all.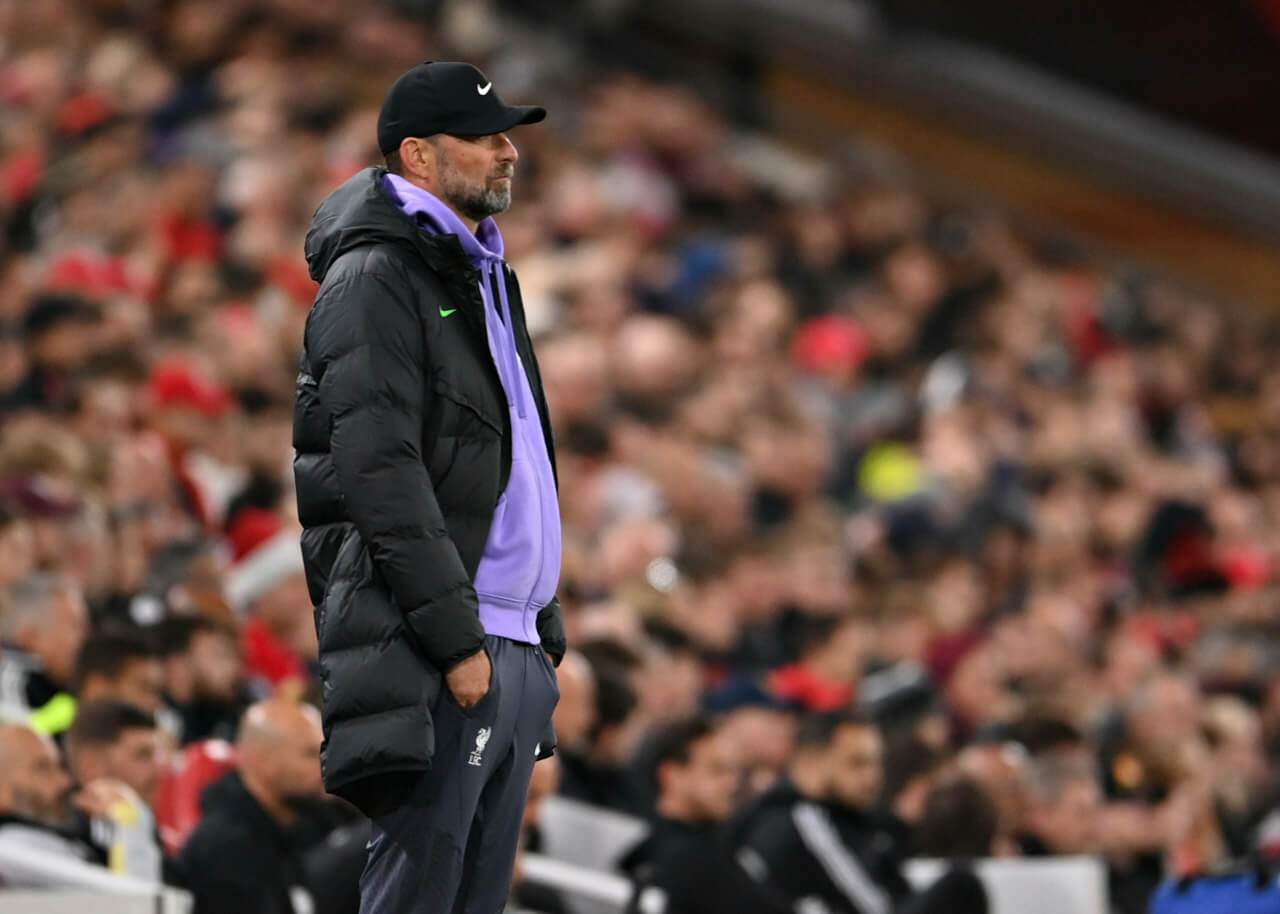 Promising Prospects
For balance it's only one game, the Carabao Cup and a championship team before any makes accusations of going overboard. That being said, there was a lot to like from many on show. It's hard to believe Jarrell Quansah is only 20 years old and has less than a handful of appearances for the club, as he excelled and more runs deserved his assist. Wataru Endo has been slightly maligned since his summer move, but did everything asked of him and grew into the game as it went on. The woodwork stopped Ben Doak getting his first senior goal but he terrified James Justin all game, whilst Ryan Gravenberch made it two assists in two starts. It wasn't all brilliant, but there was a lot to like here.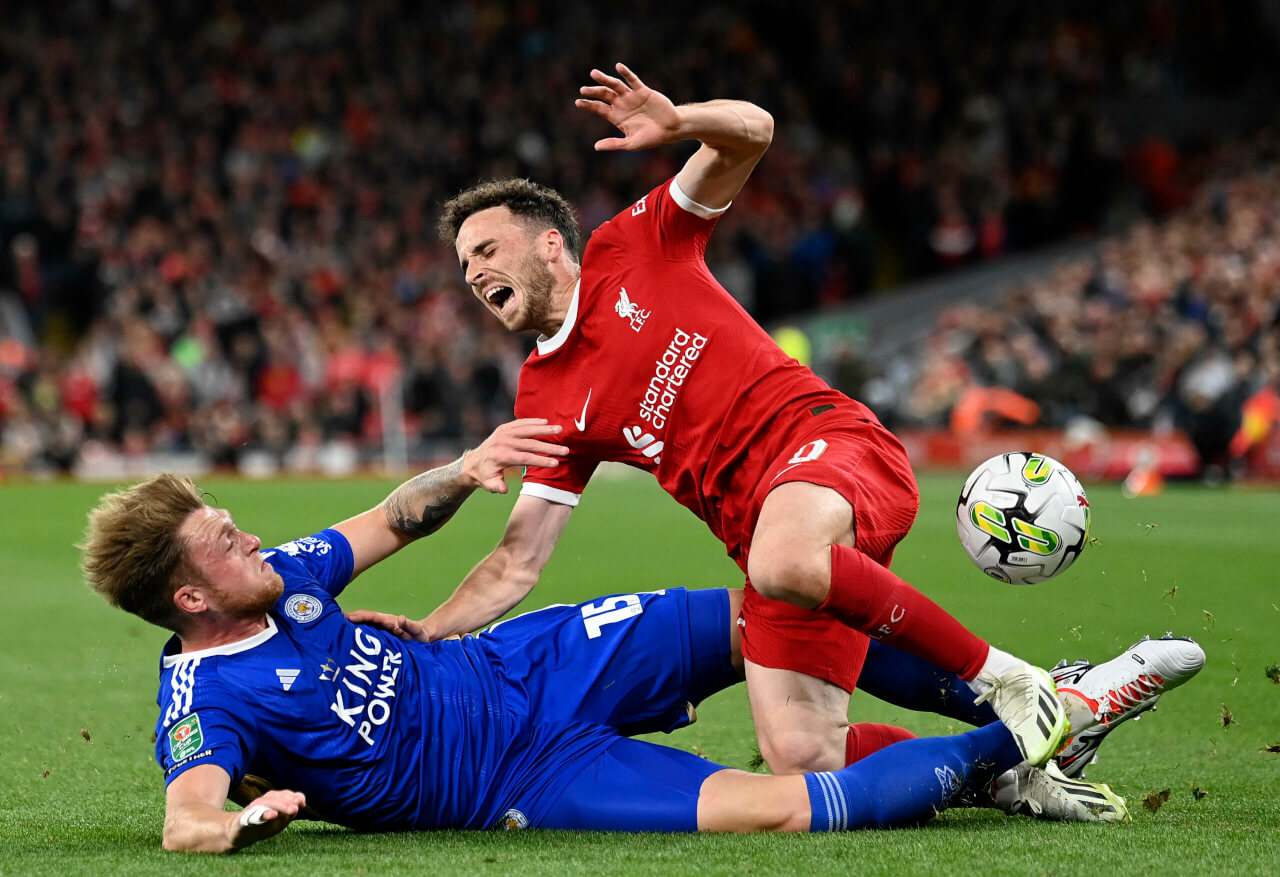 Lot Not To Like About Leicester
The above being said, the complete opposite was true about Leicester and their fans as we already knew. The normal pathetic and tiresome poverty chants reigned down from the away end early on, naturally buoyed by taking a third minute lead. The chants of 'F*ck The Tories' near the end seemed apt though as a few headed home to beat the traffic having been well beaten in every manner (29 shots on goal and an xG of 3). Maybe the only slight disappointment of the night was that Diogo Jota didn't get to give it nice and tight to the away end again, but truth be told we won't miss having to see them visit again. Hopefully not next year either so we can avoid any silly Choudhry tackles too.