Best Player Versus the Hammers
It was hard to pick out a man of the match in Liverpool's 3-1 win at home to West Ham on Sunday, with nobody jumping out from the crowd, but everyone performing to a high level.
Alisson was there to make some key saves, as always, while Joe Gomez and Joel Matip performed admirably once again in place of Trent Alexander-Arnold and Ibrahima Konate.
Alexis Mac Allister grew into the game and was excellent in the second half, producing a lovely assist for Darwin Nunez, while Dominik Szoboszlai was class personified, and exactly what we've got used to already in a Liverpool shirt.

Salah Continues Magnificent Start
Then there was Mohamed Salah purring as usual in attack alongside Luis Diaz and Nunez, as his magnificent start to the season continues.
Someone who didn't necessarily catch the eye as much as others was Curtis Jones, but that's nothing against his display in the slightest.
If anything, it is a huge compliment, given the role he is being asked to play by Jurgen Klopp.
Jones: A Divisive Figure at Anfield
Jones has become a divisive figure at Anfield – there always has to be one, right? – with some feeling he gets too much praise because he is a local lad, and others of the opinion that it works against him, causing a section of the fanbase to say he is overrated.
The 22-year-old's progress has definitely been slower than many would have hoped, with injuries often proving to be an issue, but what we have seen over the past six months or so has been extremely promising.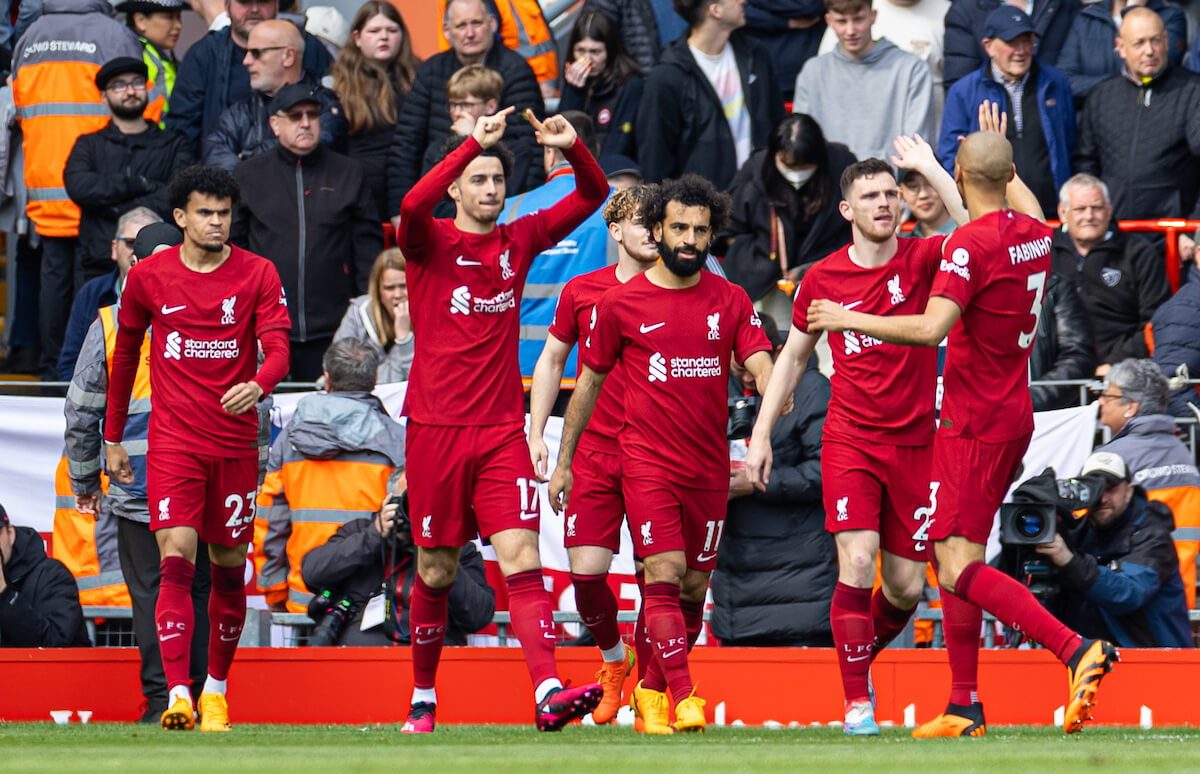 Jones was a standout player for Liverpool during the latter part of last season, benefiting from getting minutes under his belt and helping the Reds remain unbeaten in the 11 matches he started from early April onwards.
Jones' Progress and Potential
The midfielder has taken that good form with him into the new campaign, being deployed as the left-sided number 8 and once again growing as a player, increasingly looking like a key part of the system.
In four appearances in the Premier League in 2023/24 to date, Jones has completed an incredible 93.9 per cent of his passes, showing just how press-resistant he is and allowing Liverpool to dominate and control midfield battles.
His 6 ft 1 in frame makes him underrated in his physicality, too, and he is also faster over short distances than some give him credit for, gliding with the ball at his feet and covering ground out of possession.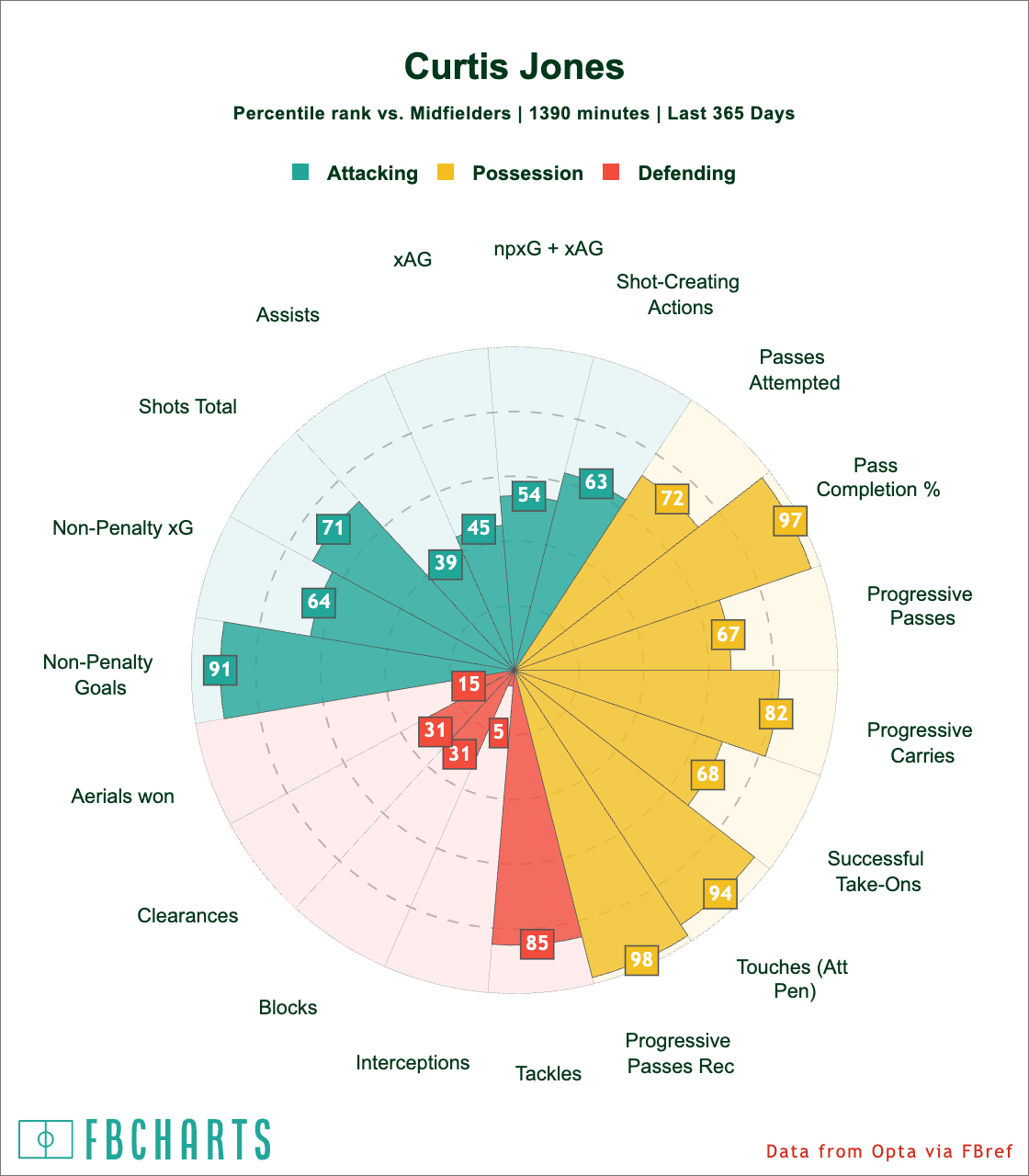 Jones grew up in Liverpool's youth team as a creative force who wowed with tricks and flicks, but we are seeing a completely different player now – one who is drawing comparisons to former Reds hero Gini Wijnaldum.
His understated style may not win him man of the match awards, much like the Dutchman during his time at Anfield, but he is a key cog in the machine and it is now pleasing to see him in the starting lineup, rather than feeling like a gamble.
Tactically, he has really shone, becoming a more disciplined, consistent footballer and no doubt pleasing Klopp, and with each passing week, the more he is reaching his potential in a new way.
Competition for Jones' Place
There is clear competition for Jones' place, most notably from Ryan Gravenberch and Harvey Elliott – Mac Allister, too, if he is moved from the number 6 role to his preferred number 8 position – so it is important that he doesn't rest on his laurels, though.
He needs to play like this for long periods and prove to Klopp that he is far more than a young hopeful now, but he is certainly looking the part at the moment, playing a major part in the Reds' promising start to the season.
With Jones, the admirers are growing and the naysayers are diminishing.